I Am Trenton Community Foundation announces awards totaling more than $50,000 to 19 grassroots community programs building resilience, challenging structural inequality and enhancing the lives of Trenton residents through its Citywide grant program.
I Am Trenton Community Foundation is an all-volunteer nonprofit putting resources where they matter most—in local projects run by residents. Since 2010, IAT has invested more than $400,000 in more than 200 projects.
This year's grantees include:
Eric Bullock and the Culture is K.E.Y. Summer Enrichment & School Prep Program that aims to ensure that students are academically, socially and emotionally prepared to thrive. Programs focus on self-expression, engineering, arts, music, and yoga, as well as field trips and meals.
Vonzella's Crown's Seasoned Seniors project that brings Trenton senior citizens and youth together through intergenerational art, health, and wellness programming.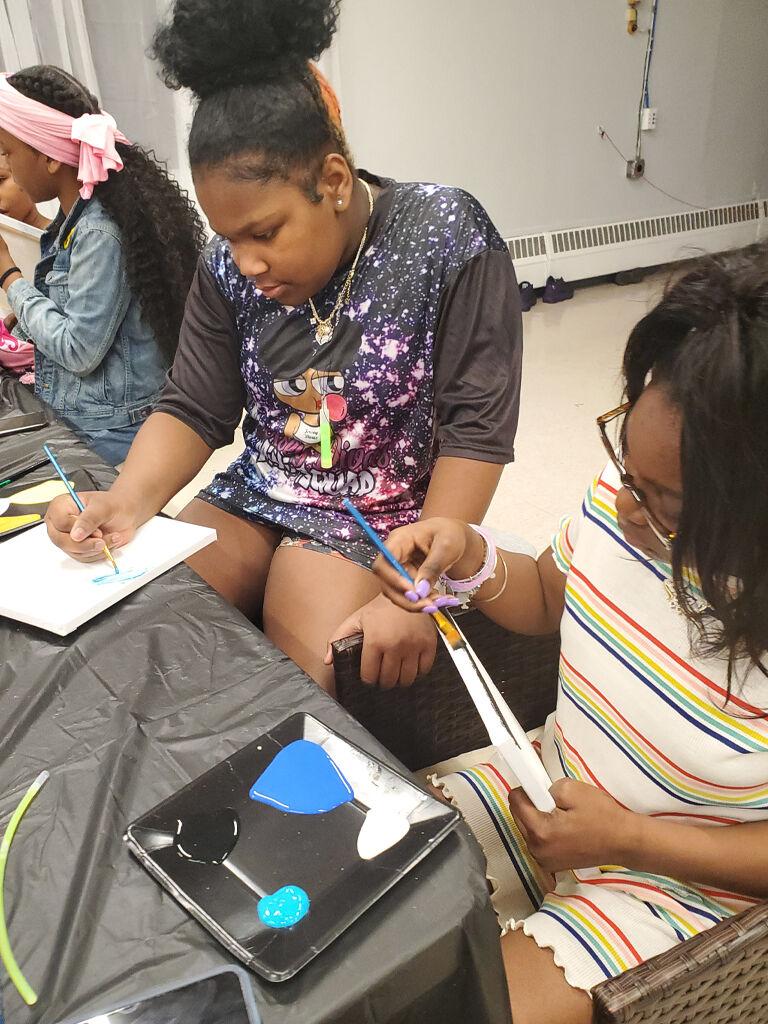 Jersey Divas' Youth Book Club weekly academic activity that will guide 30 Trenton youth in independent reading, teaching them to apply meaning across texts, create analytical pieces of writing, and love reading for reading's sake. Each participant will also be guided in conceptualizing, outlining, writing, editing, and proofreading an original book of their own, which will be published at the end of the program.
Latin American Legal Defense and Education Fund's FUTURO youth mentoring program that will present a Poetry Slam for the Trenton community in spring 2023 about the students' experiences as first- and second-generation immigrants.
TDI Connect's PC Refurbishment Program that will enable TDI Connect to acquire the components they need to refurbish and upgrade donated PCs that they will then donate to groups and individuals in Trenton.
Academy One Garden and the Little Sprouts Program that will provide a structured learning and recreational experience for garden members in elementary and middle schools.
Dress for Success's Career Academy developed within Trenton Central High School, to provide free career clothing and accessories to female students as well as career mentoring and job preparedness workshops. The intent of the space is to give young women from Trenton all they need to take advantage of career opportunities in the city and region.
Lora Productions' TCHS Creative Lab with Josue Lora, a Trenton resident who runs a highly successful audio-visual recording studio in the city, offering a free course for 30 students from Trenton Central High School, leading them in writing, performing, and recording an original song, as well as filming an original music video, and learning about the recording industry. Lora is a TCHS graduate who benefited from similar mentorship while a student; it is his fourth year offering this free lab as a way of inspiring other young Trentonians to pursue their dreams.
Global Youth Transformation Initiative Inc's Trenton Service Learning Project is an after-school program for middle school students in Trenton that introduces participants to the steps of service-learning, including assessing community needs in their community, developing projects, and making a presentation on their learning experience.
Kindersmile Foundation's Trenton Community Oral Health Center to help provide access to oral health education and dental care to underserved and uninsured children and adults.
Play Soccer Nonprofit International and Trenton Youth Soccer League to provide a free, fun, safe, equal opportunity for school children, youth and families to access and participate in a city-wide recreational program.
Freedom Skate Park, New Jersey's only indoor skate park, and its project to provide free skateboards, helmets, and lessons on the basics of skating to 25 Trenton youth in October.
Trenton Puerto Rican Community and Friends Organization's Puerto Rico Through the Senses will be a series of events highlighting Puerto Rican culture, each of which will feature a complementary curated conversation on cultural history. The goal is to educate the Trenton community about the valuable roles' Puerto Ricans play in the U.S. globally, and in Trenton, and to create opportunities for Puerto Ricans and friends to share their vibrant splendor.
Reinas y Diamantes's Little Diamond Chef Program that provides free summer educational activities for children and youth, including tutoring in math and reading, health and nutrition, and art.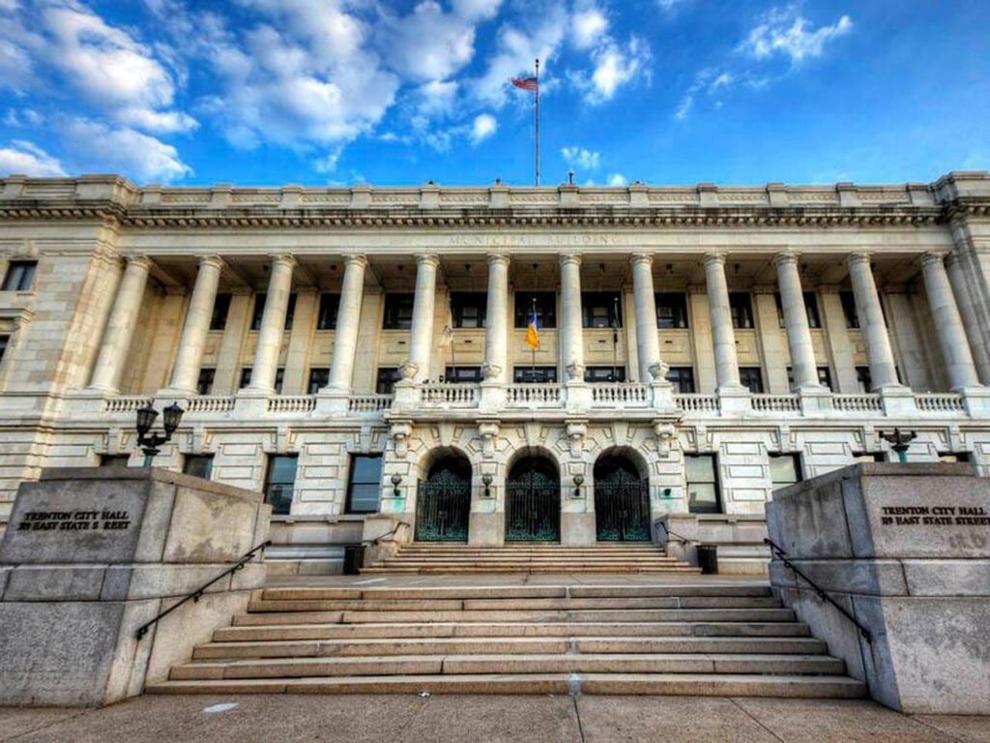 Gladys Gonzalez's Luz, Esperanza y Vida project that delivers healthy food to families in need and provides food, household items, clothing, and toys throughout the city at community events. The grant will allows Gonzalez, who has been providing this service on her own, to expand her effort and deliver items to families who are homebound or lack transportation.
FlyKickz's-Connecting through Art & Sole/Soul project that includes a two-part sneaker customizing workshop that will teach participants the basics of sneaker customization while building creative and emotional connections between participants.
Black Cannabis project providing education materials and raising awareness among high school students regarding career opportunities in the cannabis industry.
Latino Merchants Association of New Jersey's capacity building project for minority-owned community businesses.
Trenton Makes Athletic Center sports training effort at pop-up events open to the community, with the goal of raising awareness of the need for competitive sports for Trenton youth.
In addition, IAT has partnered with Isles, Inc. to provide support for two additional projects, using Neighborhood Revitalization Tax Credit (NRTC) funds for the Old Trenton neighborhood:
Trenton Community A-TEAM's "Equality: The heART of Trenton" project that combines reflections on social justice with community-engaged public art. Each TCAT artist will paint a piece on a large panel that expresses their experiences with and feelings about structural inequality. The creation process will be open to the Trenton community, to engage with the artists and create their own art pieces speaking to equity and social justice themes.
Trenton Free Public Library's "Being your own best advocate — Teen Edition," a series of monthly workshops for — and on topics requested by — Trenton youth ages 13-18. Topics will include financial literacy, career and college readiness, and increased self confidence.
IAT seeks to engage all Trenton communities in the Citywide Grants program. IAT encourages first-time grant seekers by streamlining the application and allowing submissions in video format. IAT also provides grant materials and online information sessions in both Spanish and English.
---
To learn more about I Am Trenton's work, visit their website at iamtrenton.org.