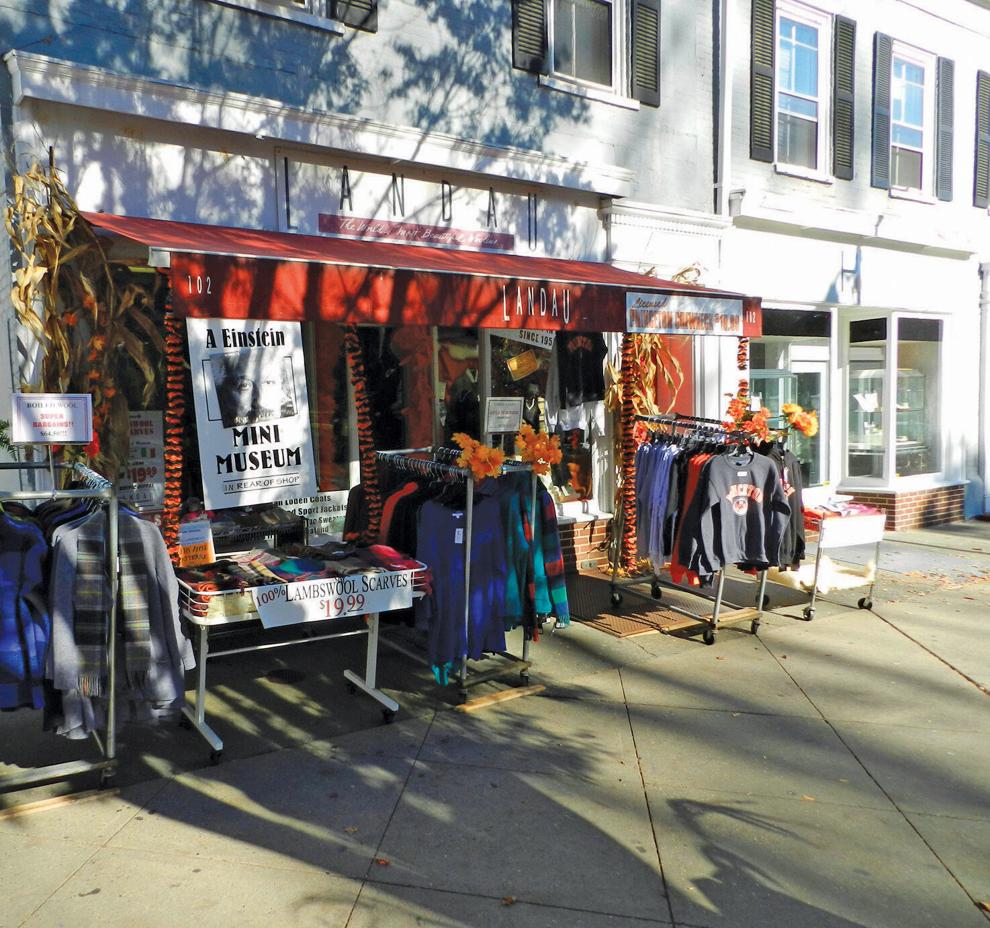 After 106 years — through two World Wars, evolving fashions, and technological leaps in how people do their shopping — it's a global pandemic that might finally stop "the little shop that could." Brothers Henry and Robert Landau, owners of the eponymous woolens shop that has been in Princeton since 1955, have announced their retirement.
"Current conditions make it very difficult for our unique business model. Limited access to our special products, limited ability to touch and feel, limited staffing with health concerns, limited customers with health concerns," Robert Landau said in a statement. "So brothers Henry and Robert Landau announce a retirement sale to begin Wednesday, October 7, while discussing a potential sale to another family business with several shops."
Landau was founded by the brothers' grandfather, Henry, in Jersey City in 1914. Their parents, David and Evelyn Landau, moved the store to Princeton in 1955. It occupied a small space on Witherspoon Street before moving to its longtime home at 102 Nassau Street in the early 1960s.
Throughout its history, the store has distinguished itself by listening to customers and carrying the products they want. In a 2015 interview with U.S. 1's E.E. Whiting, Robert Landau explained that when the family store first arrived in town, restaurant workers came in looking for specialty uniforms. "Specialty uniform stores were not part of the landscape then," he said. "This was another chance to focus on what people wanted."
Soon after that, when a customer asked about pants she had seen cowboys wearing out west, Landau became the first non-western store to carry blue jeans. In 1959 it was Wrangler's largest U.S. specialty store.
Landau gained a new claim to fame in the late 1960s, when a woman who had been in England asked if they carried "hold-ups," a precursor to pantyhose that had already come into fashion in Europe. The Landaus contacted the British manufacturer, Pretty Polly, and became the company's representative in the United States. When pantyhose emerged in 1967, Landau was the first store in the U.S. to sell them.
It was in the 1970s, after Robert Landau had graduated from the University of Virginia and joined the family business, that he and his wife happened to buy some wraps made from Icelandic wool at a trade show. Before long the store accounted for 30 percent of Iceland's woolens exports. In 1982 the Landaus were dubbed "the wool family" by Iceland's president.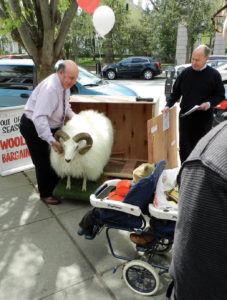 But while the store has centered its business on fine woolens, it is also ingrained in Princeton's larger cultural scene. Its marketing efforts have frequently involved noted Princeton artists. In the 1980s the store held a caption contest for cartoons created by New Yorker cartoonist and Princeton resident Henry Martin. Noted architect and designer Michael Graves coordinated with Landau on the design of a series of Irish throws.
Landau's catalogs featured artwork by Lonni Sue Johnson, another New Yorker illustrator who grew up in Princeton. (When a virus in Johnson's brain caused severe amnesia, Robert Landau's wife, Johns Hopkins cognitive scientist Barbara Landau, led research on the relationship between Johnson's return to art and recovery from her brain injury; see U.S. 1, September 21, 2011.)
In 1994, around the time the Einstein-centric romantic comedy "I.Q." was being filmed in Princeton, Landau transformed the back corner of his store into an Albert Einstein museum — yet another detail that makes Landau unique. As shown in a 2017 answer on the "Jeopardy!" quiz show —"Oddly the only museum devoted to this physicist is tucked inside a woolen shop in Princeton NJ" — the Einstein museum, like the store, is one of a kind.
Landau, 102 Nassau Street, Princeton. Wednesday, Saturday, and Sunday, 11 a.m. to 4 p.m. 609-924-3494 or www.landauprinceton.com.