Management Moves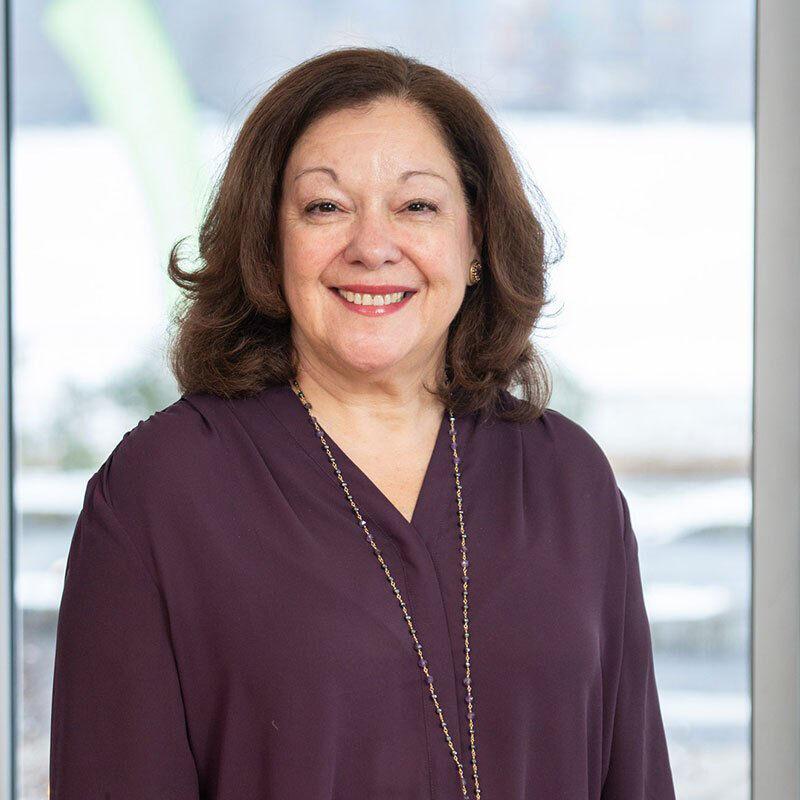 Sonia Delgado has been elected to become the next chair of the board of trustees of the Princeton Area Community Foundation.
Delgado, a partner at Princeton Public Affairs Group who was raised in Trenton and lives in Lambertville, will assume leadership of the board in December at the end of the term of the current board chair, Anthony "Skip" Cimino.
"Sonia is a tremendous leader," Cimino said in a statement. "She will bring her incredible knowledge of the community and her passion for service to the position. As the Community Foundation enters a new era as a result of the pandemic, the board of trustees has selected an experienced, well-thought-of trustee, who is the right leader for the right time."
Over the next six months Delgado, Cimino, and Jeffrey M. Vega, Community Foundation president and CEO, will work together closely to transition leadership.
"I'm honored to have the chance to build on the work of our previous leaders," said Delgado. "We have a lot of wonderful things to aspire to in the next three years, and I'm really thankful for the opportunity."
At its June meeting, the PRCF board of trustees voted unanimously to select Delgado as the next leader of the board. She served as a trustee from 2011 to 2016, and then returned when she was appointed as a trustee at the December board meeting. This year, she has served as chair of the COVID-19 Relief & Recovery Fund Grants Evaluation Team as well as chair of the Committee on Impact, which provides oversight of the foundation's responsive and strategic grantmaking programs.
Delgado is an expert in health policy, business development, and strategic planning, with more than two decades of experience in analysis and management of legislative and regulatory issues in healthcare, public sector, and corporate settings.
A member of the Board of Latinas United for Political Empowerment Political Action Committee (LUPE PAC), she also previously served on the Robert Wood Johnson Foundation New Jersey Initiatives Advisory Committee and the boards of Greater Trenton Behavioral HealthCare and Oaks Integrated Care.
Princeton Area Community Foundation, 15 Princess Road, Suite A, Lawrenceville 08648. 609-219-1800. Jeffrey M. Vega, president. www.pacf.org.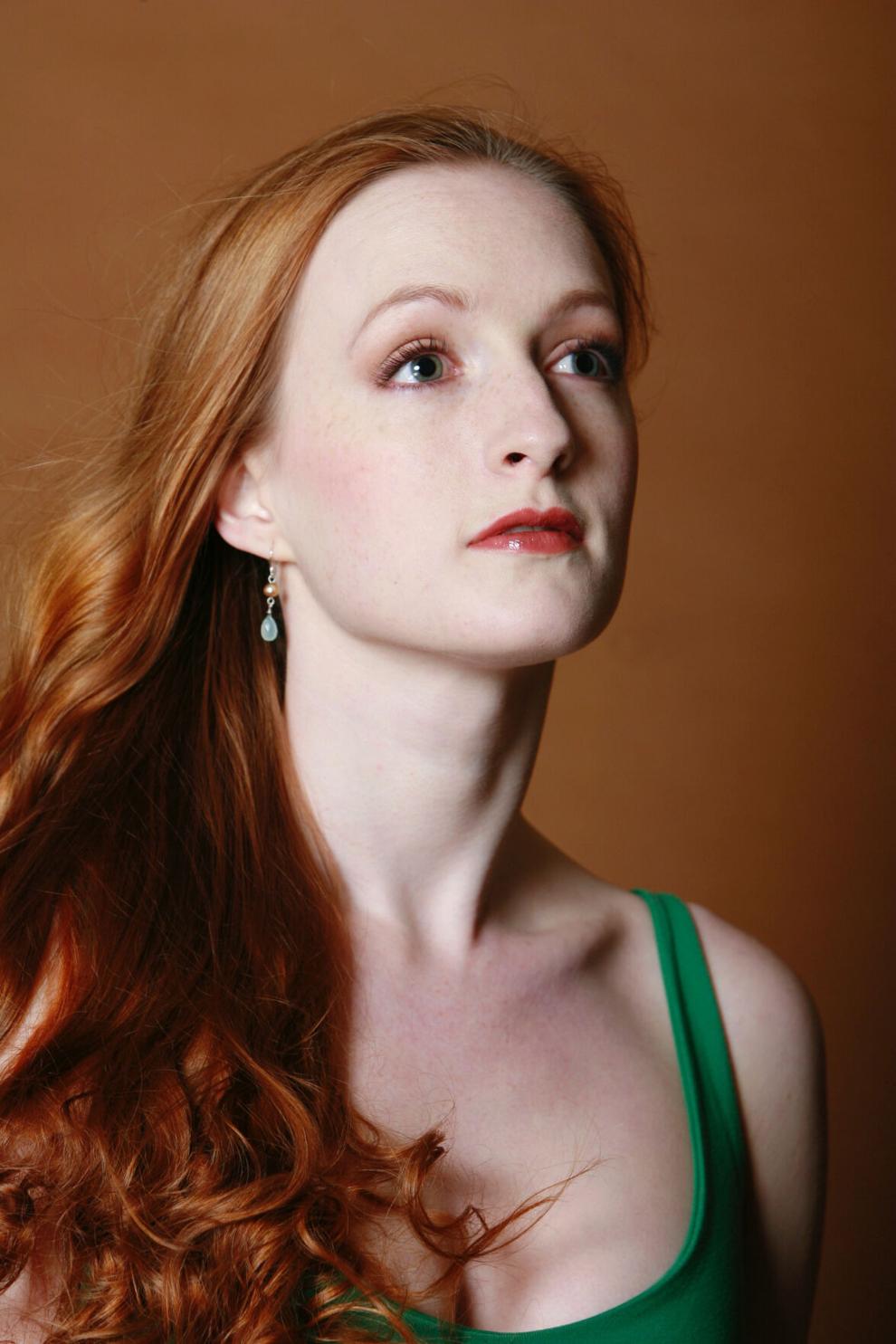 American Repertory Ballet has welcomed ballerina Gillian Murphy to be the organization's first-ever artistic associate, effective immediately.
"We are incredibly honored to welcome Gillian Murphy to the artistic team," executive director Julie Diana Hench said in a statement. "She is such an inspiration, with her unparalleled gifts, unique artistry, breadth of experience, and generous nature. Her involvement will be a tremendous opportunity for our professional Company dancers and Princeton Ballet School students, as they'll be able to learn firsthand from this extraordinary artist." Ms. Murphy's appointment is made possible by Lewis and Genevieve Geyser.
A principal dancer with American Ballet Theatre (ABT), Gillian Murphy's repertoire includes leading roles in all of ABT's current full-length classics and in shorter works by George Balanchine, Jerome Robbins, Jiri Kylian, Antony Tudor, William Forsythe, Martha Graham, Lar Lubovitch, Paul Taylor, Frederick Ashton, and Agnes de Mille.
Murphy was raised in Florence, South Carolina, and received her high school education and advanced dance training under the tutelage of Melissa Hayden at the University of North Carolina School of the Arts.
Murphy has also appeared onstage in world premieres of new creations by Alexei Ratmansky, Mark Morris, Benjamin Millepied, Michelle Dorrance, Jorma Elo, Marcelo Gomes, James Whiteside, Azure Barton, Peter Quanz, Natalie Weir, John Neumeier, Robert Hill, Christopher Wheeldon, Ethan Stiefel, and Twyla Tharp.
More recently, she has taught ballet masterclasses in Tokyo, Indianapolis, Winston-Salem, and San Diego as well as classes in New York City for Dance Theatre of Harlem, ABT's Studio Company, and dancers of the Metropolitan Opera. In 2018 Murphy graduated summa cum laude from St. Mary's College of California with a bachelor of arts. In 2019, she successfully completed the Harvard Business School's "Crossover into Business" program for professional athletes.
Joining the American Repertory Ballet's leadership team with new artistic director Ethan Stiefel and rehearsal director Ian Hussey, Murphy will be staging repertoire, teaching, and coaching company artists, all while continuing to perform with American Ballet Theatre.
Of her new role as artistic associate, Murphy says: "Throughout my career I have been fortunate to work with so many wonderful coaches, and my appointment with American Repertory Ballet and Princeton Ballet School is my way to pay it forward and to share my passion for dance with the next generation of artists."
American Repertory Ballet, 60 Bayard Street, New Brunswick 08901. 732-249-1254. Julie Diana Hench, executive director. www.arballet.org.
Deaths
Sara Erina Katherine Cooper, 59, on June 21, from complications of ALS. After holding marketing and business development roles with Town Topics, The College of New Jersey, Princeton Magazine, and Moxie Woman, she founded Cooper Creative Group in 2016 to help area companies realized their full potential. She also served on the boards of Christine's Hope for Kids and Hope Loves Company, an organization providing emotional support for children and young adults living with parents suffering from or lost to ALS.
Sandra Leigh Franks, 73, on June 25. She was a claims examiner for the New Jersey Department of Labor until her retirement in 2016.
Nicholas G. Schwartz, 91, on June 24. He worked as a meat cutter at Pennington Quality Market for 42 years.
George E. Goldenbaum, 78, on June 19. He retired as a Supervisor from the New Jersey Department of Corrections.
Sally Anne Germano, 70, on June 23. She worked for Mercer County Family Court for 25 years and later worked in the emergency department at Robert Wood Johnson University Hospital Hamilton.
Andrew 'Bucky' Cupples, 93, on June 25. He was a firefighter with Princeton Engine Co. #1 for more than 60 years.
Isabelle R. Ritter, 85, on June 24. She worked as a teller and manager for PNC Bank for more than 20 years.
Maria Pacifica Donnelly, 92, on June 20. She was retired from Rider University, where she was a secretary in the foreign languages department for more than 25 years.
Arthur M. Edelman, 90, on June 21. A certified public accountant, he merged his firm, Edelman & Eros, with J.H. Cohn & Co., where he became managing partner of its office in Lawrenceville.