NRG to Acquire Direct Energy
NRG Energy Inc., 804 Carnegie Center, Princeton 08540. 609-524-4500. Mauricio Gutierrez, president and CEO. www.nrgenergy.com.
Carnegie Center-based NRG Energy will expand its North American presence with its acquisition of Direct Energy, the company announced July 24. The $3.625 billion deal is expected to close by the end of 2020.
Direct Energy, based in Houston, Texas, is a retail provider of electricity, natural gas, and related products and services for homes and businesses. It operates in all 50 states as well as in six Canadian provinces.
"This combination improves NRG's status as one of North America's premier integrated power companies, bringing the power of energy to people and organizations through our diverse generation platform and leading retail brands," said Mauricio Gutierrez, CEO and president of NRG, in a statement.
"The acquisition aligns with our broader strategy of perfecting our integrated business model and drives significant value creation for our customers and stakeholders. Direct Energy's complementary assets, talented team and excellent customer service make it a natural fit for our portfolio, and we look forward to welcoming Direct Energy to the NRG team."
Nonprofits Name New Board Members
United Way of Greater Mercer County, Crossroads Corporate Center, 3150 Brunswick Pike, Suite 230, Lawrence­ville 08648. 609-896-1912. Sandra Toussaint, president and CEO. www.uwgmc.org.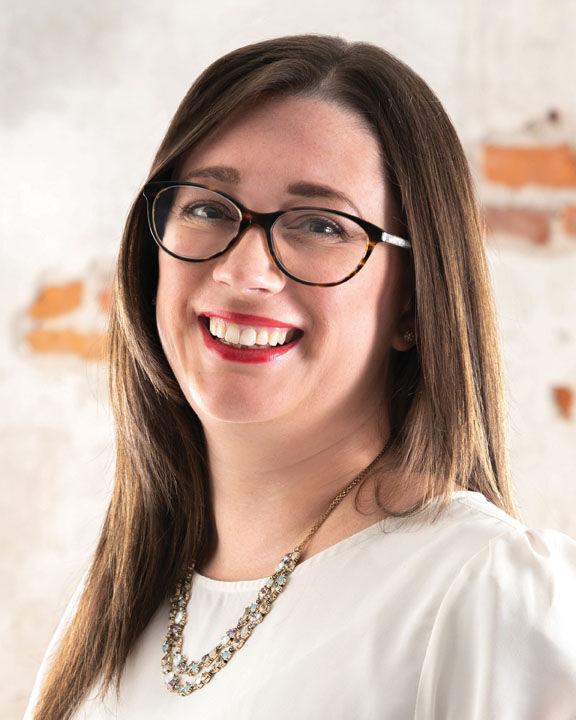 The United Way of Greater Mercer County has announced that Erin Klebaur, president of Imbue Creative (U.S. 1., May 13), will join its board of trustees.
Klebaur has 15 years of experience with branding, marketing, creative and agency operations to help businesses connect to their audiences. She is involved in additional community organizations including the New Jersey Communications, Advertising and Marketing Association (NJCAMA), Business Women Networking Involving Charity & Education (BWNICE), and the Princeton Mercer Regional Chamber of Commerce.
The Princeton Festival, Box 2063, Princeton 08543. 609-759-1979. Richard Tang Yuk, artistic director. www.princetonfestival.org.
The Princeton Festival, the nonprofit that produces a monthlong celebration of opera, musical theater, and performance every June, has named three area residents to its board of trustees.
Gail Kohn, a Princeton resident, is a past employee of Mathematica Policy Research and currently serves on the Princeton University Concerts Committee.
Leila Shahbender of Hopewell was a director in Princeton University's Office of Information Technology for 28 years and now lends her technical expertise to nonprofits including the Princeton Festival and Princeton Girlchoir.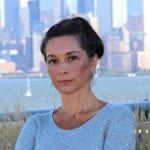 Rita Shklar of Princeton is a pianist and piano teacher who has taught at Westminster Choir College and the College of New Jersey.
Princeton Senior Resource Center, 45 Stockton Street, Princeton 08540. 609-751-9699, ext. 105. Drew A. Dyson, executive director. www.princetonsenior.org.
Princeton Senior Resource Center announced four additions to its board of trustees, effective July 1.

Nancy H. Becker was the first female lobbyist in Trenton, leading public affairs firm Nancy H. Becker Associates for 30 years before joining the Eagleton Institute of Politics at Rutgers. She is also on the board of Capital Health.
Suresh Chugh has decades of experience in global finance and investment banking and is the founder of IFM Resources, a boutique investment banking firm based in New Jersey.
Iona Harding is a human resources professional whose consulting firm, Harding Resources LLC, works with nonprofit and small to mid-size organizations.
Mike Kenny retired in 2008 after 30 years with Altria Group, the largest consumer products company in the world.
Management Moves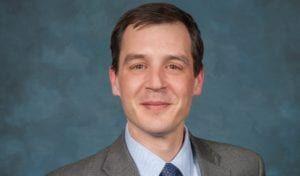 New Jersey Builders Association, 1 Washington Boulevard, Suite 5, Robbinsville 08691. 609-587-5577. Jeff Kolakowski, CEO. www.njba.org.
Jeff Kolakowski has been named CEO of the New Jersey Builders Association. The former chief operating officer had served as interim CEO since the departure of longtime CEO Carol Ann Short in May (U.S. 1, May 27).
Kolakowski has been with the Robbinsville-based trade organization since 2011, when he joined as vice president of governmental affairs. He previously worked for the state Department of Labor and Workforce Development.
He holds a bachelor's in political science from the College of New Jersey, Class of 1995, and a master's in public affairs and politics from Rutgers.
"I am honored and privileged to take over as CEO of this well-respected trade association, which has been advocating on behalf of the homebuilding industry for over 70 years," he said in a statement. "With a stellar board and dedicated staff, I look forward to working together to propel our industry forward and ensure the diverse housing needs of New Jersey residents are met."
Deaths
Winfield P. Yahn, 91, on July 25. The longtime Ewing resident retired from American Cyanamid.
Lynn Rabinowitz, 75, on July 22. She was a partner with her daughter, Rachel, in the Hedy Shepard women's clothing boutique in Princeton.
Robert E. Sanders, 96, on July 16. He was pastor emeritus at Princeton Theological Seminary.
Patricia Ireland, 77, on July 19. She spent 32 years as an analyst for Metropolitan Life Insurance Company in Lawrenceville and 16 years as a customer service representative for New Jersey Manufacturers in West Trenton.
Joseph Vogel, 72, on July 15. He was a carpenter with the state Department of Human Services for 32 years.
Albert C. Barclay Jr., 88, on July 17. The Harvard-educated attorney practiced in Princeton and Kingston for 50 years. He was also a past president of the Rotary Club of Princeton and served on the board of the shelter SAVE – A Friend to Homeless Animals in Princeton.