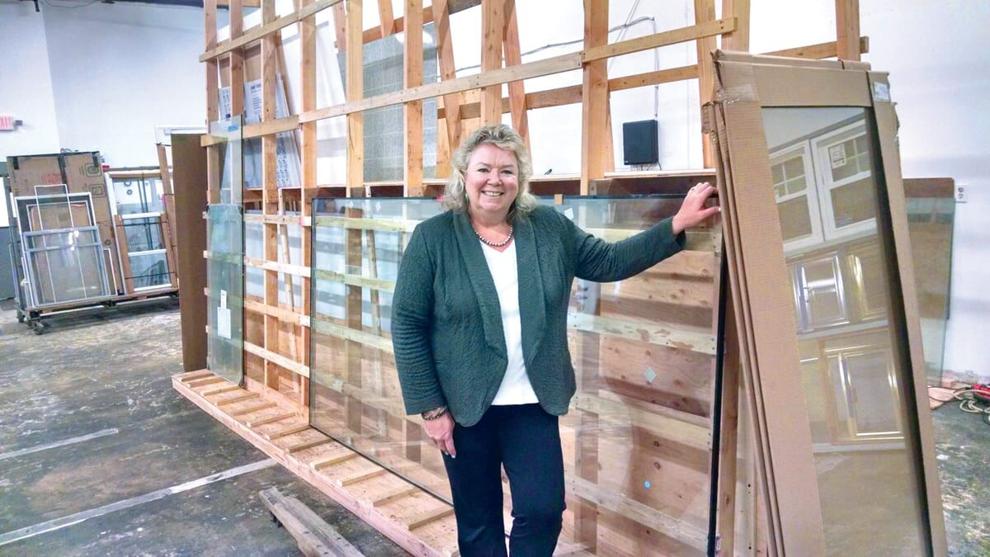 Nelson Glass and Aluminum's location made a lot of sense when it moved to a workshop at 45 Spring Street in the heart of Princeton in 1960. Centrally located in Princeton's business district, it was close by all the hardware stores and other retailers. But in 2018, Princeton is a much bigger small town than it used to be, and a business like Nelson Glass had a harder time in that location.
"Everything got a lot tighter, and parking became difficult," says Robbie Nelson, the second-generation owner of the business.
Fortunately for Nelson, her father, Bob, had thought ahead. The building was intentionally overbuilt, with heavy beams so that the property could be expanded vertically. So that's exactly what Nelson did: Architect JZA+D is adding two three-bedroom apartments, three two-bedroom units, and a single one-bedroom apartment on top of the commercial structure. Nelson, who owns the building along with the house next door, has moved Nelson Glass to a commercial park on Alexander Road while construction is under way. She says she doesn't have a tenant yet for the old Spring Street glass workshop, which will remain a commercial space. She is trying to get it approved for a restaurant.
"Princeton is getting more and more restaurants and food things in town," she says. "Retail is having a hard time downtown, so we think we're going to end up with food service approvals," she says.
The new location at 741 Alexander Road, next to a Brazilian Jiu Jitsu gym, has 5,000 square feet of space to work with versus 3,500 in the old location. Nelson says business is good, and the only barrier to expansion now is the difficulty of finding glaziers to add to the staff of three. "There is a lack of people in the industry. It's hard to find people who want to work as glaziers. It is a very interesting job but it's just not something that people think about," Nelson says.
Nelson Glass started on Nassau Street in 1949 and was there for 10 years before moving to Spring Street, where it remained until October. Its current location is its first outside of Princeton (although it still has a Princeton mailing address.) At first, Nelson was just looking for temporary space while the Spring Street apartments were built but soon realized it would have to be permanent. She considered Pennington, Lenox Drive, and Princess Road, but decided to stay close to town so her current customers could reach it more easily. The new location also has free parking and is close to the Princeton Junction train station.
With its big parking lot and loading dock, it's also much easier for trucks to access, although that's a double-edged sword, as the company misses out on the free advertising of its trucks driving around town. "I always liked being in Princeton," she says. "But it was getting really challenging at times. Our delivery guys are overwhelmed with happiness that they don't have to deal with downtown Princeton anymore."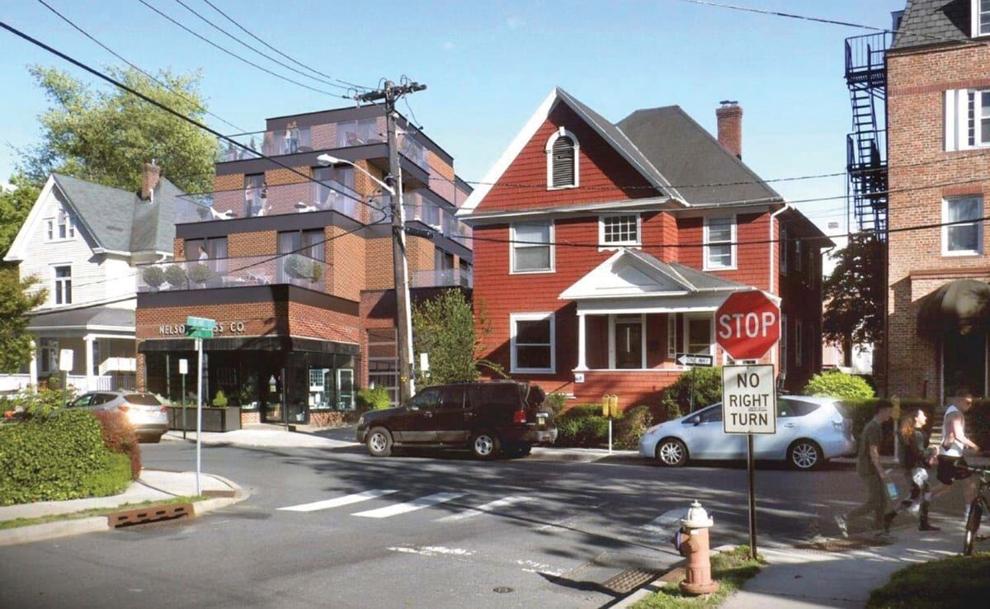 Being on the Route 1 corridor puts Nelson Glass in closer proximity to its commercial and corporate clients, as the company does a brisk trade making custom commercial entrance doors and glass tabletops. Its bread and butter, however, is in residential repairs such as shower doors and insulated storm windows. Although the company started off doing flat auto glass, it now specializes in mirrors, windows, doors, tabletops and shelves, and applying window films for energy efficiency and safety.
"We're excited to be out in a new community," she says. "West Windsor has always been part of our reach, but we're looking to do more here. It's easier to park for everyone, and I think there's a lot going on on Alexander Road."
The move comes with a major personnel change: Alice Kent, who has been with the company since 1964, is retiring and Joanne McGettigan is taking her place.
The new workshop is not full of machinery, as the glass cutting work is still done by hand much like it was when Bob Nelson founded the business. "It's a lot of measuring and ordering something to size and putting it in, or cutting a piece of glass to size, grinding the edges, and putting it in a frame," Nelson says. The elder Nelson was a Cornell-educated engineer who came back to his hometown to start a business. He picked the glass trade because there was no glass shop in town.
Early on, he established some traditions that his daughter carried on: no sharp edges would ever go to the customer. The company would grind the edges of everything it produced, even if it was just a piece of picture frame glass.
In the mid-1980s, his daughter, Roberta "Robbie" Nelson, joined the company and began to learn the trade. In addition to Bob Nelson's example, Robbie could also look up to her mother, who owned a fabric shop on Chambers Street in Princeton. "I never in a million years thought I was going to go into the glass business," Nelson says, despite having a childhood full of experiences such as helping her father replace storm windows. Instead, she spent her first decade after graduating from Hamilton College as a rock and roll singer, touring the country with her band while living next door to Nelson Glass. But in the mid-1990s, everything changed. "The bookkeeper passed way, and I became the bookkeeper. There was a little bit of upheaval, and my dad was either going to sell the business or I would take it over. I was not going to let the business go down the tubes, so I took over. I always say that I fell into the glass business without getting cut." Nelson says in her first year as a business owner she sang at 85 weddings, though eventually she gave up the singing trade.
Nelson's three sisters also went into business. Her older sister owns an office supply company in Massachusetts. The next sister down married George Barna, the founder of the Barna Group, a market research firm that specializes in studying religious belief. She once helped George run the company but switched careers and now owns three doggie day-care centers. Her youngest sister, Kris Willey, owns the Stonybrook Gardens nursery in Pennington together with her husband.
The elder Nelson died in 2010 at the age of 85.
The new apartments, called the "Nelson Glass Building," will be part of what Nelson hopes will be the firm's legacy in Princeton despite the business leaving town. The apartment building adds much-needed housing stock to the town and includes one affordable unit, the rest being rented at market rate. The project will break ground by the end of the year if all goes according to plan.
Nelson, who lives in Hopewell, says she could have torn down a two-apartment rental house on the same property as Nelson Glass in order to build more apartments, and that this would have been a better financial decision. However, she says, she wanted to leave the property as a "buffer" between the new upscale apartments and the rest of the community.
As Nelson looks to the future, she sees one of two paths for Nelson Glass: either she will sell it, or her nephew, Kris's 28-year-old son, will take over. His name: Robbie.
Nelson Glass & Aluminum, 741 Alexander Road, Unit 7/8, Princeton 08542. 609-924-2880. Roberta Nelson, owner.