R.B. Homes Launches Barsky Property Management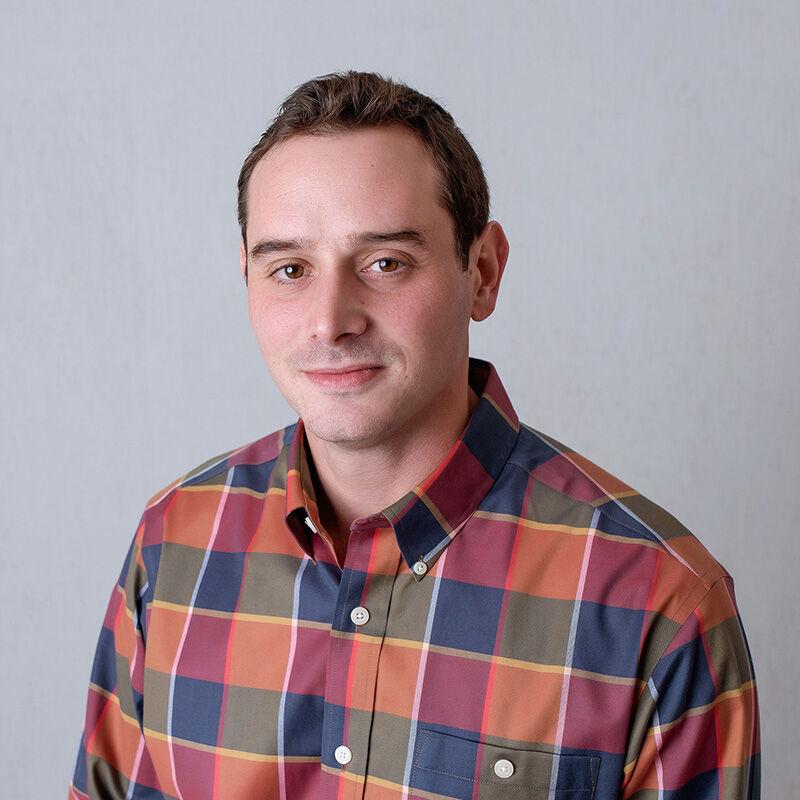 After more than 30 years as a residential real estate developer in the Princeton area, R.B. Homes has expanded its services by launching a separate property management company. The new entity, Barsky Property Management, manages properties across New Jersey, with a focus on Princeton, Lawrenceville, Hopewell, Pennington, Plainsboro, and Princeton Junction, as well as select northern and southern New Jersey communities.
President Daniel Barsky and his team work with residential property owners, homeowner and condo associations, and commercial property owners to manage the day-to-day operations of their properties and, ultimately, to maximize their real estate investments.
"There is a real demand, and I believe a fast-growing demand, for more property management services in our area," Daniel Barsky says. "It doesn't take long for property owners and landlords to realize that while there is a lot of money to be made in rental properties, it takes a lot of time to manage them if you want to do it well and be successful."
Barsky notes that there is always something that needs your time and attention — finding and screening tenants, marketing properties, regular maintenance and repairs, rent collection, and occasionally evictions. "The process starts even before you buy a property," he explains. "You need to keep up with the market, maintain relationships with vendors and brokers, and stay up to date on regulations. It's a lot."
It may be a lot, but none of it is new to Daniel Barsky, whose father, Roman Barsky, is a well-established developer in central New Jersey and founder of R.B. Homes. Both Barsky Property Management and R.B. Homes are family owned and operated businesses with personal service as key touchpoints.
"We launched Barsky Property Management with a combined 75-plus years of experience in real estate development. We are able to leverage our collective experience, our industry knowledge and contacts, to increase operations and financial efficiencies in every project we manage," says Barsky. "More than anything else, there is trust in the Barsky name, something we have built over the years. When you turn your most important investment over to someone else to manage, you need to be able to trust that they are taking care of it as well as you would yourself."
When launching the new company, a strong emphasis was placed on the Barsky name and what it represents: industry knowledge, personal service, solid relationships with local vendors, quick response to resolving issues and environmental consciousness.
R.B Homes was the first developer in central New Jersey to bring accessory dwelling units, or ADUs, to Princeton. "We bring the same leading-edge thinking to everything we do at Barsky Property Management as well," says Barsky. "We are on top of the trends but also committed to tried-and-true methods."
For more information, visit barskymanagement.com.
Deaths
Ann M. Carducci, 93, on June 22. She worked for the State of New Jersey Department of Transportation.
Rita D. Narducci, 90, on June 17. She worked at Lambertville National Bank early in her life, and was later was the director of religious education at St. John's The Evangelist in Lambertville for many years.
Susan Ruth Clark, 64, on December 25, 2021. She was employed by the College of New Jersey as a library assistant for many years.
Robert H. Yostembski, 71, on June 13. He served as a Trenton police officer for seven years followed by a legal career working for the late E. John Wherry, Jr., as a public defender; then with the late Jay Destribats; then as presiding judge in Hamilton Township. He also served as judge in Trenton and was a long-time municipal prosecutor in Trenton, Hopewell, and Hightstown as well as in other jurisdictions.
Joseph J. Polizzi Jr., 85, on June 14. He owned and operated the former Aquarius Lounge in Bordentown and was a New Jersey Motor Vehicle Commission manager before his retirement.
Philip J. Plumeri, 82, on June 14. He was a retiree of the State of N.J. Mercer County Department of Probation and former superintendent of the Mercer County Youth House.
Mary Taylor-Hayes, 66, on June 7. She retired from the Mercer County Board of Social Services in 2018 after 39 years of service.
Lillian Kovacs, 87, on June 10. She was employed by McGraw-Hill in Hightstown as an executive secretary and retired after 22 years of service.
Martha V. Carkhuff Pfaff, 73, on June 10. She worked for Freddies Tavern in Ewing from 1981 to 2017.
Eugene (Gene) John Elias, 81, on June 2. He worked several years at AAA Trucking before spending the following 29 years with Mercadien, P.C., most recently as principal and managing director. He served as co-chairman of Mercadien's Nonprofit & Government Services Group. In addition, he led the firm's Government Auditing and Consulting unit working with local, state, and federal agencies, municipalities, authorities and boards in financial compliance, and administrative and bond issuance areas.
Diana Joy Crane, 80, on May 17. She was first female teacher at the Lawrenceville School and also taught German oration to professionals at the Siemens corporation. She also taught for 26 years at Westminster Choir College, where she was the director of arts and sciences and an associate professor of German and fine arts.
Austin Newton, 85, on May 13. He came to Princeton University in 1966 as an assistant professor in the biology department and biochemical sciences program, then was a founding member of the Department of Molecular Biology, which he chaired from 2004 to 2013.
Jotham Johnson, 79, on April 22. He had more than 30 years of service to Princeton University, culminating as director of leadership gifts and then the inaugural director of stewardship, before retiring in 2010.