Certara Announces Stock Offering, New Executives
Certara, the Overlook Center-based provider of biosimulation software and services for drug development, has announced a proposed underwritten public offering of 10 million shares of its common stock.
The offering is being made through an underwriting group led by Jefferies, Morgan Stanley, and BofA Securities, who are acting as lead joint book-running managers.
According to a statement from Certara, the selling stockholders intend to grant the underwriters a 30-day option to purchase up to 1.5 million additional shares of common stock. Certara will not receive any proceeds from the sale of shares in the offering by the selling stockholders.
Certara is listed on the NASDAQ exchange with the ticker CERT.
Certara has also recently appointed two new executives: Drayton T. Virkler to the newly created position of chief commercial officer, and Patrick F. Smith as president of Integrated Drug Development.
Virkler's role is to drive the company's global commercial strategy and execution and expand the business development team. "Drayton's extensive leadership experience and commercial knowledge will be invaluable as we continue increasing adoption of biosimulation and other technologies to transform the drug development process," Certara CEO William F. Feehery said in a statement.
Virkler was most recently at healthcare data science company IQVIA, where he served as vice president and global head of sales for the Real World Solutions Global Business Unit. He previously held leadership roles at Talecris Plasma Resources, now part of Grifols, and GlaxoSmithKline.
Virker earned his bachelor's in chemistry from Washington and Lee University and an MBA from Duke.
"I am excited to join Certara's executive team and build out the commercial arm of this dynamic organization," Virkler said.
As president of Integrated Drug Development, Patrick Smith will lead Certara's drug development services team, which creates value for clients across the entire drug development life cycle using biosimulation and quantitative approaches. He replaces Craig R. Rayner, who had served in the role since 2019 and will be appointed to the role of Certara distinguished scientist.
"With his extensive drug development experience, scientific thought leadership, and close collaboration with clients, Patrick is the ideal leader to guide IDD in the next phase of growth," Feehery said.
Smith, who earned his doctor of pharmacy degree from the University of California, San Francisco, has worked across all phases of drug development with particular expertise in infectious diseases, oncology, and inflammation as well as novel early development program design and applying modeling and simulation to solve critical development problems. He was most recently senior vice president of IDD strategy and innovation at Certara. He came to Certara when it acquired d3 Medicine, of which he was a co-founder.
He previously worked for Roche and also served as an associate professor at the University at Buffalo School of Pharmacy and Roswell Park Cancer Institute in Buffalo, New York.
"I am honored to lead Certara's IDD group and continue building upon our strong momentum," Smith said. "Certara is transforming drug development with modern, innovative technology and deep partnerships with clients. I am immensely proud of the growth we have achieved with our dedicated and talented team and believe that the best is yet to come."
Certara, 100 Overlook Center, Suite 101, Princeton 08540. 888-708-7444. William F. Feehery, chief executive officer. www.certara.com.
Management Moves
Nassau Street-based real estate firm Callaway Henderson Sotheby's International Realty has hired Michael Colavita as marketing manager.
Colavita has created print and digital marketing campaigns for hundreds of properties and dozens of realtors in the greater Philadelphia area. His newly created role at Callaway Henderson is two-fold: to increase agent-focused marketing, and to create new proprietary tools for sellers that outline the clear advantages and opportunities afforded by working with the firm.
Colavita will work alongside chief marketing officer Laurel Cecila. "In addition to Laurel's incredible work, we needed a role that was in direct support of our agents and their client needs" says Judson Henderson, broker of record at Callaway Henderson. "With his extensive knowledge of the Sotheby's International Realty Brand, when Michael's availability became known to us he became the clear choice and he has hit the ground running."
Callaway Henderson Sotheby's International Realty, 4 Nassau Street, Princeton 08542. 609-921-1050. Judson Henderson, broker of record. www.callawayhenderson.com.
New in Town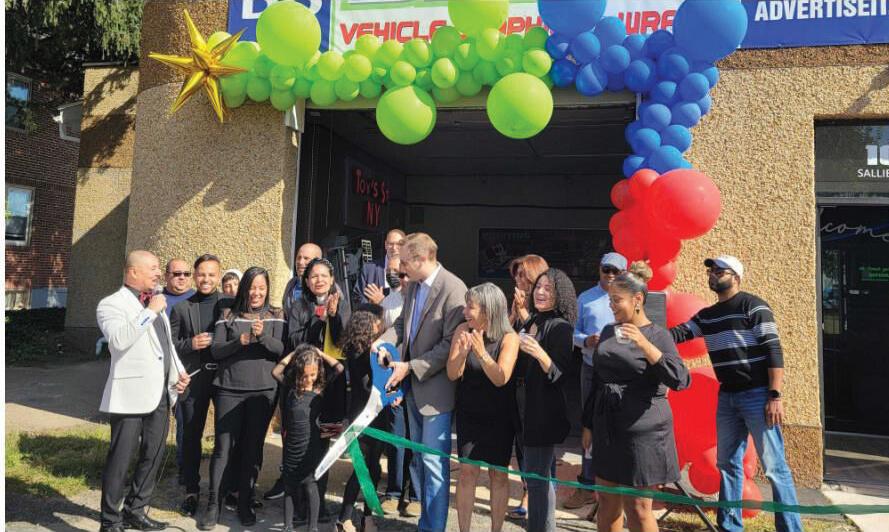 Digital marketing agency Advertise IT has opened a bricks-and-mortar location in Hamilton Township.
Advertise IT is a marketing and advertising company, specializing in graphic design, printing materials, commercial signs, vehicle wrapping and lettering, and digital marketing.
The company was founded in 2008 by Marino and Luz Posso, who immigrated to the U.S. from Colombia more than 20 years ago and built their business from their kitchen table with help from their children, Stephania, Valerie, and Diego.
The business has now outgrown its home base and celebrated the grand opening of its showroom and workshop space at the corner of Samuel and Sallie streets in Hamilton in October.
"We are thrilled to see the Posso family achieve the American dream and grow their business from the ground up. We welcome Advertise IT to our Hamilton community as they open their doors and grow their business," Hamilton Mayor Jeff Martin said at the ribbon cutting ceremony.
"Behind the success of every small business, there is a family," said Marino Posso.
Advertise IT, 10 Sallie Street, Hamilton 08610. 609-496-1495. Marino Posso, founder. www.advertiseit.net.
Crosstown Moves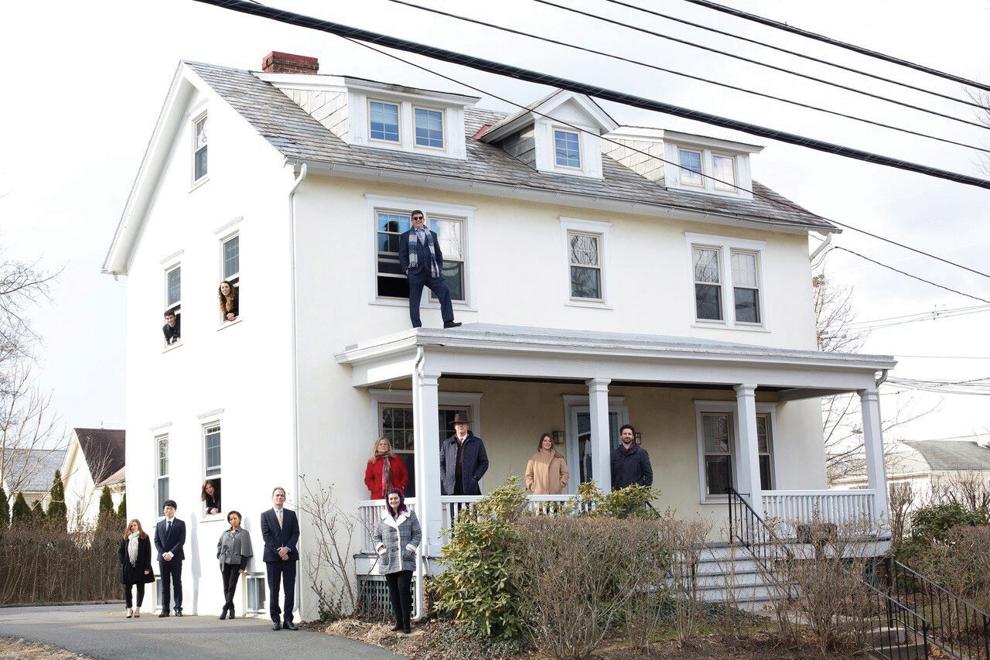 Architecture and design firm JZA&D has left its long-time home at the historic 20 Nassau Street building for a converted 1,800-square-foot house at 254 Witherspoon Street.
The firm, led by architect Joshua Zinder, has been in its Nassau Street office for 15 years. That building is slated for extensive renovation and remodeling as the future home of the Graduate Hotel.
"Our entire staff now enjoys access to natural daylight, with more room for informal collaboration and meetings and better parking options for those who drive," Zinder said in a statement. "Importantly, the location is central to the community we live and work in — just a 10-minute walk from the center of town, and surrounded by many of our favorite past and current projects like 30 Maclean, Meeting House Restaurant, and the soon-to-open Nelson Glass House."
According to JZA&D partner Adam Sullivan, the firm is also exploring options to expand the converted commercial property. "Our vision for an addition would serve both our staff and the surrounding community, with more room for JZA+D as well as leasable space for separate retail offerings," he said.
Zinder, who currently serves as 2021 president of AIA-New Jersey, also notes the growing number of design firms in JZA&D's new neighborhood. "It's becoming Princeton's 'design corridor,' unofficially," he said.
An open house at the new space is in the works for May, 2022.
Joshua Zinder Architecture + Design, 254 Witherspoon Street, Princeton 08542. 609-924-5004. Joshua Zinder, managing partner. www.joshuazinder.com.
Deaths
Mildred E. Firman, 100, on November 10. She worked at the Grotto restaurant, a former Italian restaurant on Witherspoon Street in Princeton.
Mary R. Hazen, 92, on November 8. She was a guidance secretary for the Lawrence Township Board of Education.
Marie (Fiori) Gustino Tomczyk, 91, on November 6. She retired as a technical assistant with the State of New Jersey, Department of Labor.
Ruth (Caplan) Bonin, 94, on November 7. She worked for Princeton University Library and later, with her husband, Alvin, took over her family business, Princeton Army Navy Store on Witherspoon Street. After raising her family she shared her love of reading at Community Park School and as a volunteer at Princeton Public Library.
Vivian L. Kelly Crowell-Schley, 83, on November 10. She worked as a nurse at North Princeton Developmental Center and Trenton Psychiatric Hospital and later became the first Black director of nurses in the state Department of Corrections.
Joseph J. Nemes, Jr., 95, on October 29. A member of the U.S. Navy's Seabees during World War II, he founded Joseph J. Nemes & Sons, a lawnmower repair business in Skillman, in 1955.