New in Town
A global biopharmaceutical company has announced plans to develop an R&D and manufacturing facility on a 42-acre parcel at the Princeton West Innovation Campus in Hopewell.
BeiGene, Ltd., which specializes in the development and commercialization of cancer medicines, has offices in China, Switzerland, and throughout the United States, including an existing New Jersey location in Ridgefield Park.
The proposed Hopewell location would bring several hundred jobs to the region. The site has more than 1 million square feet of developable space, and once construction is complete in 2023 is expected to include commercial-stage biologic pharmaceutical manufacturing, clinical R&D, and the BeiGene Center for Pharmacovigilance Innovation.
"BeiGene continues to grow and as a key part of that growth we are making a significant investment in the United States that will expand our current capabilities. This endeavor, once complete, will further expand and diversify our global supply chain and build new manufacturing capabilities for our world-class pipeline," said Michael Garvey, global head of Technical operations at BeiGene, in a statement.
"We are excited to begin the planned construction of our buildings to house colleagues in a variety of disciplines as well as the manufacturing portion of the campus, which is expected to initially produce biologics and potentially small molecule cancer treatments."
For more information on BeiGene visit www.beigene.com.
Acquisitions
First Bank, 2465 Kuser Road, Hamilton 08690. Patrick L. Ryan, president and CEO. www.firstbanknj.com.
Hamilton-based First Bank has acquired two branches of Toms River-based Ocean First Bank. The regional bank will acquire the facilities, deposits, and select loans at branches in Flemington and Monroe. The deposits, valued at $124 million, will be acquired at a 2 percent premium. The loans are valued at $14 million. The branches will be acquired at appraised value.
"This transaction enables First Bank to realize additional scale in our targeted service area and acquire long-term, low-cost core funding 35 percent below our current cost of funding, along with providing an opportunity for long-term value creation," First Bank CEO Patrick Ryan said in a statement.
"We believe that the integration experience we have gained in recent years, along with the excellent relationships we maintain with regulators, will enable a seamless transition with minimal disruption for all customers."
The deal is expected to be completed in the fourth quarter of 2021, pending regulatory approvals.
Appointments
Princeton Senior Resource Center, 45 Stockton Street, Suzanne Patterson Building, Princeton 08540. 609-924-7108. Drew A. Dyson, executive director. www.princetonsenior.org.
The Princeton Senior Resource Center has announced the appointment of two new board members effective July 1.
Judge Philip S. Carchman was a member of the Newark and Princeton law firm of Carchman, Annich, Sochor & Shuster from 1967 to 1981. He served as Mercer County Prosecutor until 1986 when Governor Thomas Kean appointed him to the Superior Court of New Jersey. During his judicial career, he served as a presiding judge of the civil, family, general equity divisions and appellate divisions.
Carchman graduated from the Wharton School of the University of Pennsylvania and obtained his law degree from the University of Pennsylvania Law School.
Barry S. Rabner is past president and CEO of Penn Medicine Princeton Health. Before joining Princeton Health, he was a senior executive at the Jefferson Health System, Main Line Health, and Moss Rehabilitation Hospital. The son of Holocaust survivors — his mother was a nurse in the Russian Army during World War II — Rabner grew up in Passaic and began his career in healthcare during high school, when he was an orderly in a nursing home.
He holds a master's degree in public administration from Rutgers University. He completed a graduate degree in French language and civilization at l'Universite de Paris du Sorbonne and earned a bachelor's degree in zoology and chemistry from the University of Maryland. He serves on the Board of Directors of Rider University, Rice 360° Institute for Global Health, Rice University, and the Center for Health Care Design.
Eden Autism Services, 2 Merwick Road, Princeton 08540. 609-987-0099. Michael Decker, CEO. www.edenautism.org.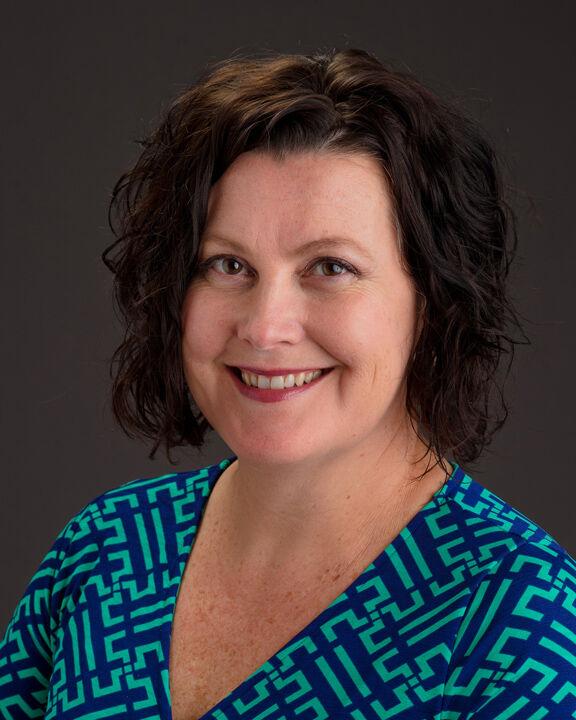 Eden Autism Services has announced that Lisa Toole, assistant director of clinical services, was appointed by Governor Murphy to the initial State Board of Applied Behavior Analyst Examiners.
The State Board of Applied Behavior Analyst Examiners is composed of six professionals who will be responsible for writing the regulations and issuing licenses in accordance with the Applied Behavior Analyst Licensing Act, which was signed into law in January, 2020.
"The importance of the State Board of Applied Behavior Analyst Examiners cannot be understated. Governor Murphy's recognition of the contributions Lisa will make to ensuring the wellbeing of individuals and families who receive ABA services is a source of pride for Eden," said Eden Autism President & CEO Michael Decker.
In collaboration with the State Division of Consumer of Affairs, the board will regulate the practice of applied behavior analysis, take action against the improper, unauthorized, or unqualified practice of applied behavior analysis, and guard against unprofessional conduct by the licensed individuals who practice applied behavior analysis.
Toole has over 20 years' experience in evidence-based behavioral and functional analysis/intervention, and programming for individuals with developmental disabilities and autism. Before joining Eden in 2020, Toole was a Behavior Analyst for Douglass Developmental Disabilities Center Outreach and held several positions within the Department of Behavioral Psychology at the Kennedy Krieger Institute.
Deaths
Gil Gordon, 72, on August 6. He founded Gil Gordon Associates, a consulting firm specializing in telecommuting, in 1982, and later became involved in charitable causes, including the Princeton Period Project, of which he was founder.
Joanna Pierce Huddy on July 24. She worked for the New Jersey Turnpike Authority, NJ Manufacturers, the Trenton Country Club, and Mercer County Medical Society.
William B. Judson, 59, on July 17. He worked in security for McGraw Hill and as a custodian for the Hamilton Township Board of Education.