United Way Offers Free Financial Coaching
The United Way of Greater Mercer County (UWGMC) has partnered with GreenPath Financial Wellness, a non-profit organization, to provide financial coaching and debt management services free of cost to families in Mercer County struggling to make ends.
The collaboration will address a household's entire financial situation, including paying for essentials, understanding debt repayment options, balancing housing costs with credit card debt, and student loans. Individuals and families will be able to develop a plan with a financial coach free of charge.
The partnership with Greenpath will expand the free and direct services UWGMC offers to address financial security. The Benefits Access Program connects families to federal benefits like NJ SNAP (food assistance), utility assistance and health insurance.
"Over fifty thousand families were struggling before COVID-19 and that number has only increased due to the public health crisis. Strong families equate to a thriving community. We are committed to assisting those facing financial uncertainties navigate new waters towards better financial health," said Sandra Toussaint, president and CEO of UWGMC, in a statement.
To schedule a session, call 844-214-7491 or visit www.uwgmc.org/financialcoaching.
Leasing Begins at Ewing Town Center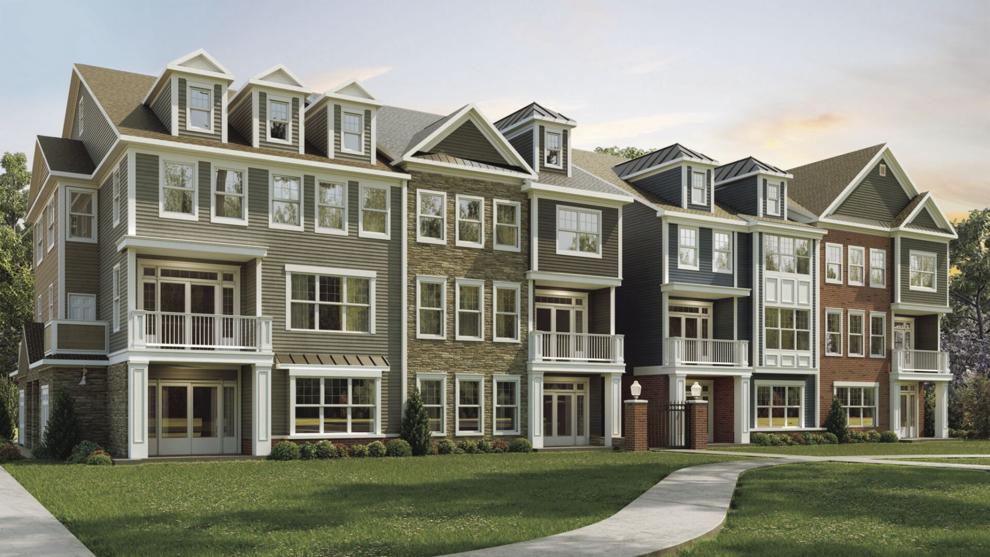 Leasing is underway in the first of five neighborhoods planned for the 80-acre Ewing Town Center.
The mixed-used complex on the site of the former General Motors Inland Fisher Guide Plant will feature a combination of "Main Street" retail space along Parkway Avenue, a mix of restaurants and commercial space lining the center's entrance, and a community of residential rental units with a 10,000-square-foot clubhouse. Bike and walking paths will connect the town center's five planned neighborhoods.
Units in the Witherspoon neighborhood, the first to be built, include two-bedroom, two-bath flats; and two-bedroom, 2.5-bath townhomes with dens. Both feature attached garages. The flats are roughly 1,440 square feet, and the townhomes are 1,920 square feet.
At total of more than 90,000 square feet of retail space and 14,000 square feet of offices is planned.
"Nothing like this has ever been built in Ewing," said Robert Gelbard, one of Ewing Town Center's managing partners, in a statement. "We are very excited to create this new and invigorating address."
For more information visit www.ewingtowncenter.com.
Management Moves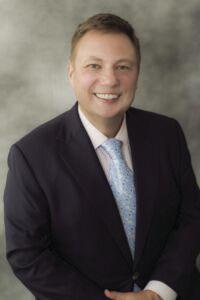 The Bayard Rustin Center for Social Justice (BRCSJ) has added Stark & Stark shareholder Thomas S. Onder as a member of its board of directors.
The mission of The Bayard Rustin Center for Social Justice is to inspire the surrounding communities while communicating messages of acceptance, respect, and compassion. Onder was inspired to become more involved in the organization after attending its first-ever Princeton Pride Parade in 2019 with his family.
"Being a board member of the Bayard Rustin Center means being able to give back to the community and focusing on diversity, equity and inclusion efforts," Onder said in a statement. "This organization helps people understand and be respectful towards others, no matter who they are as individuals. It's about showing respect and humanity to everyone, and I'm very proud to be a part of that."
At Stark & Stark Onder is part of the firm's Shopping Center & Retail Development Group. He is also a member of the firm's Litigation and Bankruptcy & Creditors' Rights Groups and its Diversity, Equity and Inclusion Committee. He also serves as a trustee of Mercer County Community College.
Deaths
Bradford Mills, 94, March 19. The former Princeton resident and Princeton University graduate, Class '48, was founder of Bradford Ventures and Bradford Investment Group, an adjunct faculty member of Princeton's School of Public and International Affairs, trustee of the Princeton Medical Center and the Millbrook School, and the founder of the Mills Foundation and Amwell Conservancy.
Sebastian T. Giallella, 95, on March 20. He worked as a surveyor for the state highway department and later spent 34 years with the Department of Environmental Protection, where he was a bureau chief.
Helen M. Mulford-Smith on March 14. She worked for Circle F in Trenton and later as a hostess for Roy Rogers in Bordentown.
Ian Jeffrey Reisnger, 35, on March 14. He worked for APH Builders in Hamilton.
Malvern R. Hoffman, 87, on March 2. He worked as a chauffeur for A-1 Limousine and previously owned an operated a Sunoco station in Ewing. He also volunteered with the Prospect Heights Volunteer Fire Company.
Marie A. Butterfield, 83, on March 13. She worked in bookkeeping at Trenton Trust Bank and later at Tiger Distributors Inc.
Philomena Kovac, 92, on March 18. She worked for the Horsman Doll Factory and spent 27 years as a food service worker for the Hamilton Township School District.
Robert S. Hirst Jr., 91, on March 18. The Navy veteran worked for the state Division of Taxation for 38 years and retired as acting chief auditor.