Fraud Charges for Ford Graham
Ford Graham — the former Princeton resident who was jailed in 2019 over his refusal to cooperate with judges' orders in a lawsuit concerning his involvement an alleged $5 million Ponzi scheme — was arrested last week in Virginia on a range of fraud related charges.
New charges include two counts of wire fraud, one count of conspiracy to commit wire fraud, one count of securities fraud, three counts of aggravated identity theft, and one count of engaging in unlawful money transactions.
Graham is alleged to have defrauded investors in a number of business entities operating under an umbrella organization known as Vulcan Capital Corporation.
The complaint states that invested funds were used to cover a range of personal expenses including luxury travel, private school tuition for his son, and in one case "$406 for the purchase of a lazy susan decorated with images for pigs from a local jewelry store in Princeton, New Jersey."
Graham was due to appear Wednesday, April 14, in federal district court in Trenton. The charges each carry penalties ranging up to 20 years in prison and with fines from $250,000 to $5 million.
Rider Launches Program Promising Job Placement
Rider University has launched a program that guarantees qualified students an entry-level job related to their field or placement in a graduate or professional school program within six months of graduation.
The program, called the Cranberry Investment, will assist undergraduates with finding internships and other professional opportunities while they are students.
Students who have not found work or a graduate program within six months of graduation will be provided specialized career coaching, up to nine credits of additional undergraduate coursework at no cost, or a paid internship.
Eligibility requirements for the Class of 2022 and beyond include maintaining a certain GPA and participation in programs offered by Rider's Office of Career Development and Success.
"Students who invest in a Rider education should feel confident that we are going to do everything within our power to make sure they reach their full potential," Rider president Gregory Dell'Omo said. "The Cranberry Investment symbolizes our deeply held belief that a Rider University education allows students to achieve their professional dreams."
For more information visit www.rider.edu/cranberry-investment.
Expansion
Kitchen goods retailer Williams-Sonoma has signed a long-term lease for a warehouse under construction in South Brunswick.
The 1,166,030-square-foot space in Heller North Park will be Williams-Sonoma's third warehouse in the Exit 8A submarket as growing online sales drive an increased need for warehouse space.
The Williams-Sonoma warehouse is one of three being built on spec at the site. Williams-Sonoma's space features 196 doors and parking for 395 trailers and is scheduled to be completed by October 1. No construction timelines have been announced for the other two warehouses, which will be 674,209 and 387,744 square feet.
"As internet fulfillment and logistics businesses continue to grow, we have seen robust leasing activity in our submarkets like Exit 8A," said Jason Grebin, president of Edison-based Heller. "We are thrilled to have secured a tenant of Williams-Sonoma's caliber for the whole building six months prior to completion."
Funding Awarded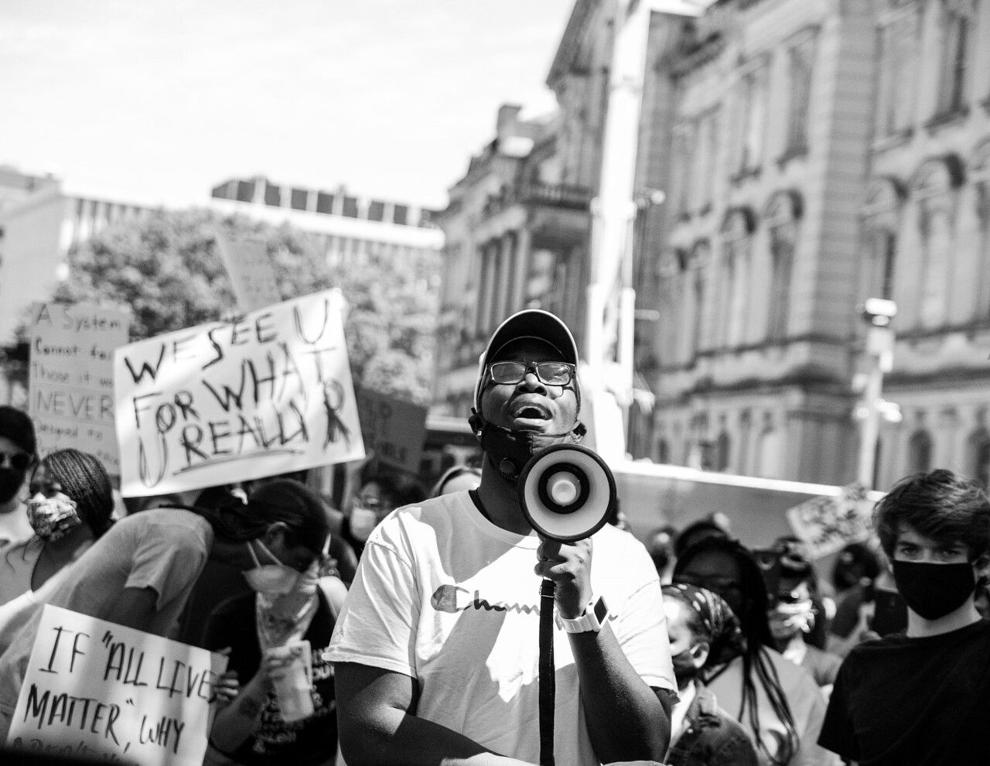 The I Am Trenton Community Foundation recently announced grant awards totaling $50,000 to grassroots community programs bringing together youth and local artists, telling important community stories, and acknowledging shared struggles through its citywide grant program.
The all-volunteer nonprofit raises funds for its citywide grants from individual donors and private funders, and has partnered with Isles since 2014 to administer grants in three Trenton neighborhoods as part of their respective revitalization plans, funded by the state's Neighborhood Revitalization Tax Credit (NRTC) Program.
"The past year was a time of turmoil leading to change in our country, our city and our community," said IAT board president Raj Manimaran. "We are proud to support Trenton residents working together to address inequity by engaging with our past to improve our future. These projects will make a lasting difference in our community."
The 2021 awards support efforts to celebrate and improve the city and advance social justice, particularly in the context of the ongoing pandemic.
Projects and programs that received grants include:
Adam Nawrot's "Trenton Makes" video series; Caitlin Fair's Council Cliff Notes; Chosen Inspiration Association's Chosen to Inspire, a self-esteem enrichment, suicide prevention program; G-MOMS-MCSAP's "Living Our Best Life," a picture book about ladies over 60; Garden State Agrihood Project's Capital City Farm Urban Youth Environmental Stewards; Habiyb Ali Shu'Aib's Time Is Still photography project;
Jeffrey Stewart's "American Summer," a documentary about the BLM/police brutality protests in Trenton; KinderSmile Foundation's new Community Oral Health Center; Mighty Writers together with Urban Promise Trenton's online programming for bilingual youth; Passage Theatre's new play about the history of Hedgepeth-Williams Middle School of the Arts;
Play Soccer Nonprofit International free Trenton Youth Soccer League afterschool and summer program; Todd Evans' poetry through windows; the Latin American Legal Defense and Education Fund; Trenton Animals Rock's Trenton Animals Rock Mural; Trenton Cycling Revolution's D&R Canal Trail Bike Fixing Station; Trenton Music Makers' Juneteenth Collaboration; and United Front youth-led youth empowerment initiatives.
To learn more about the I Am Trenton Community Foundation visit www.iamtrenton.org.
Deaths
Arthur M. Keefe Jr., 93, on April 7. He was retired from the state Department of Insurance.
John Vaccaro, 93, on April 4. With his brothers he owned and operated Clarskville Sod Farms and Indian Camp Poultry Farms. He also served on the New Jersey State Board of Agriculture as an advocate for farmers.
Elsie DelCarpio, 100, on April 3. She worked for McGraw Hill in Hightstown for 20 years and retired as a supervisor in the Export Subscription Agency Department.
Ann K. Beneduce, 102, on March 18. The longtime Princeton resident and editor of children's picture books was best known for her work on Eric Carle's "The Very Hungry Caterpillar." She also worked with area artist Gennady Spirin to adapt folk tales and plays for him to illustrate.
Gedddes W. Hanson, 86, on March 27. After earning his PhD at Princeton Theological Seminary he came the first African-American teacher there. In 1968 he helped organize the first "Conference of Black Seminarians," and he held various teaching and administrative roles at the seminary until his retirement in 2009.
James Michael Foley, 71, on April 9. He worked for the Montgomery Board of Education for 22 years.