Grants Awarded
The Burke Foundation, a Nassau Street-based grantmaking organization focused on improving the lives of children, has announced the awarding of strategic grants supporting the maternal and child health and early childhood development ecosystems.
Several Mercer County-area groups were among the recipients.
In collaboration with the New Jersey Department of Children and Families, the foundation is launching Family Connects in Mercer County, the first postnatal universal home-visiting pilot in the state.
Burke awarded $500,000 to Trenton Health Team to launch this evidence-based model for all parents who deliver at Capital Health, where most women in Trenton give birth. The pilot aims to serve about 1,900 families over three years and improve care coordination and health outcomes at a population level.
A grant of $200,500 went to the Philadelphia-based Reinvestment Fund and Trenton-based agency Child Care Connection to conduct a mapping analysis of supply and demand for child care in Mercer County. These activities will generate a deep understanding of the barriers to accessing and providing high-quality care for infants and toddlers along with actionable strategies to improve access to quality child care for families.
The Foundation for Educational Administration, based in Monroe Township, was awarded a $180,000 grant to develop and advance a new model for a healing-centered education system in New Jersey. FEA is working with a coalition of education and mental health organizations, public agencies, community members and funders to launch this pilot initiative in 25 New Jersey public schools in early 2021.
The Burke Foundation also granted $300,000 to the Boston-based Centering Healthcare Institute; $91,722 to Reach Out and Read New Jersey; $300,000 to Mount Sinai Parenting Center to create a Parent Video Series; and $200,000 to support Montclair State University's Center for Autism & Early Childhood.
The Burke Foundation, 90 Nassau Street, Fifth Floor, Princeton 08542. James Burke, president. www.burkefoundation.org.
Leases Signed
Matrix Development Group, which operates the Matrix Corporate Campus on Prospect Plains Road in Cranbury, announced two lease renewals at the complex.
Insurance company AmeriHealth signed for 35,061 square feet, and Nano-Ditech Corp., a manufacturer of rapid immuno-diagnostic products, signed for 15,450 square feet. Both leases were three-year extensions.
Matrix's 13-building, 345,000-square-foot campus has an occupancy rate of 88 percent.
New Grants to Support Clean Tech
The New Jersey Commission on Science, Innovation and Technology (CSIT) has launched a $750,000 Clean Tech Seed Grant Program for early stage, New Jersey-based clean technology companies.
Grants of up to $75,000 will be awarded to aid in accelerating the development and innovation of clean technologies. The program is a partnership with the state Board of Public Utilities and Economic Development Authority, with funds coming from the BPU's Clean Energy Program.
"New Jersey is ripe with young, innovative companies that have the potential to upend the current global clean technology marketplace," CSIT Chairman Gunjan Doshi said in a statement.
The program seeks to fund projects in areas including: chemicals/advance materials; energy distribution/storage; energy efficiency; energy generation; green buildings; transportation; waste processing; and water and agriculture.
Applications will be accepted beginning Monday, February 8. The program will accept a maximum of 50 applications through April 5.
For more information or to apply visit www.njeda.com/about/Public-Information/CSIT.
Management Moves
The New Jersey Hospital Association announced two additions to its senior leadership team: chief operating officer Raymond Brandes and chief financial officer Christopher Bailey.
Brandes was most recently vice president of public affairs, population health, and strategic planning at University Hospital in Newark. He was previously deputy chief of staff under Governor Chris Christie. He earned bachelor's and law degrees from Rutgers University.
At NJHA Brandes fills a newly created role in which he will oversee the association's daily operations, including responsibility for administration, communications, facilities, IT, and NJHA Healthcare Business Solutions.
"It is an honor to be a part of this important organization, especially at this critical time as we focus on the road back from COVID-19," Brandes said in a statement. "I look forward to providing the high level of service that our members expect from NJHA, and working to improve the health of all New Jersey citizens."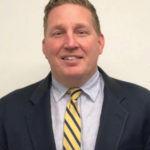 Bailey was most recently assistant vice president of the Rutgers Financial Management unit at RWJBarnabas Health. He also served as assistant vice president of financial planning and budgeting at Rutgers University. He previously served in the New Jersey Department of Human Services, first as the chief financial officer, and then in the dual role of chief financial officer and chief operating officer.
Bailey graduated from LaSalle University with a bachelor's in finance and earned a master of public administration degree from the University of Pennsylvania. He replaced CFO Dave Lavins, who retired in December.
New Jersey Hospital Association (NJHA), 760 Alexander Road, Box 1, Princeton 08543. 609-275-4000. Cathleen Bennett, president & CEO. www.njha.com.
CytoSorbents Corporation has named David D. Cox as vice president – global regulatory affairs. The Monmouth Junction-based company is the creator of CytoSorb, a blood purification technology that treats deadly inflammation in critically ill and cardiac surgery patients.
Cox was most recently vice president of regulatory affairs for tissue and regenerative technologies at Integra LifeSciences Corporation in Plainsboro. He previously worked in regulatory affairs for several medial device manufacturers.
He earned his bachelor's in chemistry from Bethel College, an MBA from Carnegie Mellon University, and a PhD in bio-inorganic chemistry from the University of Minnesota.
CytoSorbents Inc. (CTSO), 7 Deer Park Drive, Suite K, Monmouth Junction 08852. 732-329-8885. Phillip Chan, CEO. www.cytosorbents.com.
Merger
Trenton-based marketing agency EFK Group has merged with Newark-based Winning Strategies. The combined company will be known as EFK group and maintain offices in Trenton and Newark.
EFK Group CEO Eleanor Kubacki will lead the new company, and Karen Geisel, who has extensive leadership experience with PR firms in New Jersey, will join as managing partner for public relations. Jim McQueeny, the founder and chairman of Winning Strategies, will serve as a senior adviser.
"There is tremendous growth potential for EFK now that we have joined forces with Winning Strategies," Kubacki said in a statement. "It allows our growing firm to be even more competitive when it comes to winning national clients. The synergies between both organizations were strong, and following an extended period of successful collaboration, the merger made sense as a logical next step."
EFK Group, 1027 South Clinton Avenue, Trenton 08611. 609-393-5838. Eleanor Kubacki, founder and chief executive officer. www.efkgroup.com.
Special Appointment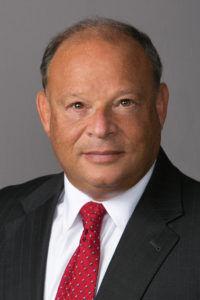 Michael Kahme, managing partner of the Roszel Road-based law firm Hill Wallack LLP, has been installed as president-elect of the Mercer County Bar Association for a one-year term. The Hamilton-based professional group serves as a resource for its members and aims to educate the public on legal matters.
Kahme has been active in the Mercer County Bar Association since 1985 and has previously served as trustee, secretary, treasurer, and vice president. He is a member of Hill Wallack's creditors' rights/bankruptcy and corporate law practice groups. He earned his law degree at the University of Miami Law School.
"I take great pleasure in continuing my service to the Mercer County Bar Association," Kahme said in a statement. "More than ever, in the present circumstances, our members are immense resources for one another in determining how to address some of the challenges that our clients, and we as professionals are facing."
Hill Wallack LLP, 21 Roszel Road, Princeton 08540. 609-924-0808. Michael Kahme, managing partner. www.hillwallack.com.
Mercer County Bar Association, 1245 Whitehorse-Mercerville Road, Whitehorse Executive Center, Suite 420, Mercerville 08619. 609-585-6200. Samantha Iraca, executive director. www.mercerbar.com.
Deaths
Walter G. Bittner, 90, on January 21. He worked for Johnson Controls and was a past president of the Trenton Engineers Club.
Charles A. Commini, 95, on January 21. He ran Commini's Italian Restaurant in Trenton with his brother for more than 50 years.
Barbara Doriety, 82, on January 22. She was a receptionist at Helene Fuld Hospital in Trenton for 25 years.
Maureen Anne Sullivan, 82, on December 13, 2020. She worked at Carnegie Center-based Pharmanet for more than 14 years.
Francis Richard McDonald, 70, on January 15. He was president and owner of McDonald Construction Corporation in Cranbury.
Jeffrey Lionel Gossman, 91, on January 11. He was a professor of romance languages and literatures, emeritus, at Princeton University.