OSHA Woes at Robbinsville Facility
A Robbinsville manufacturing facility is facing more than $368,000 in penalties from the Occupational Safety and Health Administration (OSHA) following the death of a contractor working there in 2021.
CJ TMI Manufacturing America LLC, which manufactures frozen food products including dumplings, wontons, and noodles for the Twin Marquis and Chef One brands, was the subject of a Department of Labor investigation after a contractor fell 11 feet from a scissor lift being used to replace a freezer drain in December, 2021.
The company was issued citations for 36 violations and faces a proposed $368,513 in penalties. Safety issues OSHA uncovered included risk of amputations and lacerations from unguarded or inadequately guarded machinery; explosion hazards from accumulations of combustible flour dust; confined space hazards; hexavalent chromium hazards during welding operations; chemical burns from caustic chemicals due to inaccessible decontamination showers and eyewash stations; being struck by forklifts operated by untrained employees; and numerous electric shock hazards.
The company, which was placed in OSHA's Severe Violator Enforcement Program, has 15 days to comply with or contest the citations.
PDS Names New Head of School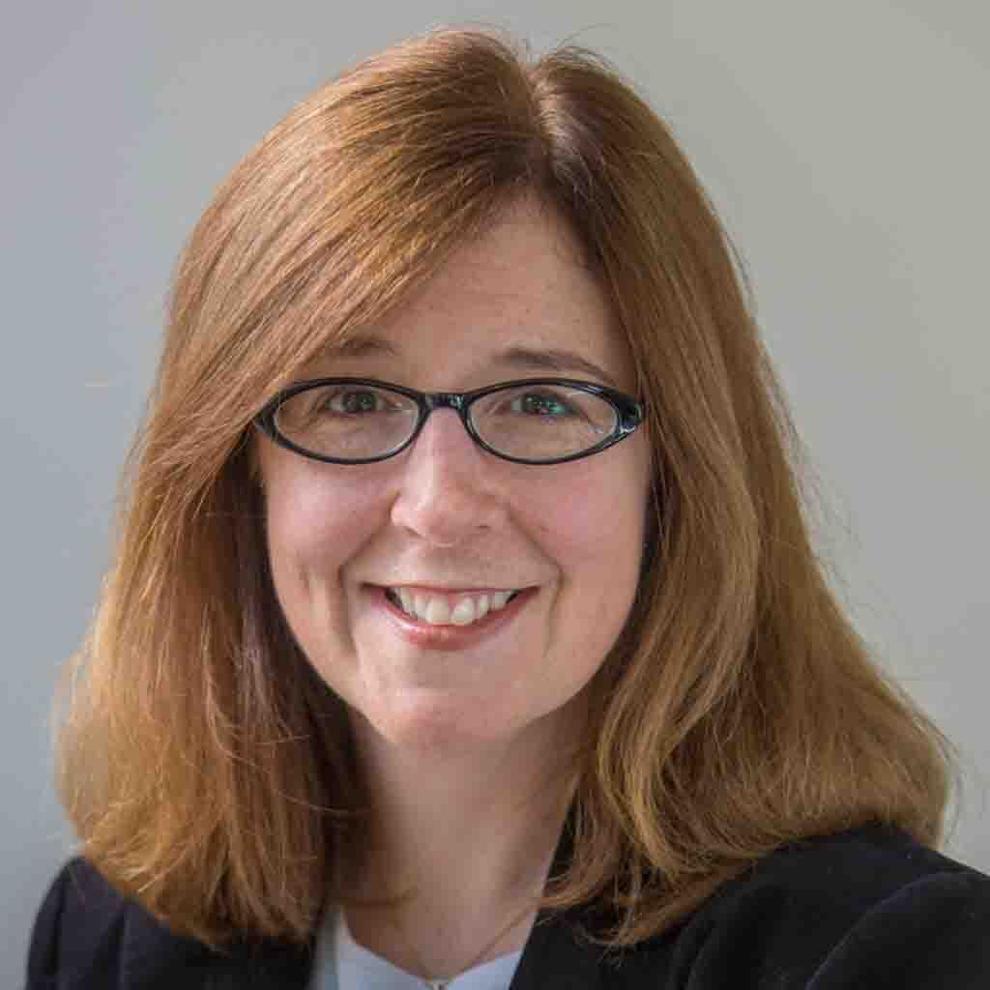 Princeton Day School, an independent day school serving nearly 1,000 students from pre-Kindergarten through grade 12, has named Kelley Nicholson-Flynn the next head of school. She succeeds Paul J. Stellato, who announced he will step down at the end of the 2022-'23 academic year after 15 years in the role.
Nicholson-Flynn, pictured at right, is currently assistant head of school for operations at Riverdale Country School, a pre-K through grade 12 independent school in the Bronx. She assumed this position in 2020 after serving for eight years as head of upper school at Riverdale. Previously, she taught at the Lawrenceville School, where she worked for 14 years.
She received her bachelor's degree in biology from Bucknell University and a master's degree in interdisciplinary science studies from Johns Hopkins University. Nicholson-Flynn earned her doctorate in a joint program in cell and developmental biology at Rutgers University and the University of Medicine and Dentistry of New Jersey.
She will join Princeton Day School on July 1, 2023.
"I could not be any more excited to join PDS beginning in 2023 and am grateful to the Board of Trustees who have put their faith in me," she said. "This school has remarkable academic, art and athletics programs that encourage young people to flourish, and a steadfast commitment to being a diverse and equitable community where everyone feels seen, heard and valued. I will look to build on these strengths and ensure that PDS strives for excellence in all that we do and will continue to be a place where all members of our community thrive."
Princeton Day School, 650 Great Road, Princeton 08540. 609-924-6700. Paul J. Stellato, head of school. www.pds.org.
Grants Available
In recognition of Juneteenth, The I Am Trenton Community Foundation this week launched a $50,000 citywide grant cycle supporting grassroots projects addressing equity, social justice, and resilience.
I Am Trenton is a volunteer-driven nonprofit in the City of Trenton focusing resources where they matter most — in local projects run by residents. Last year's Citywide grants supported programs bringing together youth and local artists, telling important community stories and acknowledging shared struggles. Since 2010, IAT has invested more than $350,000 in nearly 220 projects.
"Due, in part, to the effects of the pandemic, our community has faced heightened uncertainty and trauma," said IAT Board President Raj Manimaran. "This grant round seeks to empower Trentonians focused on advancing social justice initiatives, supporting health and wellness efforts, and promoting resilience overall."
Applicants for the 2022 Citywide Grants may request up to $5,000. Project activities should occur between September 2022 and September 2023. The deadline for applications is Friday, July 29. Awards will be announced in early September.
Applications are now available in both English and Spanish on the I Am Trenton website at www.iamtrenton.org/citywide. Applicants also have the option of submitting Project Details as a short essay or as a short video.
Evaluators will prioritize projects designed and led by Trenton residents, people of color, and individuals with lived experience of the issue the project is addressing. Applications will be accepted in the following categories:
• Equity and social justice: Initiatives that address an equity or social justice problem, organize those affected, challenge the causes, bring new awareness, and/or create pressure for change.
• Resiliency: Initiatives that enhance organizations or communities' ability to address trauma.
• Community Improvement: Projects that tackle a specific issue or challenge in the applicant's community.
Applicants are encouraged to attend one of three virtual pre-application workshops, providing additional information and an opportunity to ask questions. Register online. Sessions are offered • Tuesday, June 28, and Thursday, July 7, from 5:30 to 7 p.m., and Saturday, July 9, from 10 to 11:30 a.m.