D&R Greenway Announces Newly Preserved Land
D&R Greenway Land Trust has announced the permanent preservation of its 316th property since its 1989 founding, less than a half mile from where the land trust first purchased land for preservation.
This multigenerational half acre, made up of scenic woodland along Hopewell-Wertsville Road, is the second parcel of land preserved by the Marino family with D&R Greenway. Donated by the Marino siblings, preservation of this roadside woodland ensures continuation of the rural character of the area.
During its first decade, the Marino family was among the earliest preservationists with D&R Greenway. Their initial preserved property contributed to the core of the land trust's Sourlands Ecosystem Preserve that now protects over 3,000 acres within New Jersey's largest contiguous forest.
"This property had been owned for 100 years by three generations of Marinos. Many family memories are associated with the property," Gary Marino said in a statement. "We are so happy that the land will be preserved in its natural state by D&R Greenway for many generations to come."
This sparsely populated area known as the Sourlands includes parts of Somerset, Hunterdon, and Mercer counties. Groundwater recharge and healthy Sourlands streams that flow into the Delaware & Raritan Canal and the Millstone River protect drinking water for more than 1.2 million New Jerseyans. The new preserve, which D&R Greenway CEO & President Linda J. Mead refers to as "a piece of heaven," also connects to the Hunterdon Sourlands Preserve.
Among the fascinating aspects of this latest preservation success, says Mead, is that "The first property protected by D&R Greenway was also the very first acquisition in New Jersey completed with the new, at the time, NJ Green Acres nonprofit grant funds. This acquisition brings us full circle, occurring in the same year that we are celebrating the NJ Green Acres Program's 60th anniversary."
Management Moves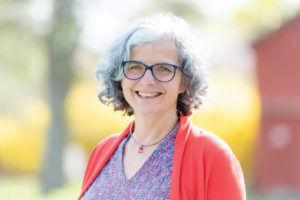 Waldorf School of Princeton, 1062 Cherry Hill Road, Princeton 08540. 609-466-1970. www.princetonwaldorf.org.
The Waldorf School of Princeton has appointed Zoe Brookes as its new school administrator. Brookes is charged with leading the implementation of the long-term vision for the school.
Brookes' business background includes an MBA from London Business School and experience as a consultant at Bain & Company and Deloitte & Touche in London. Many of the organizations she has worked with, including Outward Bound, Trenton Circus Squad, Destination Imagination, Young Audiences, and Fernbrook Farms, have held experiential learning at their center.
Her most recent leadership position was as founder and executive director of the Trenton Circus Squad, a circus-based youth achievement program that brings together young people of diverse backgrounds to build trust and support one another's achievements. Brookes also served as COO of Isles Inc, a multi-service community development organization in Trenton focused on helping families become self-sufficient.
"I believe wholeheartedly in the Waldorf approach to education, having seen the transformational effect on my own son, who attended through his middle school years; I look forward to bringing this precious experience to a growing number of children and families in the area," Brookes said in a statement.
Buildings Acquired
Global real estate company OrbVest has acquired 300A and 300B Princeton Hightstown Road in partnership with Wythe Medical Properties for $20 million. The two-building, 80,000-square-foot multitenant Class A medical office portfolio in East Windsor was purchased from the Linden-based Gordon Group.
"Princeton Hightstown complex is a great match for our portfolio, OrbVest CEO Martin Freeman said in a statement. "100 percent medical, with solid tenants and long leases in place, and a strategic location on the New Jersey Turnpike's Interchange 8 between New York City and Philadelphia."
OrbVest, which has offices in New York and Atlanta in addition to South Africa and the Seychelles, has more than $340 million of specialty medical real estate under management.
Deaths
Bertha Cook, 95, on May 27. She had a long career at Educational Testing Services.
Joseph John Servillo Jr., 77, on May 24. He was a career carpenter with Carpenters Local 254 and in retirement worked for Sodexo in the Robbinsville High School cafeteria.
Joan Bharucha, 79, on May 24. She taught nursing at the former Trenton State University and later studied computer programming and became an IT manager at Dow Jones & Company. She was also a longtime volunteer with the League of Women Voters, Planned Parenthood, West Windsor Library, and the West Windsor Senior Center.
Jane M. Davis, 80, on May 24. She worked in the finance and billing department at AAA for many years.
Maida L. Burke, 79, on May 21. Until retirement she was employed as a principal filing clerk for the state Department of Health.
David E. Oiler, 81, on May 24. He was retired from Bristol-Myers Squibb.