Institute Announces Energy Saving Partnership
The Institute for Advanced Study in Princeton has announced a partnership with energy solutions company Redaptive to reduce energy consumption on IAS's 800-acre campus while achieving $10.1 million in energy and infrastructure savings.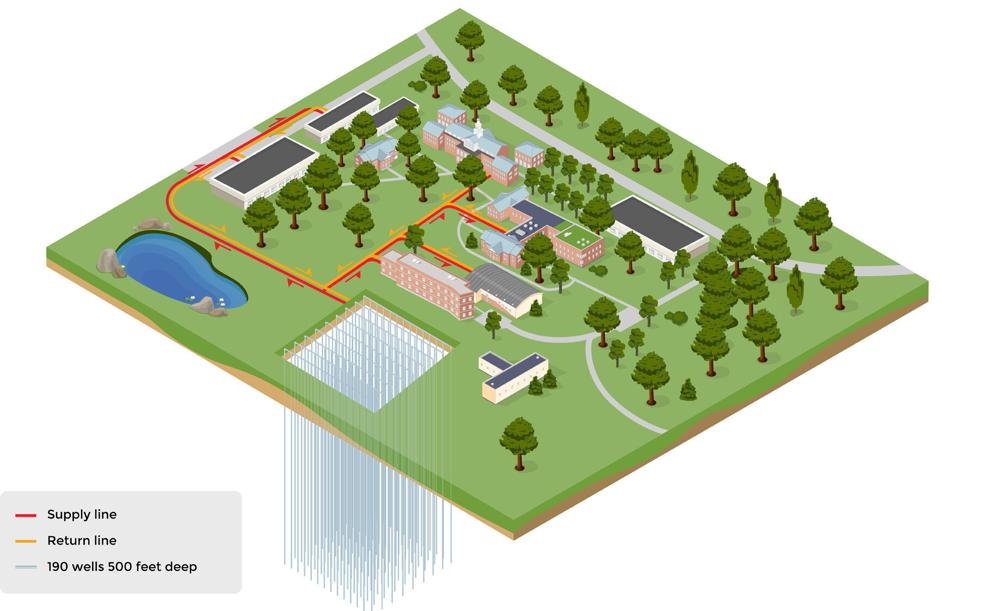 Through the partnership, Redaptive is installing a geothermal system and has installed LED lighting, a hot water recovery system, and variable-frequency drives (VFDs). The upgrades are expected to reduce the campus's annual energy use by 2.83 million kilowatt-hours (kWh) and 226,000 therms. That is equivalent to 3,200 metric tons of CO2 emissions or the greenhouse gas emissions from 696 passenger vehicles or the energy use of 385 homes.
"We're proud to help set the national pace for educational institutions seeking to eliminate their carbon footprint and create sustainable energy systems," said IAS chief operating officer Janine M. Purcaro. "The Redaptive team has been an exceptional partner, maintaining flexibility and working to achieve our goals with the resources available to us. Redaptive's Energy-as-a-Service program makes it possible for us to have a large-scale positive impact on the environment within our chosen financial resources."
"Educational and research institutions face an enormous opportunity to reduce their carbon footprint and create sustainable, cost-saving infrastructure through efficiency upgrades and integration of renewable energy," said Arvin Vohra, CEO of Redaptive. "Our partnership with the Institute marks the first net-neutral oriented project in Redaptive's portfolio. It is a major step forward for our green technology work and aligns with our long-term mission to change how buildings consume resources."
Redaptive provides fully funded portfolio-scale energy upgrades leveraging data and generating turnkey building savings for enterprise customers. The company's flexible capital solutions and contracting structures help customers with distributed real estate portfolios and large single sites overcome financial and logistical barriers for energy savings. Redaptive helps universities, Fortune 500 companies, and other customers reduce costs and reach carbon-reduction targets, all while maintaining optimal building asset performance.
Institute for Advanced Study, 1 Einstein Drive, Princeton 08540. 609-734-8000. Robbert Dijkgraaf, director. www.ias.edu.
Leases Signed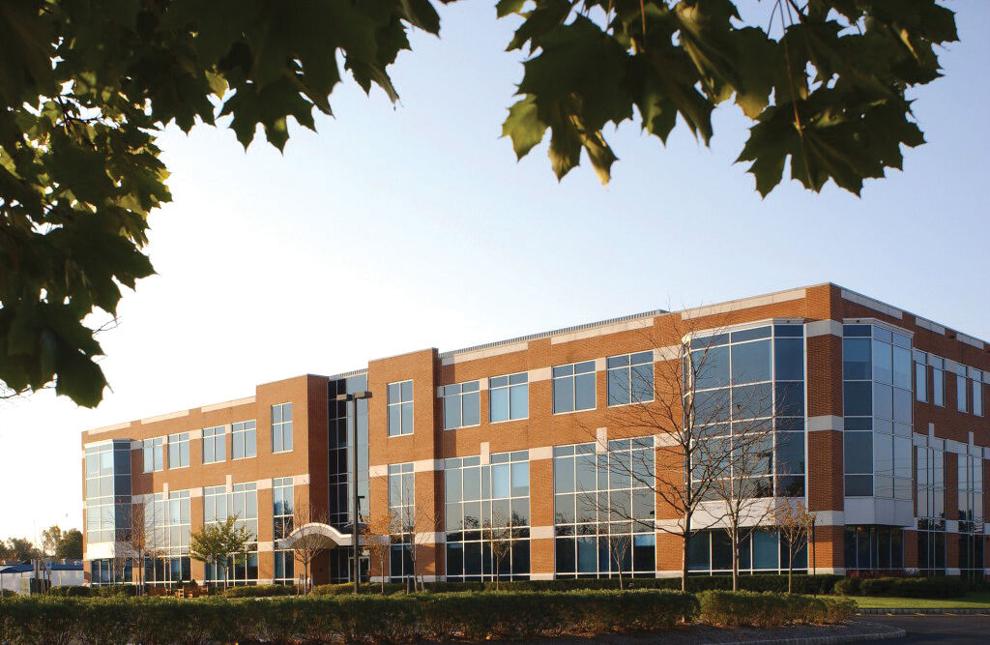 Three new leases have been signed at 731 Alexander Road, part of the Princeton Plaza office complex in West Windsor, according to Hamilton-based commercial real estate firm NAI Fennelly.
NAI Fennelly president Jerry Fennelly represented Princeton Plaza's owner, Nexus Properties, in the negotiation of leases totaling 9,550 square feet of office space.
NAI Fennelly's Jerry Fennelly, SIOR represented Princeton Plaza's owner, Nexus Properties, in the transactions. LS Solutions, a staffing and technology solutions firm serving the finance, life science, and healthcare industries, signed for 4,100 square feet. LS Solutions was previously located at 12 Roszel Road in West Windsor.
Techfields Pharma, a clinical stage pharmaceutical company that develops medicines for inflammatory diseases, autoimmune diseases, cardiovascular diseases, metabolic diseases, depression, and aging-related diseases, signed for 2,850 square feet. The firm is relocating from 700 Alexander Park.
Princeton Lifestyle Medicine signed for 2,600 square feet. The primary care practice consists of three physicians who are board certified in lifestyle medicine, which promotes healthy lifestyles to prevent and treat diseases.
Princeton Plaza is a four-building, 175,000-square-foot office, medical, technology complex located just off Route 1 .
"Princeton's commercial real estate market is continuing to experience a high level of both national and international interest and activity," Fennelly said in a statement. "These transactions underscore the continued demand for quality office and medical space in one of New Jersey's strongest economic markets. Such strong leasing activity is not only reflective of the strength of the market but also our consistent ability to match spaces with tenants' needs."
LS Solutions, 731 Alexander Road, Suite 101, Princeton 08540. 609-580-1346. www.ls-sol.com.
Techfields Pharma, 731 Alexander Road, Princeton 08540. Chongxi Yu, founder and CEO. www.tfpharma.com.
Princeton Lifestyle Medicine, 731 Alexander Road, Suite 200, Princeton 08540. 609-655-3800. Drs. Barbara A. Brown, Lynne B. Kossow, and Francis E. Rehor. www.princetonlifestylemedicine.com.
NAI Fennelly, 200A Whitehead Road, #222, Hamilton 08619. 609-520-0061. Gerard J. Fennelly, president. www.fennelly.com.
Deaths
Dorothy M. Schroeder Tramontana, 91, on October 23. She worked for the state Department of Labor and Industry for 27 years.
June M. Yesensky, 86, on October 20. She worked as a receptionist at Hamilton-based machine manufacturing company Delaval until her retirement.
Pauline H. Darbee, 95, on October 16. After working as a medical technologist for several hospitals, she spent 25 years with the state Department of Health, retiring at age 88.
Terri A. Gephart-Fennimore, 64, on October 13. She worked at Quaker Bridge Animal Hospital as a vet tech.
Dorothy M. Lewis, 88, on October 14. She retired as bank manager for Princeton Bank & Trust.
Lorraine Zsolway, 89, on October 18. She worked for the state Department of Treasury for 25 years.
Steve DiGregorio, 60. He coached football for 13 seasons at Princeton University and was known for his efforts to raise funds and awareness to fight Ataxia-Telangiectasia, a rare disease that afflicts one of his three sons.