Management Moves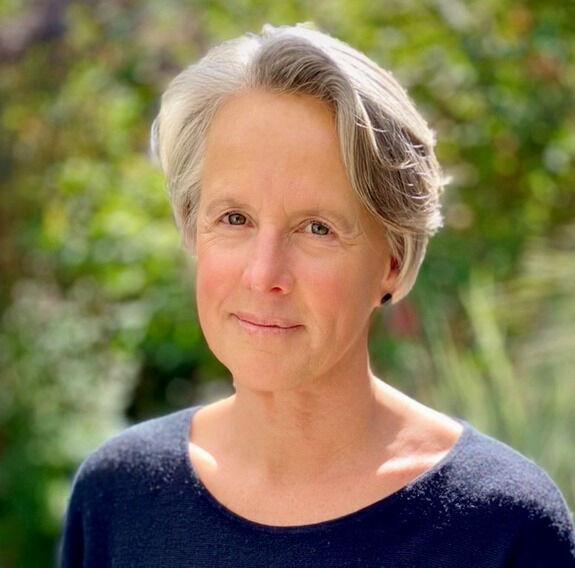 Wendy L. Brown, one of the preeminent political theorists of her generation, has joined the Institute for Advanced Study in Princeton as the UPS Foundation Professor in the School of Social Science. Brown's insights into neoliberalism, authoritarianism, feminism, sovereignty, progress, and tolerance, among other signature concepts, have revolutionized understandings of democracy and the modern powers that challenge it. Brown was previously the chair of political science at the University of California, Berkeley. Her appointment to the IAS faculty was effective July 1.
"An architect of ideas with an exceptional range of interests, Wendy is a wonderful addition to the IAS Faculty," IAS director Robbert Dijkgraaf said. "Her research transcends disciplinary boundaries and has advanced the fields of law, politics, economics, and history, among many others, but most of all provides new frameworks for understanding the wide-ranging complexities of society."
"I have long admired the Institute's commitment to forthrightly interpretive and interdisciplinary social science, a commitment as rare as it is important," stated Brown. "I am delighted to be joining splendid colleagues to develop this commitment in rich new directions."
Brown's scholarship draws upon the history of political theory, 19th and 20th century Continental theory, critical theory, and theories of contemporary capitalism. She is best known for intertwining the insights of Marx, Nietzsche, Weber, Freud, Frankfurt School theorists, and contemporary Continental philosophers such as Foucault to critically interrogate formations of power, political identity, citizenship, and political subjectivity in contemporary liberal democracies.
Brown has written eight books — translated into more than 20 languages — co-authored or edited four more, and penned numerous essays and articles for scholarly publications. Brown received her PhD in political philosophy from Princeton University in 1983. Prior to joining IAS, she served on the faculties of the University of California, Berkeley, UC Santa Cruz, and Williams College.
Institute for Advanced Study, 1 Einstein Drive, Princeton 08540. 609-734-8000. Robbert Dijkgraaf, director. www.ias.edu.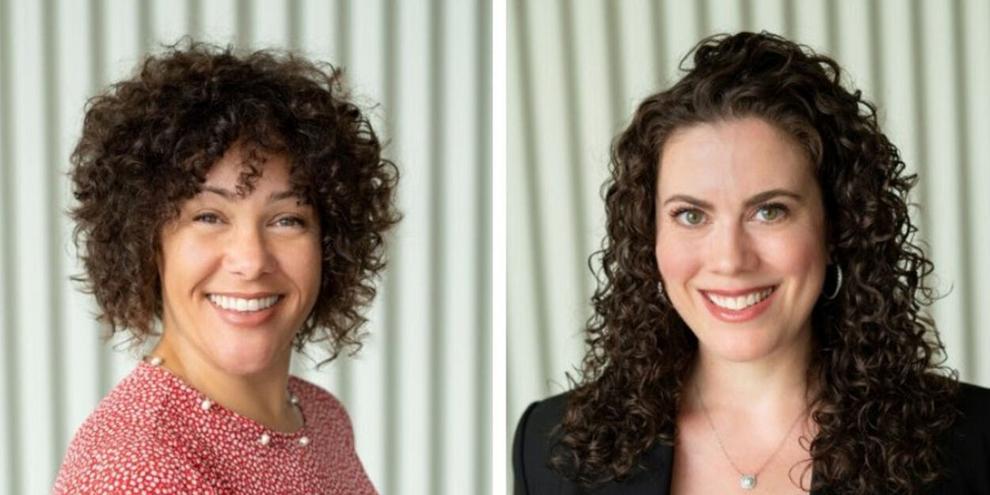 Grounds For Sculpture has appointed Kathleen Greene to the newly created position of chief audience officer (CAO) and Marissa Reibstein to chief development officer (CDO), strengthening its senior leadership team as the nonprofit builds on its mission to facilitate meaningful and accessible encounters with art and nature; support the work of leading contemporary sculptors; and serve as a vital hub for diverse communities within the tri-state region and beyond.
Greene began her role with GFS on July 12 and Reibstein started on March 1.
"Kathleen and Marissa bring decades of experience in innovative audience building through program creation, curatorial, and development work to Grounds For Sculpture, enhancing our ability to create impactful and equitable experiences for our visitors," said Gary Garrido Schneider, executive director of Grounds For Sculpture. "As we build on the strong foundation created by our founder and approach our 30-year anniversary in 2022, we are solidifying our standing as an independent organization with the addition of these two experienced leaders."
As CAO — a new role designed to build audience diversity and engagement — Greene will be responsible for leading the curatorial, educational, and marketing teams in the development of innovative, cross-disciplinary, and audience-centric exhibitions and programs that forge meaningful connections between visitors and living artists and creators, as well as art and horticulture. Greene was most recently the curator of public programs at the Barnes Foundation in Philadelphia.
As CDO, Reibstein is responsible for overseeing all functions of fundraising, including individual major and principal gifts, corporate and foundation giving, planned gifts, annual fund and membership programs, and special fundraising events. Prior to joining Grounds For Sculpture, Reibstein was the director of development, board engagement, and special events for the 92nd Street Y in New York City.
Grounds For Sculpture, 80 Sculptors Way, Hamilton 08619. Gary Garrido Schneider, executive director. 609-586-0616 www.groundsforsculpture.org.
Princeton Community Television (PCTV), a provider of public television programing in Central New Jersey, has announced the appointment of Deborah J. Frazier to its board of trustees.
Frazier, a wealth management advisor at Hightower Advisor Services, previously worked for Merrill Lynch, Morgan Stanley, and RBG Capital. She is also the past executive director of the National Junior Tennis & Learning of Trenton. She previously hosted "Managing your Wealth," a weekly financial show at the station.
She holds a bachelor's degree from Indiana University and an MBA from Columbia.
"Having Deborah on our board continues our goal to diversify the station across all of Mercer County and Central New Jersey," said Jim Parker, chairman of the PCTV board. "We are thrilled that she will be working with PCTV once again."
Princeton Community Television, 1 Monument Drive, Princeton 08540. 609-252-1963. George McCullough, program manager. www.princetontv.org.
Deaths
Paul J. Sollami, 90, on July 15. An attorney, he practiced in the Trenton area and served as an administrative law judge. He also spent 21 years as a Mercer County Freeholder, during which time he voted in favor of constructing the county ice rink and airport in addition to other infrastructure projects.
Edward Fulton Mosner Jr., 68, on June 17. He founded Rensom Advanced Electronic Systems, a fire protection services company, in 1989, and served as its president.
John Zielinski, 56, on July 16. He was a driver for Access Link, NJ Transit's ADA paratransit program.
Joseph R. Budd, 87, on July 13. He worked for U.S. Steel and retired from the Mercer County Division of Buildings & Grounds after 30 years.
Patrick Lawson, 74, on July 12. He worked as a pre-press manager for the Trenton Times for 44 years.
Carol Ann Ahr, 72, on July 10. She worked as a police officer with the Trenton Police Department and retired from the department as communications supervisor.
Mary K. Halasz, 82, on July 16. She worked for the state Department of Criminal Justice for 25 years.
Cheryldean G. Gallagher, 71, on December 12, 2020. She was a partner with the title insurance company General Abstract for more than 40 years.