Management Moves
Hamilton Jewelers, 92 Nassau Street, Princeton 08542. 609-683-4200. Hank Siegel, president and CEO. www.hamiltonjewelers.com.
Hamilton Jewelers, the family-owned Nassau Street store with additional locations in Palm Beach, Florida, has promoted several executives. Vice president of merchandising Anne Russell has been promoted to executive vice president of branding and merchandising, with oversight responsibilities for brand relations, proprietary collection, and website. Russell has been with Hamilton since 2008.
Additionally, Donna Bouchard, vice president of advertising and community relations, has been promoted to senior vice president, specialty business, where she will run Hamilton's insignia and special gifts businesses. Bouchard first joined Hamilton in 2001.
Penn Medicine Princeton Health, 1 Plainsboro Road, Plainsboro 08536. 609-853-7000. Barry Rabner, president and CEO. www.princetonhcs.org.
Penn Medicine Princeton Health has appointed Greg Evans as its first director of sustainability.
Evans, who was first hired in the summer of 2020 to analyze past sustainability initiatives at the hospital and develop future strategies, has more than 30 years of experience in environmental, healthcare, and construction management consulting.
Sustainability focuses going forward will include reducing energy and water usage and waste production; procurement and disposal of supplies; electric vehicle charging stations, and more.
Evans holds a master of public administration degree from the University of Pennsylvania and a certificate in corporate sustainability from New York University's Stern Center for Sustainable Business.
New Jersey Advocates for Aging Well, 145 West Hanover Street, Trenton 08618. 609-421-0206. Melissa Chalker, executive director. www.njaaw.org.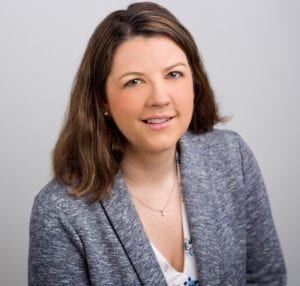 Melissa Chalker, who has served as executive director of New Jersey Advocates for Aging Well for the past 12 years, is departing her post at the end of February, the nonprofit announced last week.
"While we are saddened to see Melissa go after 12 stellar years at NJAAW, formerly NJ Foundation for Aging, we are thrilled and supportive of the new opportunity that has presented itself to her," board chairman Steve Leone said in a statement. "Melissa will be leaving to pursue a position in NJ State Government which aligns with her expertise in, and deep passion for, issues affecting older adults in our state."
The advocacy group, formerly known as the New Jersey Foundation for Aging, has begun the search for a new director.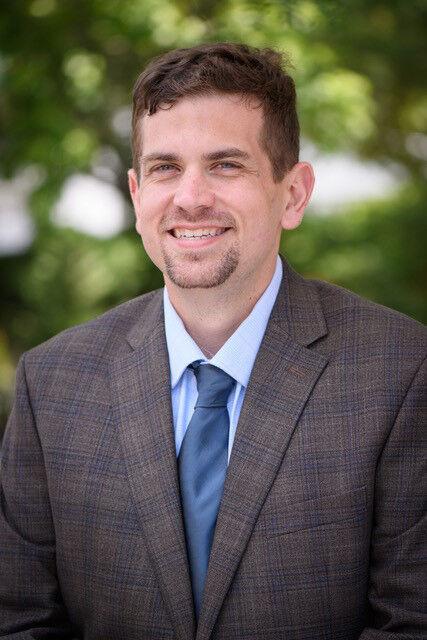 NJAAW also recently announced the appointment of elder care attorney Carl Archer to its board of trustees. Archer, who earned his undergraduate and law degrees at Rutgers, is the principal at Archer Law Office LLC in Hamilton.
"I have spent my entire career as an advocate for the aging community, and I have gained an appreciation for NJAAW's work and dedication to seniors, whether they are aging in place in the community or a care setting," Archer said in a statement. "I have seen NJAAW's commitment to the aging population in a number of really creative ways, and I want to find ways to contribute to its mission, both in the community and a facility setting."
Crosstown Moves
AKRF, 722 Executive Drive, Princeton 08540. 609-831-4990. Jeffrey Entin, principal and senior vice president. www.akrf.com.
Consulting firm AKRS has opened an office in Montgomery Commons. The firm's Princeton office was previously located on Alexander Road. The lease was negotiated by Branchburg-based Larken Associates.
AKRF, founded in 1981, specializes in environmental, planning, and engineering services. It has additional locations in Mount Laurel as well as Virginia, Maryland, Pennsylvania, New York, and Connecticut.
Merger
InsiderScore, 100 Thanet Circle #300, Princeton 08540. 866-400-9595. Rusty Szurek, founder and CEO. www.insiderscore.com.
InsiderScore, a Princeton-based provider and data and analytics related to stock market activity and SEC filings, has merged with MackeyRMS, a software-as-a-service provider based in Boston that offers a research management platform for investment managers.
InsiderScore was launched in Princeton in 2004 as a spinoff of Indie Research, which published newsletters targeting specific types of stocks or categories of investors. InsiderScore grew from a proprietary algorithm that processes information related to insider trading activity into a database that could be sold to institutional investors. In 2018 InsiderScore introduced the InFilings software platform for analyzing SEC filing information. The company has additional locations in Seattle and Boston.
"We are excited about the natural synergies our teams and offerings already have, and the added value our combined company will deliver to the investment management community," Rusty Szurek, founder and CEO of InsiderScore, said in a statement. "Our combined company will have greater technical resources, deeper domain expertise, broader capabilities, and better positioning to drive product innovation."
Financial terms of the deal were not disclosed.
Deaths
Nelson Cheng, 67, on February 10. He was the past part-owner and head chef of Banzai Restaurant on Quakerbridge Road, and later the owner of the Carvel Ice Cream store in Yardville.
Alice Kent, 79, on January 15. She was the general manager at Nelson Glass Company in Princeton for 55 years before retiring in 2019.
Joseph Raymond Doolittle, 85, on February 10. He worked for 44 years for APW/McLean of Robbinsville.
Lawrence D. Guest Jr., 71, on February 8. He worked for 32 years with the state Office of Information Technology.
Samuel Cortina, 95, on February 6. He was a teacher, principal, and assistant superintendent in the Trenton schools for more than 40 years.
Nancy Anita Kriegner, 69, on February 1. In addition to working for the family travel agency, Pennington-based Kriegner Travel Services, she worked for the Watershed Institute and the Institute for Advanced Study.
John Nebesney, 79, on February 1. The Princeton resident was an artist and director of Pharos Studios.