MSNJ Elects New President
Medical Society of New Jersey, 2 Princess Road, Lawrenceville 08648. 609-896-1766. Larry Downs, CEO. www.msnj.org.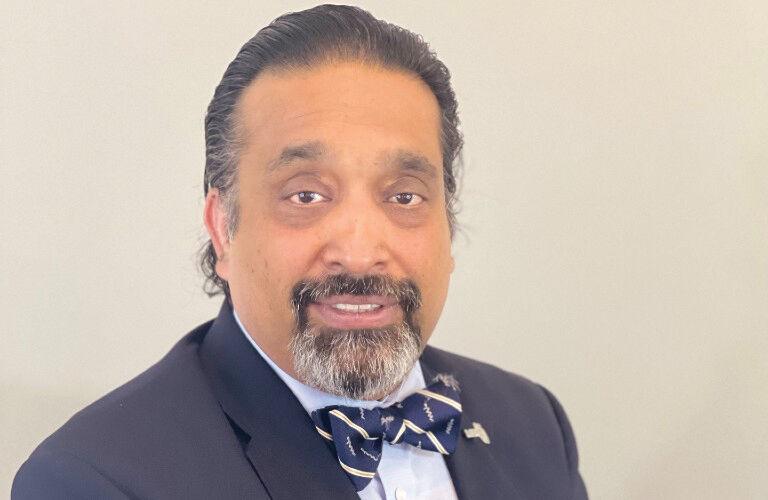 The Medical Society of New Jersey — a nonprofit founded in 1766 that advocates for the rights of patients and physicians —has elected Dr. Kennedy Ganti as its 229th president. Ganti, a member of the Medical Society of New Jersey since 2010 — takes over for Philip E. Kline, MD.
"Now, more than ever, MSNJ must continue to be a strong voice for our physician members," MSNJ CEO Larry Downs said in a statement. "As we move forward from the pandemic, we must continue to advocate for physicians and patients alike and help shape the future of New Jersey's ever-changing healthcare landscape. With his innate leadership skills and passionate advocacy, Dr. Ganti is a perfect candidate to lead our organization."
In a statement, Ganti shared his vision for his one-year term:
"MSNJ is poised to lead the Garden State in developing a 'new normal' when it comes to our state's healthcare landscape. Working collaboratively with other physicians, legislators, insurance providers, medical professionals and hospital systems, we must continue to lead the way for improved access to information for physicians through interoperable solutions like OneHealth New Jersey and push for increased funding and better access to behavioral health, maternal health and other specialties in need of support.
"We have battled the COVID-19 virus together. But now, it is time for us to rise out of the pandemic — together."
Ganti, a Chesterfield resident, earned his medical degree from Robert Wood Johnson Medical School in New Brunswick. He is board certified in family medicine and clinical informatics. He works as a primary care physician in Willingboro, focusing on patients with special needs.
He is also president-elect of New Jersey HIMSS (New Jersey chapter of the Health Information Management Systems Society) and is the chair of the advisory committee for OneHealth New Jersey. He has previously served as president of the Burlington County Medical Society and inaugural chair of the New Jersey Health IT Commission.
Amaney Jamal Appointed Dean of Princeton's SPIA
Princeton University School of Public and International Affairs, Robertson Hall, Washington Road, Princeton 08544. spia.princeton.edu.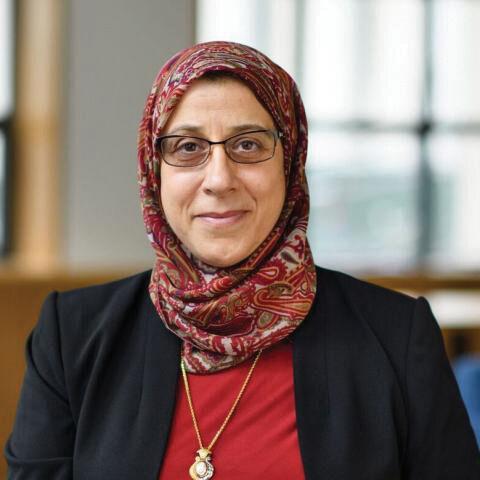 Princeton University's School of Public and International Affairs (SPIA) has named Amaney Jamal as its next dean, effective September 1.
Jamal succeeds former dean Cecilia Rouse, who is now chair of the White House Council of Economic Advisors.
Jamal is a professor of politics and director of the Mamdouha S. Bobst Center for Peace and Justice. Her work focuses on focuses on the Middle East and North Africa, political development and democratization, inequality and economic segregation, Muslim immigration in the United States and Europe, and issues related to gender, race, religion and class.
Prior to joining the Princeton faculty in 2003, she was an assistant professor at Columbia University. The child of Palestinian immigrants, Jamal earned her undergraduate degree at UCLA and her PhD in political science from the University of Michigan.
"As dean, I will dedicate my efforts to preserve SPIA's solid and impressive record in attracting and retaining the world's finest faculty," Jamal said in a statement. "Academic excellence is a core pillar of the school and I will ensure its reinforcement and strengthening during my tenure," she said. "I will also focus my efforts on three primary goals: diversification, internationalization and the augmentation of the school's policy‐making training."
"Amaney Jamal is a brilliant political scientist, a superb University citizen and a leader respected by her peers," university president Christopher L. Eisgruber said in a statement. "As the director of the Bobst Center for Peace and Justice and throughout her distinguished career, she has produced and supported high quality scholarship that tackles pressing issues in public and international affairs from a variety of perspectives. I am delighted that she has agreed to be our next dean of the Princeton School of Public and International Affairs."
No Changes for TESU Tuition
Tuition rates and fees for students at Thomas Edison State University (TESU) in Trenton will remain unchanged. The TESU Board of Trustees approved the decision at its June 11 regularly scheduled meeting.
The move keeps in place a 10 percent rate reduction that was enacted last year for full-time New Jersey state students. As the country begins to emerge from the pandemic, TESU stands ready to support the educational needs of adult learners. The university, a leader in online education, is preparing to enter its 50th year of providing flexible, high-quality, collegiate learning and assessment opportunities.
"We are proud to hold off any rate increase," TESU president Merodie A. Hancock said in a statement. "Throughout the nation, adult students have lost jobs, been furloughed, and taken on other caretaker responsibilities. Meanwhile the educational demands for career success continue to grow. As we begin to get back to normal, TESU is here for our students and continues to make sure our degrees are affordable and relevant in today's rapidly changing environment."
The Thomas Edison State University Board of Trustees approved a full-time rate of $3,579 for in-state undergraduate students. Tuition will remain unchanged for New Jersey students who take 8 or fewer credits at $399 per credit. Out-of-state full- and part-time student rates remain unchanged as do the rates for nursing, master's, and doctoral degree programs.
Deaths
Robert Hollander, 87, on April 20. He was professor emeritus of European literature and French and Italian, and a renowned scholar of Dante at Princeton University. A member of the faculty since 1962, he was best known for his seminar on Dante, which he taught for 35 years. He also wrote or translated 25 books and worked with his wife, the late poet Jean Hollander, on an acclaimed translation of "The Divine Comedy."
Charles Lawrence Ross, 82, on June 12. He played for the Trenton Colonials of the Eastern Basketball Alliance and had a long career as a coach, teacher, and guidance counselor at Hamilton High School West.
Maurice Peter Rossi, 85, on June 10. A Navy veteran, he worked in marketing for New Jersey National Bank, and served as an adjunct faculty member of Mercer County Community College, president/owner of Miramar Productions, and mayoral aide to the late former Hamilton mayor Jack Rafferty.
Arthur V. Danser, 91, on June 6. The lifelong Cranbury resident was a potato, corn, and soybean farmer who was involved with the New Jersey White Potato Council, the NJ State Potato Association, and the Board of Governors of the Rutgers Ag School.
Victor F. Russo, 90, on June 10. He directed the Boys Club of Trenton and later spent 45 years as a salesman for Griffith Electric, Franklin Electric, American Electric, and others.
Gregory P. Britton, 68, on June 9. He retired from the Mercer County Department of Correction after 25 years of service.
Catherine Mascio Candelori, 82, on June 9. She worked for the state of New Jersey for 25 years, retiring from the Office of Administrative Law. In retirement she worked as a legal secretary at the Trenton law firm of Donini and Ramsey.
Richard McCullic Sr., 81, on June 8. He worked as a heavy equipment operator for the state Department of Transportation.
Raymond F. Parker, 68, on June 7. He retired from the Garden State Youth Correction Facility, where he was an autobody vocational instructor.
Shawn M. Scaccetti, 61, on May 5. She worked for the Mercer County Board of Social Services for more than 35 years, retiring as a supervisor.