MCCC Partnership Helps Students Earn College Credits
Mercer County Community College (MCCC) has announced that it has been selected by the State of New Jersey Office of the Secretary of Higher Education (OSHE) and Modern States Education Alliance to participate in a pilot partnership to provide students with the opportunity to earn free college credit for demonstrating college-level mastery.
The partnership with Modern States furthers the goals outlined in the State Plan for Higher Education by offering students college preparation and the ability to earn free college credit.
"Mercer County Community College is delighted to join New Jersey OSHE, Modern States, Thomas Edison State University, and Centenary University in an innovative partnership to provide high-quality options supporting degree completion. Specifically, this partnership will allow eligible students to earn college credits through high-quality preparation and standardized College Level Examination Program examinations free of charge. It is an additional pathway to college completion without the cost barrier," MCCC president Jianping Wang said in a statement.
Modern States is a nonprofit organization that provides high-quality courses and other learning materials to individuals free of charge, with the goal of the program being "Freshman Year for Free."
Students are able to take courses at their own pace, and once they have successfully completed a course Modern States provides a voucher to take CLEP exams for free. CLEP exams are offered by the college board and normally cost $89.
For more information, visit www.mccc.edu.
NRG CEO Joins Chipotle Board
Mauricio Gutierrez, the Princeton-based president and CEO of NRG Energy in Carnegie Center, has been named to the board of directors of Chipotle.
The American fast-casual restaurant chain that specializes in tacos and burritos has a location on Route 1 in West Windsor.
Gutierrez's experience as an executive will help him as he serves on Chipotle's board's compensation committee.
Management Moves
Medlogix, 300 American Metro Boulevard, Suite 170, Hamilton 08619. 800-293-9795. Craig Goldstein, president. www.medlogix.com.
Medlogix, a Hamilton-based medical claims management firm, has named Cindy Pirozzi as senior vice president of workers' compensation managed care.
Pirozzi, whose 25 years of experience include work in property and casualty insurance, medical claims management, business development, and customer relations, will lead strategic initiatives in a range of areas in her new role.
Stark & Stark, 993 Lenox Drive, Building 2, Lawrence 08648. 609-896-9060. Michael Donahue, managing shareholder. www.stark-stark.com.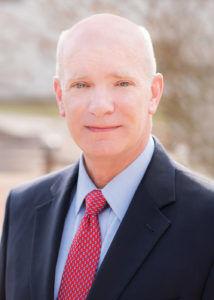 Lenox Drive-based law firm Stark & Stark has added a new shareholder. John P. Maloney will become a member of the Business & Corporate and Business Succession Planning groups, where he will focus on corporate transactional and governance matters.
Admitted to practice in New York and New Jersey, Maloney is a graduate of Fairfield University and Seton Hall University School of Law. He has been practicing law for more than 30 years.
"We are thrilled to welcome John Maloney to our firm," managing shareholder Michael G. Donahue said in a statement. "His extensive experience in representing a wide range of businesses on complex legal matters will be a tremendous asset to our team."
Billtrust, 1009 Lenox Drive, Lawrenceville 08648. 609-235-1010. Flint Lane, founder and CEO. www.billtrust.com.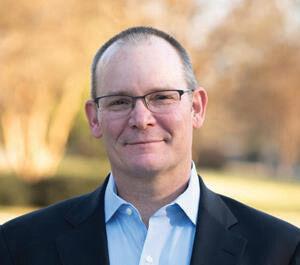 The Lawrence-based B2B payment solutions provider has named Greg Hanson as chief product officer.
Hanson previously served as senior vice president of product development for Precision Lender at Q2, a software-as-a-service platform related to the commercial loan market. He earned his bachelor's degree in physics from Middlebury College and dual master's degrees in architecture and structural engineering from the University of Michigan.
"Greg's track record and expertise will help us develop and bring products to market more quickly and with even greater innovation as we continue to lead the drive towards digitized, integrated B2B payments," said Flint Lane, Billtrust's founder and CEO, in a statement.
Deaths
Dorothy Susan Hess, 74, on March 9. She was a principal fiscal analyst for the New Jersey Civil Service Commission for more than 44 years.
Theresa B. Immordino, 62, on March 31. She was an administrative assistant for Poulson & Van Hise Funeral Directors in Lawrencevillle for the past 25 years.
Carol Bowman Castelize, 74, on March 29. She worked for the insurance firm Adlerman Click & Co. in Princeton.
Anthony J. Taraschi, 77, on March 30. He owned Liberty Music for 20 years and retired after 10 years at PERQ/HCI Corp. in Lawrenceville.
Charlotte J. Rogers, 86. She retired from St. Francis Medical Center, where she was a medical secretary.
Joseph Lugo, 83, on March 23. He was retired from the maintenance department at Mercer County Community College.