NJ Foundation for Aging Changes Its Name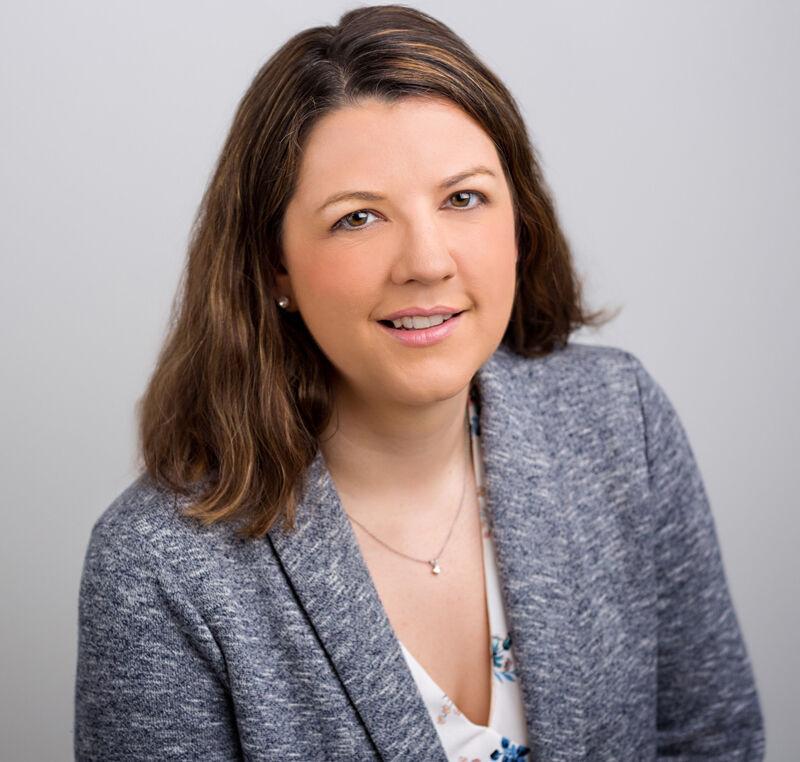 The nonprofit New Jersey Foundation for Aging (NJFA), founded in 1998, has changed its name to NJ Advocates for Aging Well (NJAAW), effective January 11.
This name change is accompanied by a new logo and tagline of "Your Trusted Resource"; redesigned website, now at njaaw.org; and a new look for the organization's "Aging Insights" TV program.
"As NJ Advocates for Aging Well, we now have a name that more succinctly captures our commitment to our home state," executive director Melissa Chalker said in a statement. "Everyone has a right to age well in the community of their choice. We provide leadership in public policy and education and work diligently to ensure that every person in NJ can do just that."
NJAAW's social action issues include senior housing and hunger, elder economic security, older workers, and transportation.
"We're excited about starting 2021 with these changes and would like to thank everyone involved in making them possible," said Chalker. "As a reminder, we are all 'getting older' every day. We invite you to visit us at njaaw.org to educate yourself about what you and your loved ones will face as you live and age well in the Garden State."
NJAAW's new website was designed by CMA in Princeton Junction and contains services and resources from around the state for older adults, caregivers, and professionals in the field of aging. The site also features a weekly newsletter, monthly blog posts, and a library of archived policy reports and Renaissance magazine editions.
New Jersey Advocates for Aging Well, 145 West Hanover Street, Trenton 08618. 609-421-0206. Melissa Chalker, executive director. www.njaaw.org.
Trenton Catholic Academy to Close in June
Trenton Catholic Academy, which serves 550 students in pre-K through grade 12 in Hamilton Township, plans to close after the current school year ends in June.
The 15-year-old school cited growing costs that greatly outpaced fundraising and tuition income, leaving the school with a $2 million deficit each year. The coronavirus pandemic also contributed to the school's demise as it diminished the ability of some families to afford tuition.
"We have truly been blessed by so many generous people who believed in this mission and backed it up with their 'sweat equity,'" TCA president Michael Knowles said in a statement.
"We have had the most incredible leadership and dedication in our administration, our faculty and our staff. We are very proud of all of our students and the difference they will continue to make in their communities and beyond."
The school's founding president, Sister Dorothy Payne, died in 2019.
Vincent de Paul Schmidt, diocesan superintendent of Catholic schools, explained that TCA students will be welcome to enroll at Notre Dame High School in Lawrenceville as well as several area Catholic elementary schools.
Transitional scholarship funds will be made available to students seeking to continue education in Catholic schools, the Diocese noted.
Additionally, TCA's 57 employees will be offered assistance in finding employment and counseling on severance packages and benefits.
Acquisitions
Borden Perlman, a family-owned insurance company for more than a century, has been acquired by Cleveland-based CBIZ, a national provider of financial and advisory services. Financial terms were not disclosed for the deal that took effect as of December 31.
Borden Perlman, based in Ewing, has 65 employees and $16 million in annual revenue. It provides liability and risk management services to sports programs and high net worth individuals.
"We are excited for the opportunity to partner with an organization with a national platform that is so aligned with our own company values and culture," partners Doug Borden and Jeff Perlman said in a joint statement. "We look forward to continuing our 100-year tradition of providing best-in-class service while expanding our national reach and maintaining our community roots."
Borden Perlman Insurance Agency Inc., 250 Phillips Boulevard, Suite 280, Ewing 08618. 609-896-3434. Doug Borden and Jeff Perlman, partners. www.bordenperlman.com.
Bioclinica, a Carnegie Center-based life science and technology solutions provider, announced the acquisition of Silicon Valley artificial intelligence company Saliency on January 6.
Bioclinica explained that Saliency's AI technology can be integrated into the imaging platform Bioclinica offers its clients to allow for improved quality control and interpretation. "Clients rely on us for time-sensitive, expert-level image interpretation for their clinical trials, so they can focus on outcomes," Bioclinica chief information officer Dan Gebow said in a statement. "We evaluated a variety of medical imaging AI platforms and know the Saliency platform is head and shoulders above others in the market in its ability to deliver value for our clients."
Kevin Thomas and Lukasz Kidzinski, the co-founders of Saliency, will become part of Bioclinica's image science team. Financial terms were not disclosed.
Bioclinica, 211 Carnegie Center Drive, Princeton 08540. 877-632-9432. Euan Menzies, chairman and CEO. www.bioclinica.com.
Funding Awarded
Soligenix, an Emmons Drive-based biopharmaceutical company that specializes in products to treat rare diseases, has received a Phase II Small Business Innovation Research grant from the National Institute of Allergy and Infectious Diseases (NIAID) worth $1.5 million for continued work on its COVID-19 and ebola vaccine candidates.
Both vaccines use the CoVaccine Adjuvant, which Soligenix licensed from Boston Scientific Corporation and is thought to provoke a beneficial antibody response. One works with the coronavirus spike protein; the other with the Zaire ebolavirus glycoprotein.
CiVax, the candidate vaccine for COVID-19, has the added advantage of remaining stable at temperatures up to 40 degrees celsius. This stands in contrast to the vaccines currently in use that require ultra-cold storage. It is a also a subunit vaccine, meaning that it contains a part of the COVID-19 virus, and it can result in a safer and more easily transportable product than the viral vector vaccines currently in use that act by forcing cells to create that spike protein, thereby triggering an immune response.
"We are appreciative of the continued support provided by NIAID for our thermostabilization program," Soligenix president and CEO Christopher J. Schaber said in a statement. "This SBIR grant award will further advance our studies with the CoVaccine adjuvant, as well as our CiVax and filovirus vaccine programs."
Soligenix (SNGX), 29 Emmons Drive, Suite B-10, Princeton 08540. 609-538-8200. Christopher J. Schaber, president and CEO. www.soligenix.com.
Leases Signed
Real estate firm Cushman & Wakefield announced that human resources and benefits firm Mercer US has renewed its lease at One University Square. It occupies 20,000 square feet.
The 328,000-square-foot property built in 2008 at the intersection of Route 1 and Alexander Road was recently acquired by Argent Ventures. Kevin Carton, one of the agents who represented the landlord, said in a statement that "Argent has a reputation of being entrepreneurial and in touch with tenants' needs when navigating office space throughout the pandemic."
Mercer US, One University Square, Suite 100, Princeton 08540. 609-520-2500. www.mercer.com.
Cushman & Wakefield also negotiated a sale-leaseback at 2300 Route 33 in Robbinsville. The three-story building is occupied by Investors Bank.
The bank, which had owned the 47,188-square-foot building in Robbinsville Town Center, sold it to West Orange-based Realty Management Systems for $20 million and signed a long-term lease to remain in the space.
Investors Bank, 2300 Route 33, Robbinsville 08691. 609-259-1830. www.myinvestorsbank.com.
Deaths
Nicholas P. Cream, 100, on January 7. He was the owner and operator of Nick's Barber Shop in Trenton.
Evette Katlin on January 5. She was a licensed clinical social worker who held positions at area institutions including the Prince­ton Psychiatric Hospital, Family & Children's Services in Princeton, and the Family Guidance Center in Hamilton.
Margaret Levy, 87, on January 4. She worked at T&M Vending, Glen Roc Travel, and Graycar Travel.
Kathleen M. Penelli, 72, on January 6. She worked in the GED program at the state Department of Education for 27 years.
Robert C. Budd, 85, on January 5. He worked at the Congoleum Corporation for 45 years.
Margaret Ann Van Sant, 85, on January 4. She worked as an administrative assistant at the Institute for Advanced Study.
Ronald Bonczkiewicz, 66, on January 4. He was retired from B-Way Corporation in Lawrenceville.
Dawn M. Carmosino, 59, on January 4. For the past 15 years she was the executive assistant to the executive director of the Arc Mercer.
Rosemarie A. Companick, 80, on January 6. She worked for the state Department of Labor and Industry as well as for the testing center at Mercer County Community College's James Kerney Campus.
Roslyn Denard, 96, on December 31. She spent 32 years with the Princeton Packet, from which she retired as general manager. She later served six years on the Princeton Township Committee.
Alexander M. Runowicz, 74, on January 8. He spent more than 30 years as an accountant with the state in the Department of Education, Division of Fiscal Planning.
Kenneth John Warner, 53, on January 7. He was a senior communications operator for the state Department of Transportation for the past 22 years.