Corporate Angels
Pharmaceutical giant Bristol Myers Squibb awarded the Lawrenceville-based Bridge Academy a $5,000 grant to support student safety and help The Bridge Academy to continue in-person instruction during the past school year.
Students with learning disabilities — like those who attend the Bridge Academy — were acutely affected by the challenges of remote learning during the pandemic. "While Bridge teachers are effective, we know providing in-person, multi-sensory instruction is the most effective way to teach children with learning disabilities," explained Susan Morris, the Bridge Academy's director of education.
"The Bristol Myers Squibb grant made it possible for the school to continue with in-person instruction by providing Plexiglas dividers and making unexpected modifications in order to keep students and staff safe. BMS' generosity supports the educational efforts of children with learning disabilities to obtain a quality education to prepare them for college and life after high school," Morris said.
The Bridge Academy, 1958-B Lawrenceville Road Lawrenceville 08648. Susan K. Morris, director of education. 609-844-0770. www.bridgeacademynj.org.
Grants Received
Ocean Power Technologies, Inc., 28 Engelhard Drive, Suite B, Monroe Township 08831. 609-730-0400. Philipp Stratmann, president and CEO. www.oceanpowertechnologies.com.
Monroe-based Ocean Power Technologies, a provider of low-carbon ocean energy solutions, has announced that it was selected by the U.S. Department of Energy to further the development of a next-generation wave energy converter.
"Investment by the U.S. government towards the commercialization of clean energy technology is critical to achieving our nation's net-zero emissions goals," OPT president and CEO Philipp Stratmann said in a statement. "This award from the DOE will allow OPT to continue innovative blue tech power and data solution development."
OPT will receive up to $197,203 to perform a preliminary conceptual design and feasibility study of a modular and scalable small-scale Mass-on-Spring Wave Energy Converter (MOSWEC) PowerBuoy for powering autonomous ocean monitoring systems.
OPT holds multiple patents related to MOSWEC technology, which generates power from the relative motion caused by the ocean waves. OPT's MOSWEC design has a hermetically sealed hull to protect internal components, is about the size of a standard shipping container, and is easily transportable and deployable. In addition, the design is scalable to support a wide range of applications and missions.
Management Moves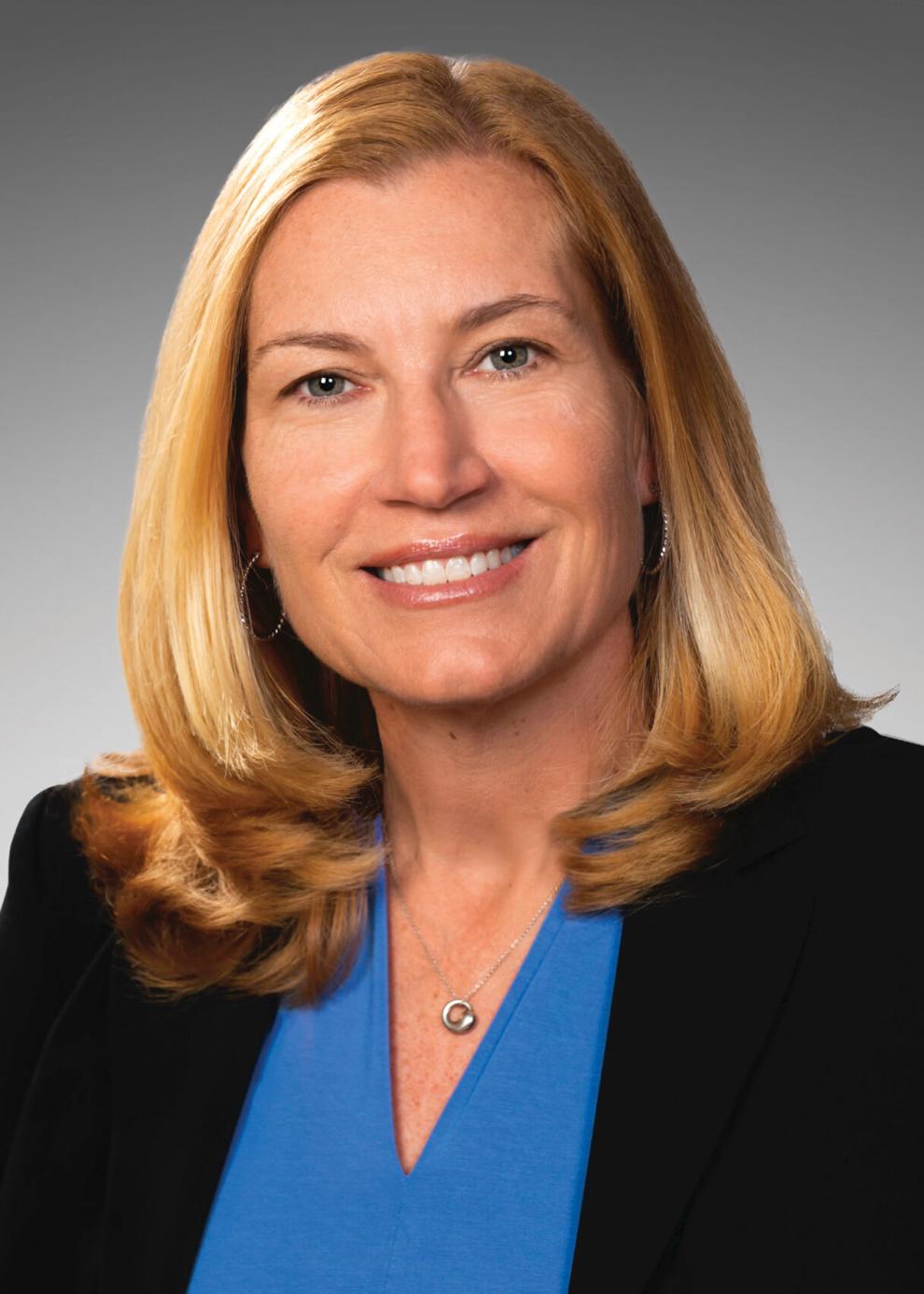 New Jersey Council of County Vocational-Technical Schools, 154 West State Street, Trenton 08608. Jackie Burke, executive director. www.careertechnj.org.
The New Jersey Council of County Vocational-Technical Schools (NJCCVTS) has a new leadership team to guide efforts to expand career and technical education in New Jersey.
The former assistant executive director, Jackie Burke, was promoted to executive director, following the retirement of Judy Savage after more than 20 years with the NJCCVTS. Savage will remain a consultant to the council, and Anne Nicolas is the new assistant executive director.
NJCCVTS also has a new slate of officers, which include superintendents of county vocational-technical schools from throughout the state.
The NJCCVTS is entering a period of growth among career and technical education programs in New Jersey. In June the state legislature assigned $220 million in grants as part of the 2018 voter-approved Securing Our Children's Future Bond Act. That grant funding will support 17 projects at 15 county vocational-technical school districts, which will add new programming and space for more students. The 17 projects alone are expected to add 4,870 new seats for students over the next six years; approximately $50 million in additional grant funding has yet to be allocated and will further add to the impact.
"One significant role of the Council is to promote the value of career and technical education, and the approval of these grants sent a clear signal that CTE is valued for the role it plays in both our students' education and the state's economy," said Burke. "The grant-funded projects will help county vocational-technical schools prepare students for technical roles employers throughout the state are struggling to fill."
Burke joined the NJCCVTS in 2016 and previously held positions with the Senate Majority Office and Women's Policy Institute. Her career focused primarily on education policy, but also included employment as a prosecutor in Philadelphia and as a development associate at the Alice Paul Institute.
Burke graduated cum laude with a bachelor's degree from the University of Miami. She earned a law degree from Harvard Law School.
Nicolas served on the boards of education for South Hunterdon Regional School District and Lambertville Public School, during which she played significant roles in developing education policy and organizing major initiatives. She is a former executive director of the League of Women Voters of New Jersey and has years of experience working in and with federal, state, and local governments.
Nicolas has a master's degree in public administration and certificates in nonprofit management and association management.
The NJCCVTS is a nonprofit association, created by state law, which represents the 21 New Jersey county vocational-technical school districts. Membership consists of the superintendents from all 21 districts. The council is governed by those superintendents who are elected by fellow members as officers and to an executive committee. They serve two-year terms.
Newly elected NJCCVTS officers include:
President: Michael Dicken, Gloucester County.
President-Elect: James Pedersen, Essex County.
Vice President: Chrys Harttraft, Somerset County.
Treasurer: Karen Homiek, Ocean County.
Secretary: Gus Modla, Sussex County.
United Way of Greater Mercer County, Crossroads Corporate Center, 3150 Brunswick Pike, Suite 230, Lawrence­ville 08648. 609-896-1912. Sandra Toussaint, president and CEO. www.uwgmc.org.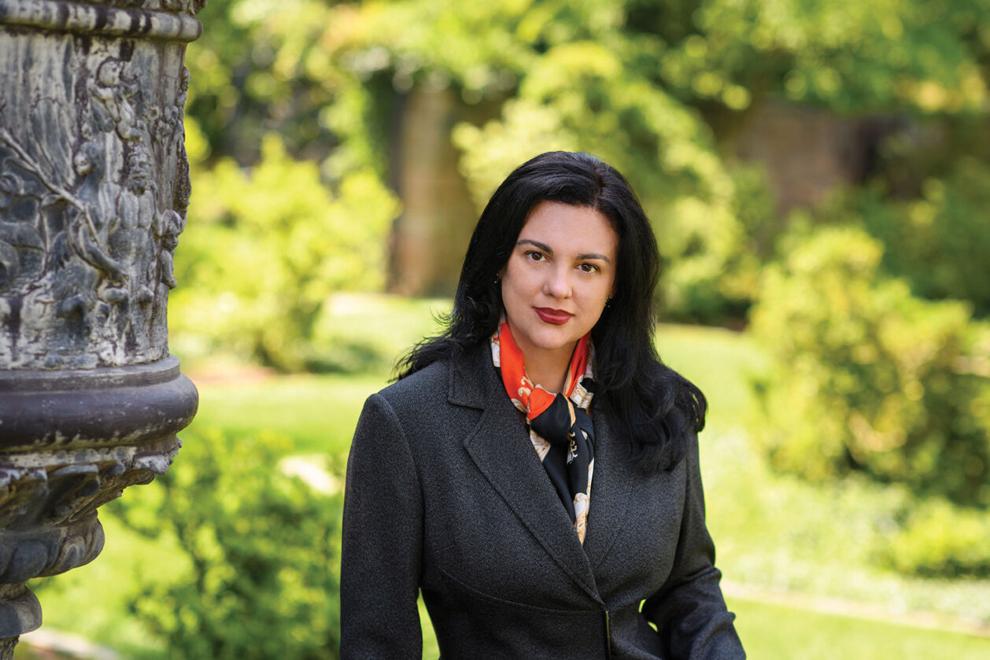 The United Way of Greater Mercer County has announced Rita Ribeiro as its new board president. Ribeiro will champion UWGMC's efforts to ensure UWGMC remains focused on serving families and individuals struggling to make ends meet.
"We are thrilled to have Rita Ribeiro as our new Board President," said Sandra Toussaint, UWGMC president and CEO. "Rita brings passion, dedication, and varied expertise to the organization which will increase our impact in the Mercer County area. It's especially needed now as more challenges arise related to the pandemic."
Ribeiro is a bilingual marketing leader with 20 years of global and US healthcare experience in pharmaceutical, medical diagnostics, and health care services organizations. The first Latina to serve as president of the United Way board, Ribeiro is a diversity & inclusion advocate and a corporate social responsibility strategist. At Bristol Myers Squibb, she leads oncology digital engagement and serves as corporate responsibility lead for the Organization for Latino Achievement.
Ribeiro has been a board officer with the United Way for the last four years, most recently as the board vice president. Her commitment to health equity, economic empowerment, and access to quality education for all will drive United Way's mission and increase awareness among diverse stakeholders of UWGMC's work in the community. She succeeds Jennifer Woods, Training & Development Officer at the Robert Wood Johnson Foundation, who will remain as a board advisor.
"It is a privilege to lead the UWGMC board of directors and continue our mission to help individuals and families reach their full potential. I look forward to working with our diverse and dedicated board of directors, staff, and partnering organizations to bring life-altering programs to our community" Ribeiro said.
New in Town
Valo Health, 90 Nassau Street, Princeton 08542. Graeme Bell, chief financial officer. www.valohealth.com.
Valo Health, an artificial intelligence-powered, early-stage drug discovery company, has opened a 2,600-square-foot office on Nassau Street in downtown Princeton.
The expansion to central New Jersey for the 200-person company with hubs in Boston and San Francisco comes on the heels of an announcement earlier this summer that Valo will be going public through a $2.8 billion special purpose acquisition company (SPAC) deal.
The Princeton office is expected to house 20 employees when in-person work resumes in October. Among them will be Valo CFO Graeme Bell and members of the finance, regulatory, and therapeutic teams.
Deaths
Royce N. Flippin Jr., 87, on July 31. A standout football and baseball player as a student at Princeton University, he returned to his alma mater to serve for six years as its director of the athletics in the 1970s.
Vienna Edith Ottobre, 95, on August 20. She was a retired medical secretary for the former Donnelly Memorial Hospital.
Donna Bower, 58, on August 19. She was a cosmetologist for Tresses Design Studio and worked part-time at the Hightstown High School cafeteria.
Robert Alexander Campbell, 96, on August 18. He worked at McGraw Hill for 34 years, retiring as general manager of services.
Marguerite Kovalakides, 89, on August 10. She was the longest full-time employee at the Firestone Library at Princeton University.
Lena Chang Sheeran on August 13. She and her late husband and former New Jersey insurance commissioner, James J. Sheeran, co-founded CURE Auto Insurance and NJ PURE medical malpractice insurance.
Barbara Lynn McCormack on August 15. She worked in the office at Suburban Fence Company in Trenton and spent 30 years as an administrative assistant in the Teacher Preparation Program at Princeton University.
John F. Toth, 86, on August 13. He worked as an officer with the Trenton Police Department, for Delaware Valley Bus Co., and as a security officer at Mercer County Community College. He later worked for 25 years for the state Division of Taxation.
Raymond A. Kelvy on August 15. He worked for New Jersey Bell Telephone as a lineman/repairman and after retirement worked for Princeton University as a phone system installer.
Helen B. Cleary, 96, on July 19. As the first volunteer teacher at the Princeton Ballet Society, she helped form the organization now known as American Repertory Ballet. She also taught in the Princeton Public School system.