EFK Joins Forces with Ogilvy
Trenton-based advertising agency EFK Group and Ogilvy, a global advertising, marketing, and public relations firm based in New York City, have joined forces under the Small Business Administration's (SBA) All Small Mentor-Protege Program.
The initiative allows small business to learn about such issues as internal accounting and billing, navigating the federal procurement process, and business-development strategies from experienced government contractors.
Ogilvy and EFK most recently collaborated on a cancer awareness campaign for the Centers for Disease Control and Prevention that included digital billboards in Times Square.
"From scrappy, humble beginnings in a one-bedroom apartment more than twenty years ago to securing multi-million dollar contracts today, partnering with Ogilvy has helped catapult EFK through doors we only dreamed of opening. We've been able to strike a great balance, learning from Ogilvy's processes to better position us for some really powerful campaigns that also allow us to flex our creative muscles in new and exciting ways," said Eleanor Kubacki, founder and CEO of EFK Group, in a press statement.
"We're excited to be able to extend this collaboration to give back to communities at scale, bringing our small business grit to support Ogilvy's proven team and approach in the months ahead," she added.
"Working with EFK has been a very rewarding experience and a great reminder that small businesses have a lot to offer," said Tony Silva, group managing director of the U.S. Government Practice at Ogilvy. "With significant contracts already underway, we're looking ahead to developing this relationship and expanding the boundaries of what each agency can achieve in the coming months, driving value and impact for our partners through our powerful creative collaboration."
EFK Group, 1027 South Clinton Avenue, Trenton 08611. 609-393-5838. Eleanor Kubacki, founder and chief executive officer. www.efkgroup.com.
COVID Cases Close Robbinsville's Amazon Warehouse
Amazon's sprawling Robbinsville Township fulfillment center was closed for the week of Christmas after testing of employees revealed a high number of asymptomatic COVID cases.
Testing is voluntary, but employees are encouraged to be tested every two weeks. Amazon runs a lab in Kentucky that processes test results so as not to overburden local testing facilities.
The facility is not scheduled to reopen until after Christmas, but Amazon has said that employees will be paid for the missed time.
Management Moves
Carolina Curbelo is the new supervising attorney of the Latin American Legal Defense and Education Fund (LALDEF). She replaces Aleks Gontaryuk, who is stepping down after six years in the role.
Curbelo, a graduate of Rutgers University and Vermont Law School, joined LALDEF in early December. Her background is in immigration law and civil law litigation.
"In this time of crisis, LALDEF's work providing legal representation to the immigrant community in Mercer County is more important than ever," Curbelo said in a statement. "I am honored to join the team."
Latin American Legal Defense and Education Fund, 714-716 South Clinton Avenue, Trenton 08611. 609-688-0881. Lorraine Goodman, interim executive director. www.laldef.org.
Carnegie Center-based NRG Energy Inc. has appointed to people to vice president positions. Jeanne-Mey Sun was named vice president, sustainability, and Dak Liyanearachchi is filling the newly created role of senior vice president, data and analytics.
In a statement, NRG president and CEO Mauricio Gutierrez said, "With the acceleration in 2019 of our emissions-reduction goals and our increasing focus on the customer through data analytics, the appointment of Jeanne-Mey and Dak will help to drive our business forward."
NRG Energy Inc., 804 Carnegie Center, Princeton 08540. 609-524-4500. Mauricio Gutierrez, president and CEO. www.nrgenergy.com.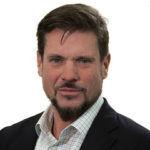 Bioclinica, a Carnegie Center-based firm that provides technological and clinical science expertise for the development and management of clinical trials, has promoted Dan Gebow to chief innovation officer.
Gebow, who has 28 years of experience in biomedical research, will lead a team working on digital initiatives including software development and data analytics to add insight and efficiency to data collection and analysis.
Bioclinica, 211 Carnegie Center Drive, Princeton 08540. 877-632-9432. Euan Menzies, chairman and CEO. www.bioclinica.com.
Deaths
John Panczyszyn, 75, on December 14. He worked for McGraw Hill for 23 years and then spent 17 years as a postal carrier.
Eva Jane Cook, 93, on December 14. She retired from NJ Realty Title Company.
Cheryldean G. Gallagher, 71, on December 12. She was a partner of General Abstract, a title insurance company, for more than 40 years.
Richard R. Vecchio, 80, on December 12. He retired from the retired from the State of New Jersey Department of Labor & Industry.
Joan A. Eisenmann, 84, on December 12. She was a life member of the Ladies Auxiliary of Kingston Volunteer Fire Company and a member of the Kingston Quilting Club. She was also employed by Woodwinds as an office manager.
Donald S. Knutson, 88, on December 11. He joined Princeton Plasma Physics Laboratory in 1966 where he worked in fusion energy research and the Tokamak Fusion Test Reactor for 31 years.
Nicholas Mayer, 80, on December 19. His family owned and operated Mayer's Bakery on South Broad Street in Hamilton, and he also worked for the Hamilton Township Road Department.
Susan Powers, 53, on December 17. She was a human resources and payroll manager at Honda of Princeton.
Donald J. Woodruff, 72, on December 19. He retired from the New Jersey Office of Information Technology.
Ronald J. Czyzewski, 82, on December 18. He worked for RCA and retired from American Standard.
Joseph Michael Fedorchak, 71, on December 15. He worked for the state Department of Health for more than 50 years.
Richard Wainwright Walley, 90, on December 20. He was an executive manager with the New Jersey Turnpike.
Jo Kendall, 82, on December 10. She was a long-time librarian in the Mercer County Library system.
Elli Rambow Walter, 93, on November 20. She worked for Princeton University Library, including several years at Firestone Library and 18 years at Marquand Art Library.