PU's Manabe Earns Share of Nobel Prize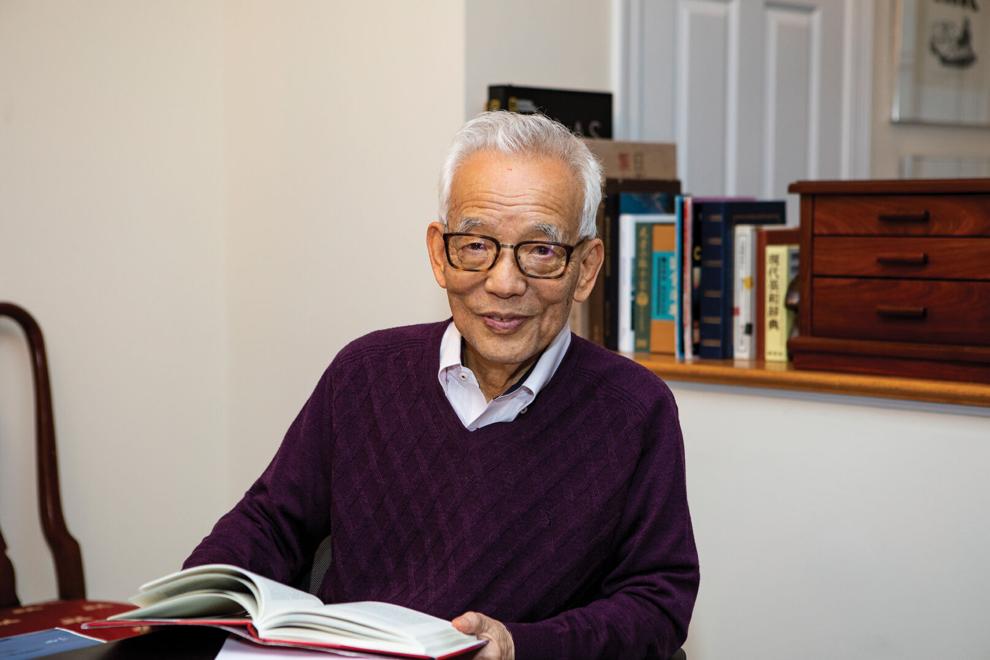 Syukuro "Suki" Manabe, a senior meteorologist in Princeton University's Program in Atmospheric & Oceanic Sciences, was awarded a share of the 2021 Nobel Prize in Physics on October 5.
The prize, "for groundbreaking contributions to our understanding of complex systems," according to the Nobel organization, was shared half by Manabe and Klaus Hassleman "for the physical modelling of Earth's climate, quantifying variability and reliably predicting global warming" and half to Giorgio Parisi.
A statement from the Royal Swedish Academy of Sciences, which decides the prize winners, explains Manabe's work as follows:
"Complex systems are characterised by randomness and disorder and are difficult to understand. This year's Prize recognises new methods for describing them and predicting their long-term behaviour.
"One complex system of vital importance to humankind is Earth's climate. Syukuro Manabe demonstrated how increased levels of carbon dioxide in the atmosphere lead to increased temperatures at the surface of the Earth. In the 1960s, he led the development of physical models of the Earth's climate and was the first person to explore the interaction between radiation balance and the vertical transport of air masses. His work laid the foundation for the development of current climate models."
"The discoveries being recognised this year demonstrate that our knowledge about the climate rests on a solid scientific foundation, based on a rigorous analysis of observations. This year's Laureates have all contributed to us gaining deeper insight into the properties and evolution of complex physical systems," Thors Hans Hansson, chair of the Nobel Committee for Physics, said in the statement.
Manabe, 90, was born in Japan and earned his PhD from the University of Tokyo in 1958. After coming to the U.S. to work for the US Weather Bureau he became affiliated with the NOAA's Geophysical Fluid Dynamics Laboratory, based at Princeton's Forrestal Campus in Plainsboro, in 1963.
In a statement issued by Princeton University, geosciences professor Gabriel Vecchi noted "The whole field of climate modeling originates with Suki."
Vecchi continues: "The idea that you can take something so complex as the climate system and code the equations that govern it and put them in a computer and use that to simulate the climate system started with him."
"With these tools he was able to ask questions about the causes of ice ages, the fundamental role of different processes in the climate system. And I think the type of work that he did that is most resonant now is he did the first simulations of how the climate system responds to increasing greenhouse gases, so we can see not just that the planet warmed in response to increasing greenhouse gases, but that patterns of rainfall shifted, that there was structure to the warming, that storms were changed. And he, in doing so, not only illustrated some of the potential consequences of global warming, but gave us a roadmap of how to do climate science."
Deaths
John R. Cipriano, 92, on September 25, a former Trenton City Council president, longtime council member, and mayoral candidate. He worked as an accountant for the New Jersey Department of Labor and Industry for 37 years.
Beatrice Mary Clark, 89, on October 3. After raising her children she worked as a bookkeeper with the state Division of Youth & Family Services for 25 years.
Leroy E. Hoch, 93, on October 3. He was proprietor of Rendezvous Bar in Lawrenceville for 25 years. He also had worked for family owned-businesses Universal Auto Repair and Colonial Bowling Lanes.
Barbara Mary Gutschow, 75, on September 28. She owned a 7-11 convenience store on Lalor Street in Hamilton from 1982 to 2003.
Mary Jane Darbee, 63, on September 24. She worked as a nurse, in home care and health care administration for Mercer Street Friends, and as a nurse advocate for Guardian Nurses.
Gail Elizabeth Kohn, 69, on September 19. She worked for the Gallup Organization and Mathematica Policy Research. She also served on the board of the Princeton Festival and as a member of the Princeton University Concerts Committee.
Peter C. Bunnell, 83, on September 20. He was the inaugural David Hunter McAlpin Professor of the History of Photography and Modern Art at Princeton University from 1972 until his retirement.