Princeton Chamber Announces Grant Opportunity
The Princeton Regional Chamber of Commerce Foundation has announced a third round of grant funding aimed at helping small businesses recover from the COVID-19 pandemic. Through the Princeton Small Business Resiliency Fund, seeded primarily through a gift from Princeton University, the foundation has awarded more than $440,000 in grants over the past two years.
The third and final grant cycle opens on Wednesday, May 18, only to businesses that did not receive funds during prior funding rounds. Applications will be accepted on a first-come, first-considered basis until funds are exhausted. The foundation expects to award roughly $20,000 in grants this cycle to help small businesses cover costs related to pandemic recovery.
"The business community continues to recover from the devastating impact of the pandemic, but help is still needed," said Hal English, president and CEO of the Princeton Mercer Regional Chamber of Commerce. "The chamber's foundation exists to support economic development in our region. The Princeton Small Business Resiliency fund is one way the foundation is investing in our future. Princeton University and many other business leaders gave generously to the fund, and it is exciting to see the final grants get into the hands of small business owners."
Storefront for-profit businesses that are open to the general public within the Municipality of Princeton are eligible to apply. The business must have less than $2 million in gross revenue ($5 million for restaurants) and no more than 25 full-time equivalent employees.
In the first two rounds of funding, more than $440,000 was awarded to 74 small businesses in Princeton. Those funds were used to help small business owners with technology upgrades, retrofitting, marketing, cleaning and sanitation, and emergency employee assistance.
For more information, a full list of eligibility criteria, and to apply, visit the fund website: http://princetonresiliencyfund.org.
Rider Dedicates New Science Center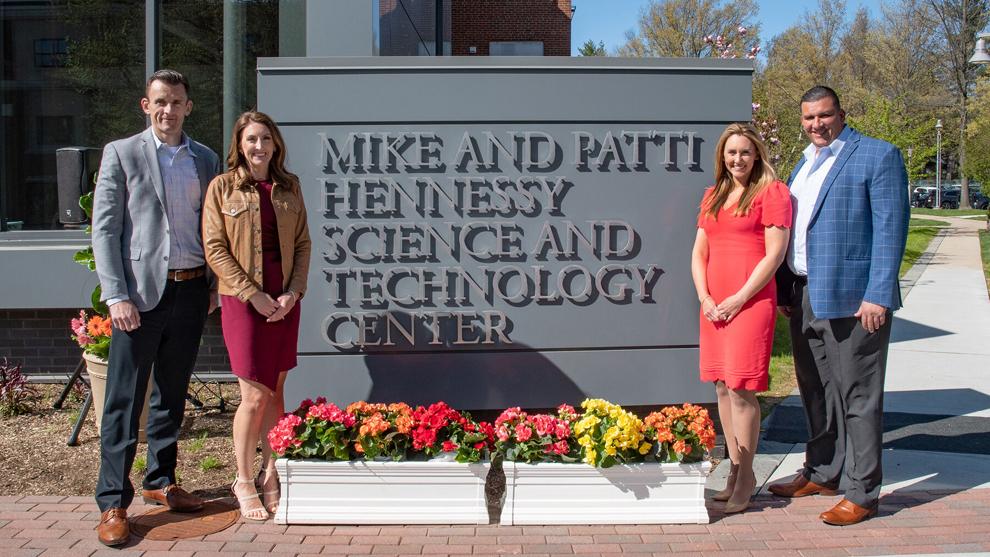 Following a $9 million renovation, Rider University celebrated its newly renamed Mike and Patti Hennessy Science and Technology Center on April 28.
The project was made possible through a $4 million leadership gift from Mike Hennessy, a 1982 alumnus who died unexpectedly in November, in honor of his late wife, 1982 alumna Patrice Shelmet Hennessy.
"We are incredibly grateful for Mike's gift and devastated that he was not able to see the impact of his generosity," Kelly Bidle, dean of the College of Liberal Arts and Sciences, said.
Hennessy was the founder and chairman of the largest privately held independent, full-service medical media company in North America, MJH Life Sciences. He was dedicated to providing health care professionals with resources needed to enhance patient outcomes. He especially focused on improving the lives of those with cancer.
"With the way that science and technology is evolving so quickly, my father's hope was to expand the science center so that Rider students could reach their full potential and make their own unprecedented advances, which would hopefully impact other generations to come," Hennessy's daughter Ashley Talamo said. "My siblings and I want to honor both of them and ensure that their legacy of selflessness and family-first philosophy will endure."
The 9,500-square-foot addition features a number of new labs and innovative spaces for Rider's expanding science programs.
On the first floor addition to the building, there is a new greenhouse, a cybersecurity lab, a software engineering lab, an anatomy/physiology lab and accessible restrooms. Also in the space are a number of elements to inspire collaboration and discussion among students and faculty such as an open floor plan with grouped, informal seating and writable walls. The second floor features a newly constructed artificial intelligence space.
"Rider's science programs are rapidly expanding and this project will allow us to meet the needs of our growing curriculum, preparing our students to enter a competitive workforce or pursue graduate studies," Bidle says.
The original 30,000-square foot science building has more than doubled in size since it was first constructed in 1961, with two previous additions having been completed in 1963 and 1994.
New Ownership for Lawrence Office Park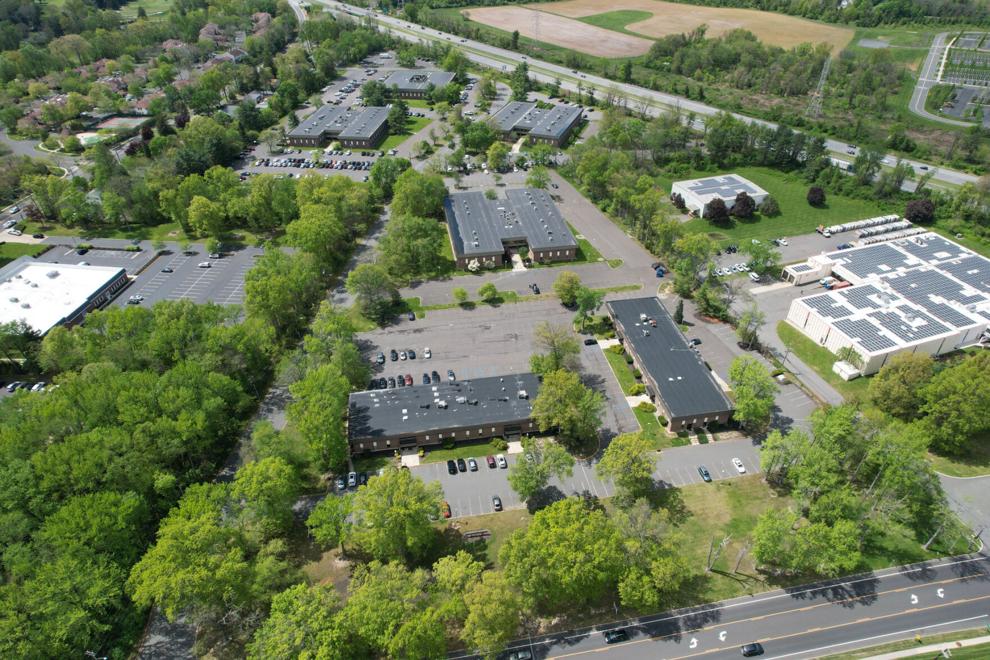 Reynolds Asset Management and Capital Solutions Inc. have acquired Princeton Pike Office Park in Lawrenceville and announced a multi-million dollar renovation project for the property. Financing was provided by Northwest Bank.
The six stand-alone buildings total more than 250,000 square feet and currently house a wide variety of tenants including medical, law, accounting, staffing, and government offices. The renovation is expected to be completed by mid-2024.
The planned renovations include remodeled lobbies, common areas, exteriors, and landscaping, as well as new modern workspaces
"This property has been long-neglected, but we see the value in these buildings and are eager to bring them back to life," said Lou Reynolds, CEO of Paramus-based Reynolds Asset Management. "We're excited to start fostering connections with prospective tenants, and with current tenants wishing to renew long-term leases, while we get to work revitalizing these buildings into updated, value-oriented workspaces."
Steve Tolkach and Robert Loederstedt from Newmark are the new brokers for the property. For more information on the spaces available for lease, contact stephen.tolkach@nmrk.com or robert.loderstedt@nmrk.com.