Birch Group Acquires Alexander Park Properties
The Birch Group, a privately-held commercial real estate investor, owner and operator, has acquired 600 and 700 Alexander Park in West Windsor for $47.3 million.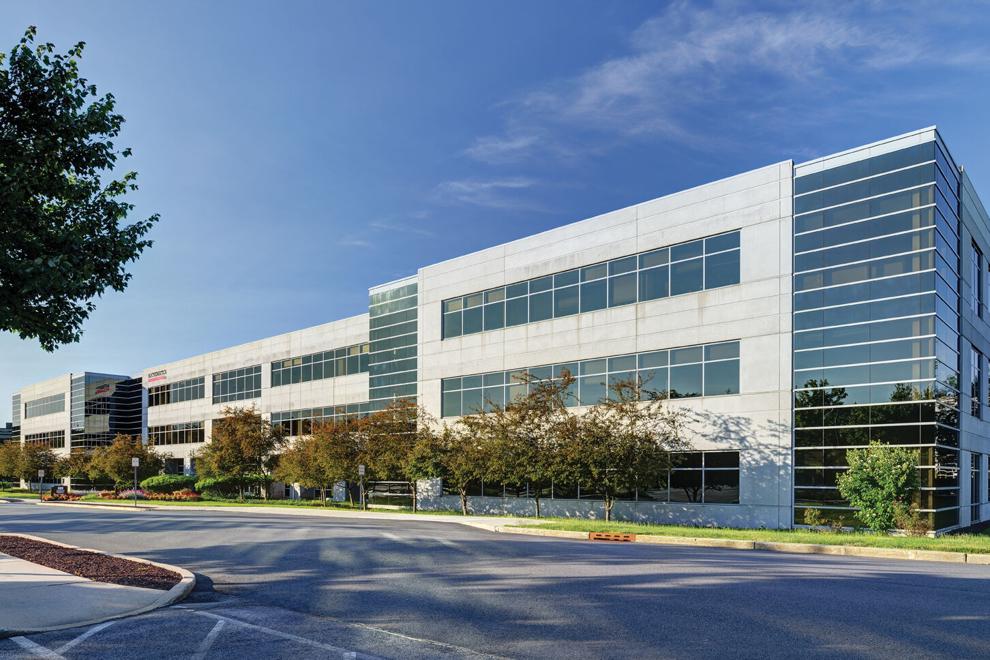 The 213,000-square-foot portfolio comprises two Class A office buildings located on separate parcels, including a three-story building at 600 Alexander Drive consisting of 141,176 rentable square feet, and an additional three-story building at 700 Alexander Drive offering 71,934 rentable square feet.
Led by CEO and founder Mark Meisner of The Birch Group, along with a group of local investors including 2020 Vision Group, the Princeton submarket was targeted for Birch's continued strategic expansion, identifying the region as one of the premier business centers in the state boasting unique access to a highly educated and talented workforce.
Kevin O'Hearn and Jose Cruz from JLL represented BentallGreenOak, the seller, as well as the buyer in the transaction, and Greg Nalbandian from JLL secured the debt. JLL is also being retained by The Birch Group as the exclusive office leasing agent for the properties.
"As we consider new markets to expand The Birch Group's portfolio of high performing Class A assets, Princeton was a key regional target that continues to experience heightened demand due to its location, access to top local talent, and storied history as one of the most prestigious and sought-after areas in the state, largely driven by the appeal of and proximity to Princeton University," Meisner said. "Several large, notable companies have recently relocated to or expanded in this market, including leaders in the pharmaceutical, life science and financial industries, and we're confident this property will attract additional high caliber organizations seeking to tap into the local talent and establish long-term roots in the region."
600 Alexander Drive is a single-tenanted building leased to Mathematica, a 50-year-old, national policy research firm. 700 Alexander Drive, currently leased at 70 percent, is a multi-tenant office building that currently includes recruiting company Robert Half International and law firm Buchanan Ingersoll and Rooney.
The property includes a cafeteria with indoor and outdoor seating, fitness center, tenant lounge, ample parking, and two-story atrium lobbies. The property also features a pond with a decorative fountain between the buildings, which is surrounded by manicured walking paths offering employees fresh air and space outdoors to relax and recharge.
"Alexander Park is one of the highest quality assets within the Princeton submarket, a region known for its historically high occupancy rates and convenient access to major retail corridors, commercial centers, and mass transit options," said Kevin O'Hearn, senior managing director of capital markets at JLL.
"When you factor in The Birch Group's track record of successfully implementing capital improvement strategies that create enduring value for its tenants and investors alike, we're confident this property will be extremely well-positioned to attract a wide range of companies seeking a quality office space in a prime location."
For more information on the Birch Group visit www.birchgroupllc.com.
Transactions
Edison Partners, 281 Witherspoon Street, Suite 300, Princeton 08540. 609-896-1900. Chris Sugden, managing partner. www.edisonpartners.com.
Princeton-based Edison Partners has announced the sale of PandoLogic, a company in which it first invested in 2013, for $150 million. PandoLogic grew by 700 percent during the eight years following Edison's investment.
PandoLogic, an intelligent hiring solutions provider based in New York City, was sold to Veritone, a provider of artificial intelligence technology and solutions.
"PandoLogic has truly been a remarkable growth story, with the company rapidly adapting its strategy, go-to-market and technology to match the fast-changing recruitment market," David Nevas, the partner at Edison Partners who led the investment, said in a statement.
"When we initially invested, the category leaders included legacy job boards and newspaper help-wanted ads — most of whom no longer exist. This market has changed dramatically during our investment, and it's a testament to this management team's dedication and creativity that they've been able to harness shifting industry dynamics and build a true industry leader. We're thrilled to have been a big part of their growth story."
Acquisitions
ROKER, 116 Village Boulevard, Suite 200, Princeton Forrestal Village. Sachin Bedi, CEO. www.rokerinc.com.
ROKER, a Forrestal Village-based provider of parking and other urban-space technology services, has announced the acquisition of SecurePark, a company based in Alberta, Canada, that offers a software-as-a-service parking enforcement program.
ROKER was founded in June, 2020, as a joint venture of Rekor Systems, which provides real-time roadway and safety information to inform AI decision making, and Cygnet Infotech, a product engineering and application development firm. Its platform uses blockchain and license plate recognition technology.
"This deal with SecurePark caps a landmark inaugural year for ROKER," said CEO Sachin Bedi, formerly CEO of Cygnet, in a statement. "We marked the successful launch of our parking permit and violation management system, secured funding and established solid customer traction, thanks in part to SecurePark. With the addition of the SecurePark team, intellectual property and recurring revenue stream, we now have a complete end-to-end system, along with the experienced team and resources needed to scale."
Terms of the acquisition, which were not disclosed, include cash a stock considerations. Former SecurePark employees are now part of the ROKER team. Former SecurePark president Shane Nolan is now ROKER's head of operations. ROKER will add an office in Edmonton, Alberta, in addition to maintaining its Princeton-area presence.
The two companies have collaborated over the past year and have been contracted to implement a parking enforcement and violation lifecycle management solution in two cities in Ontario, Canada.
Deaths
Daniel Joseph Jordan Jr., 91, on July 22. After a long career with the state police he became budget director of the Gaming Enforcement Office and later served as chief administrative officer of NJ Consumer Affairs.
Kathryn N. Ryan, 95, on July 17. She served as corporate secretary for Ritchie and Page in central New Jersey from 1963 to 1998 and went on to become a founder of Hopewell Valley Community Bank. She also served as a docent at both Morven Museum and Garden and the New Jersey State Museum.
Albert Jonathan Phillips, 43, on July 17. He was working for Trap Rock Industries at the time of his death.
Marian Pittman Cross, 93, on July 19. She served as business administrator and Christian education director at Hopewell Presbyterian Church for many years.
Norma Jean Babanecz, 88, on July 21. She had worked as a caterer for the Present Day Club in Princeton.
Byron Adams Campbell, 94, on June 24. He was professor emeritus of psychology at Princeton University, where he had been a member of the faculty since 1956.
Marie Eck, 87, on February 19. She was a supervising administrator of the foster grandparent program at the North Princeton Developmental Center's Skillman location for many years. A memorial service will take place Sunday, August 1, at 3 p.m. at Stone Hill Church on Bunn Drive in Princeton.