Modern Recycled Spaces Goes Green

Hamilton-based Modern Recycled Spaces, which specializes in refurbishing old factories and warehouses into modern, inventive, loft-style commercial spaces, has been approved for two major renewable energy projects that will serve low- and moderate-income communities under the state's Community Solar Energy Pilot Program.
Mill One and Studio Park, two award winning adaptive reuse projects developed by the company and located in Hamilton Township, were both approved for the highly competitive initiative, now in its second year.
These projects will complement Modern Recycled Space's existing multi-million dollar solar projects and investments producing clean energy.
"Of the more than 400 applications, the New Jersey Board of Public Utilities (BPU) this week selected only 105 projects, including our two sites, which we consider a huge honor and testament to our innovation and out-of-the-box thinking," said Danny Popkin, founder and president of Modern Recycled Spaces.
"In partnership with solar energy provider UGE USA, we hope to bring an additional 2.2 megawatts of clean energy to nearby residents in Hamilton," Popkin added. He plans to utilize around 5,900 solar panels in total. He notes the benefits are many, including the community's ability to access local clean energy while providing savings to local residents in need on their electric bills.
Mill One, located at 1 North Johnson Avenue on the border of Trenton and Hamilton, was an historic 19th century shirt mill and a booming luggage manufacturing plant and office center during the World War II era. The building is currently being rehabilitated to showcase its historical heritage, while becoming a modernized "Sustainable Urban Village" that offers office, creative, warehouse, and flex space for rent. It is home to more than 50 tenants.
Studio Park, located at 1800 East State Street, is a former mill building that has been upgraded to create modern, dynamic workspaces for rent or lease with units ranging from 500 to 25,000 square feet.
The Community Solar Energy Pilot Program assists utility customers who cannot afford, or do not have sufficient space or access for solar photovoltaic equipment on their own properties. These customers enter into a subscriber agreement to be part of a community solar project located elsewhere, and the output from that solar array is divided among multiple participants who then receive a credit on their utility bills. Anyone who is an electric utility customer in New Jersey can participate. The pilot program even reserves 40 percent of capacity for projects that serve low- and moderate- income customers.
Community solar encourages local clean energy development that is tied to the communities without compromising the preservation of open space or protected lands in New Jersey.
Modern Recycled Spaces, 1800 East State Street, Suite 220, Hamilton 08609. 609-731-0378. Danny Popkin, founder and president. www.modernrecycledspaces.com.
Expansions
Hamilton-based Spiezle Architectural Group has acquired Florida-based Donadio and Associates Architects, effective November 1.
Spiezle is an employee-owned, full-service architectural, interior design, landscape architecture, and planning firm. The acquisition helps grow Spiezle's presence in Florida and expand its impact in educational design, healthcare, and other market sectors.
"Donadio and Associates has a long history in Florida and solid reputation. Their complementary expertise with similar project types makes them a perfect strategic partner as we continue our smart growth approach to our business," said Thomas Perrino, president and CEO of Spiezle Architectural Group, in a statement. "After successfully teaming with Donadio and Associates on numerous pursuits, we both realized that joining forces was the next logical step in our relationship."
"We see Florida as a vital market for us. Our growth into the central areas of Florida will not only strengthen our capabilities in architecture and construction but elevate our client services," he continued.
Donadio and Associates was founded in Vero Beach, Florida, in 1990 by Anthony J. Donadio. The firm is known for design and renovation projects for governmental, education, commercial, retail, arts, civic, healthcare, residential, and religious buildings.
"Since our inception 30 years ago, we have believed that, as professionals, we must be aware of, and take responsibility for, the impact and consequences that our work has on the built environment and our fellow human beings. This new chapter allows us to draw on our deep market knowledge and expand our impact by utilizing Spiezle's talent, expertise, and depth of resources to enhance our current and future Florida-based projects," Donadio said.
Spiezle Architectural Group, 1395 Yardville Hamilton Square Road, Hamilton 08691. 609-695-7400. Thomas Perrino, president and CEO. www.spiezle.com.
Deaths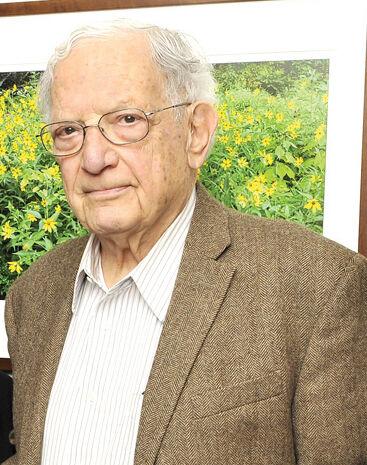 Allen H. Kassof, 90, on November 22. He was a member of the sociology faculty at Princeton University from 1961 to 1973. He also served as an assistant dean of the college and directed the Critical Languages Program, which brought the first undergraduate women to the university.
In 1968 he founded the International Research & Exchanges Board (IREX), which facilitated academic exchanges with the Soviet Union and Eastern Europe and was for some years based on Alexander Street.
He left IREX in 1992, having established the Project on Ethnic Relations (PER) the previous year in anticipation of the serious interethnic conflicts that were to erupt following the collapse of Communism. He led PER, based first in Palmer Square and later on Chambers Street, until 2005, during which time he presided over negotiations and mediated ethnic conflicts in Central and Eastern Europe, the Balkans, and the former Soviet Union.
Beatrice Ann Rogers, 104, on November 20. She was the proprietor of The Town Shop in Hightstown for more than 40 years.
Mary (Maria) Balestrieri, 83, on November 19. She worked First National Bank of Princeton, Princeton University's Fire­stone Library, and Landau.
Michael Joseph Frollo, 91, on November 12. He worked for Stokes Molded Products in Trenton, as a guard for the New Jersey State Prison, and at Chopin's music store. He also gave private guitar lessons in his home.
Lois (Feola) Mennello, 82, on November 2. She worked at Educational Testing Services for 24 years.
G. Christopher Baker, 77, on November 3. He clerked for Justice Frederick W. Hall of the Supreme Court of New Jersey and was vice president of the Montgomery-based law firm Schatzman Baker, where he developed an expertise in zoning and planning law, real estate development law, and business law.
Richard J. Gryziewicz, 56, on November 20. He was a member of IBEW Local 269 Electrical Union for more than 25 years.
Antonia G. Masouras, 88, on November 20. She worked as an executive secretary at Educational Testing Services for many years.
Theresa C. Viggiano Quarino, 82, on November 20. She was an administrative assistant for the state Department of Human Services for 25 years.