TCC Launches Artistic Advisory Board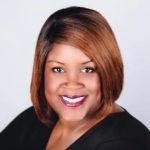 The Trenton Children's Chorus (TCC) has announced its inaugural Artistic Advisory Board in creative programming. Artistic director Vinroy D. Brown Jr. invited leaders from across the United States to actively support the organization in its mission to empower the academic, social, and spiritual lives of children through artistry in music.
"Understanding that the TCC experience for all (students and myself) could only be enhanced with further collaboration, I am grateful to our Board of Trustees who have allowed for the creation of TCC's first ever Artistic Advisory Board. I've called upon colleagues and mentors from literally around the country — all who are leading artists, educators, conductors and musicians of our generation — to align themselves with our mission and purpose. I am so grateful for the direct line we now have with this all-encompassing group of individuals," Brown said in a statement.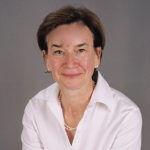 Regional members of the board include Chaequan Anderson, artistic director of the Glassbrook Vocal Ensemble in Ewing (U.S. 1, December 12, 2018), who has experience in music education with TCC as well as Princeton Girlchoir. Lynnel Joy Jenkins, artistic director at Westrick Music Academy, which houses Princeton Girlchoir and Boychoir, is also on the board. Other area members include Patricia Thel, TCC artistic director emerita; and Jason Vodicka, associate professor of music education at Westminster Choir College.
"One of my hopes for my role as Artistic Director was to develop an Artistic Advisory Board. This non-voting party would be comprised of colleagues and mentors of mine from around the country. This group would serve as a 'think tank' for larger TCC ideas and offer them an opportunity to affiliate with us through their own organizations. I am grateful to co-presidents Jill Jackson Carr and Nora Schultz for offering their support in this endeavor," Brown said.
More information on Trenton Children's Chorus: www.trentonchildrenschorus.org.
Sykes Foundation Gift Benefits Black Business Enterprises
The Red Bank-based Pascale Sykes Foundation has announced a $1 million investment in the Equitable Small Business Initiative to support Black business enterprises.
The contribution, made through New Brunswick-based community development nonprofit New Jersey Community Capital and the African American Chamber of Commerce of New Jersey in Trenton, will allow for pandemic relief loans ranging from $10,000 to $75,000 and recovery loan sizes in yet-to-be-determined amounts.
The funding will help Black business enterprises in New Jersey seeking access to resources and support to establish, sustain, augment, or expand business operations, as well as those economically impacted by the pandemic.
"We're honored to support initiatives like this," Sykes Foundation president Fran Sykes said in a statement. "As sole proprietorships and family-run businesses primarily define the Black business community, they often require non-conventional loans and business guidance for sustainable growth. In collaboration with the AACCNJ and NJCC in this capacity, we can directly affect family-owned and operated businesses, be more inclusive, and positively affect a greater number of people."
"Especially as this integral segment of our nation's economy is being devastated by the pandemic, the relief this provides could not come sooner. I really believe it instills hope in so many," AACCNJ founder, president, and CEO John E. Harmon added.
More information on the Pascale Sykes Foundation: www.pascalesykesfoundation.org.
NRG CFO Steps Down
Kirkland Andrews has stepped down as chief financial officer of Carnegie Center-based NRG Energy and has been replaced in an interim capacity by senior vice president and treasurer Gaetan Frotte, the company announced.
Andrews, who has been with NRG since 2011, will continue in an advisory capacity through February 19 before departing to become executive vice president and chief financial officer of Kansas City-based Evergy Inc.
Frotte joined NRG in 2006 and has served in his current role since 2015. He studied at the University of Hertfordshire and received a B.A. in accounting finance from Institut Supérieur du Commerce. He also holds an MBA from the University of Virginia – Darden Graduate School of Business Administration.
Frotte will continue as CFO until NRG completes its internal and external search for a permanent replacement.
NRG Energy Inc., 804 Carnegie Center, Princeton 08540. 609-524-4500. Mauricio Gutierrez, president and CEO. www.nrgenergy.com.