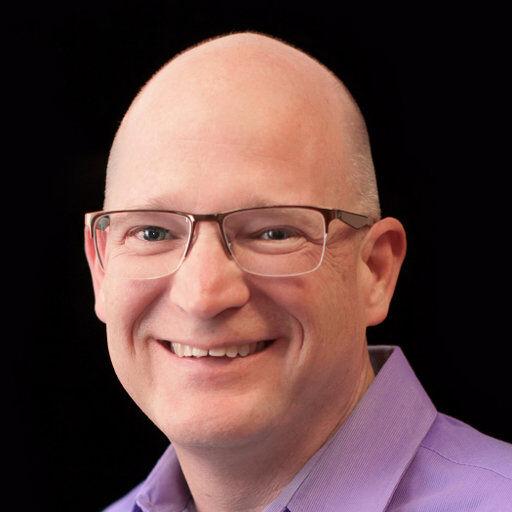 VR Tech On Display
The Mid New Jersey Association for Talent Development is showcasing virtual reality technology at its annual technology showcase to be held Wednesday, October 2, from 1 to 6 p.m. at Dow Jones, 4300 Route 1 North in Monmouth Junction. Registration for the event is at www.midnjatd.org.
Professor Karl Kapp from Bloomsburg University will give a presentation on "Learning in 3 Dimensions: A Virtual Reality Case Study." A panel of speakers includes Arvae McCrerary of Dow Jones, Vijayanandraj Vaiyapuri Ramalingam of SiFy eLearning, Michiel Klonhammer of Learning Stone, and Zachary Konopka of Skilitics.
Steven Just of Intela Learning will also speak on "The Science Behind Interactive Learning."
Karl Kapp is assistant director and faculty member at Bloomsburg University's Institute for Interactive Technologies, where he teaches courses on learning in 3D and other topics. He has a doctorate in instructional design from the University of Pittsburgh.
NY Times Investigation: 12 Companies Scammed State for $100 Million
According to a New York Times investigation published Tuesday, September 24, at least 12 New Jersey companies received $100 million from the New Jersey Development Authority after threatening to move to the same New York State office complex.
None of the 12 companies identified as having claimed to have considered moving to Blue Hill Plaza were in the Route 1 corridor. The Times said there is little evidence that any of the companies seriously considered moving to New York, meaning that their threats to move were for the sole purpose of gaining NJEDA grants under the Grow NJ program authorized by former governor Chris Christie. Jaguar USA got a $26 million grant from the NJEDA after telling the authority they were planning to move to the New York office complex.
The latest allegations deepen the scandal surrounding some of the NJEDA's incentive programs, as an audit by Governor Phil Murphy's administration revealed that a disproportionate amount of grant money went to companies with political connections, especially to South Jersey power broker George Norcross.
NJEDA Seeks Companies to Work with Israeli Partners
The New Jersey Economic Development Authority (NJEDA) is looking for New Jersey-based companies interested in participating in the New Jersey-Israel Innovation Partnership Initiative. Companies that participate in the initiative will gain both access to international partners and to research and development (R&D) funds from an Israeli company and the Israel Innovation Authority.
"In today's increasingly global economy, creating opportunities for New Jersey-based businesses to connect with partners around the world is critical to building a stronger, fairer economy," said NJEDA CEO Tim Sullivan. "The New Jersey-Israel Innovation Partnership Initiative brings together two of the world's leading innovation ecosystems to advance cutting-edge research and development and create new pathways to success for entrepreneurs and workers in the Garden State."
Launched in October, 2018, during Governor Murphy's mission to Israel, the initiative promotes partnerships between New Jersey and Israeli companies to advance joint R&D projects. The goal is to increase the level of R&D taking place in New Jersey, expose New Jersey businesses to new markets and commercial opportunities, and encourage high-growth Israeli companies to establish their American headquarters in New Jersey.
"Israel has long been one of New Jersey's most important partners," said Andrew Gross, executive director of the New Jersey-Israel Commission. "Increasing collaboration between the companies driving innovation in both places through efforts like the New Jersey-Israel Innovation Partnership Initiative is critical to increasing New Jersey's international profile and building a stronger economy here in the Garden State."
The initiative falls under the governor's international innovation program and, if successful, the EDA could further expand it, as well as replicate it with other countries.
"Israel is known globally as a leader in innovation and we are excited to facilitate research and development partnerships between Israeli companies and New Jersey-based businesses," said Israel Innovation Authority Chairman and Chief Scientist at the Ministry of Economy and Industry, Dr. Amiram Appelbaum. "Forging strong ties between two centers of innovation will benefit businesses and consumers in both New Jersey and Israel."
For more information, including how to qualify for the program, visit www.njeda.com/rfei_oit
Management Moves
Soligenix (SNGX), 29 Emmons Drive, Suite B-10, Princeton 08540. 609-538-8200. Christopher J. Schaber, president and CEO. www.soligenix.com.
Soligenix, a late-stage biopharmaceutical company based on Emmons Drive, has appointed Jonathan Guarino as its senior vice president and CFO.
"We are delighted to welcome Jonathan to our team, as we leverage his combination of financial acumen and commercial and business experience," said Christopher J. Schaber, CEO of Soligenix. "As we continue to execute our growth strategy, we are clearly building momentum towards potential commercialization, and the talent we are attracting is an absolute reflection of our solid progress to date."
Guarino most recently served as corporate controller for Hepion Pharmaceuticals, Inc. (formerly ContraVir Pharmaceuticals, Inc.), a New Jersey-based public biotechnology company.
Previously, he worked as controller and senior manager of technical accounting for Suite K Value Added Services and Covance. Prior to these positions, he held accounting and finance positions with several companies, including PricewaterhouseCoopers, BlackRock, and Barnes & Noble. He has a bachelor's degree in business from Montclair State University.
Karen Krumeich, who has served as senior vice president and CFO since June 16, 2016, has left.
Deaths
Sol Libes, 89, on September 21. He was the founder of the Amateur Computer Group of New Jersey and the Trenton Computer Festival, both of which continue to this day. He was a professor at Union County Technical Institute and wrote 16 books on technology. He also consulted with companies on microprocessor design, published a monthly column in Byte Magazine, and founded Microsystems Magazine.
Darlene Ruth Perri, 73, on September 21. She was an information scientist for Bristol-Myers Squibb in Princeton.
Barbara A. Smith, 78, on September 19. She was a biologist for Johnson & Johnson and later was a social work supervisor at the Mercer County Board of Social Services.
David Benjamin Brown, 77, on September 15. He was a psychologist in private practice for more than 50 years.
Richard Franklyn Bailey Sr., 84, on August 20. He was a nuclear chemist at RCA in Princeton.