TDA Director Gilmour Announces Retirement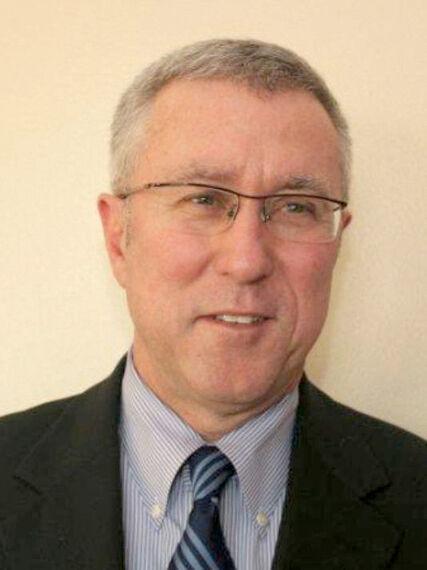 Trenton Downtown Association Executive Director Tom Gilmour has announced his retirement, effective January 31. Patricia Hall will serve as interim executive director until a permanent replacement is selected.
Gilmour arrived at the TDA in 2016, having served as director of economic development for Asbury Park from 2002 to 2015. There, he was credited with leading initiatives that helped breath new life into the shore town struggling with high poverty and crime rates.
When he came to Trenton, he saw the parallels with Asbury Park and hoped for a similar trajectory in the capital city. "I expect something very similar to happen here in Trenton," he told U.S. 1 in a 2016 interview. "We just have to rally around, and everybody has to become an ambassador for the city."
During Gilmour's tenure, TDA created a desirable environment to attract developers and new businesses to the capital city. Under his leadership, the organization expanded its arts programming and provided much-needed funding to local businesses during the coronavirus pandemic. Gilmour also served as the chair of the Princeton-Mercer Convention & Visitors Bureau and was a member of Greater Trenton's Advisory Committee.
"I am fortunate to have had the opportunity to work with some amazing professionals in Trenton and am very proud of the work the TDA staff accomplished during my tenure," Gilmour said in a statement. "While I am sad to be leaving, I am also confident the organization is poised to move ahead with many new initiatives."
Patricia Hall, his interim replacement, previously served 13 years as director of operations at the Trenton Free Public Library. A graduate of Villa Victoria Academy and Argosy University, Hall has served on several boards, including TDA's, and has been active in the community for many years.
"I am determined to lead TDA during this transition, assuring that the organization remains true to its mission to strengthen downtown Trenton by promoting and supporting its businesses and residents," Hall said.
Trenton Downtown Association, 16 East Hanover Street, Trenton 08608. 609-393-8998. Tom Gilmour, executive director. www.destinationtrenton.com.
IAS' Nelson Named to Biden Science Team
Alondra Nelson, a professor in the School of Social Science at the Institute for Advanced Study in Princeton, has been named by the Biden administration as deputy director for science and society in the Office of Science and Technology Policy.
Nelson earned her undergraduate degree at the University of California – San Diego and her PhD at New York University. She taught at Yale and Columbia prior to joining the institute.
She is the author of numerous books covering topics in science, technology, medicine, and society including "The Social Life of DNA: Race, Reparations, and Reconciliation after the Genome" and "Body and Soul: The Black Panther Party and the Fight against Medical Discrimination." She is currently working on an essay collection titled "Society After Pandemic."
In remarks at the event announcing her appointment, Nelson noted her perspective as a researcher working at the intersection of science and society:
"Perhaps never before in living memory have the connections between our scientific world and our social world been quite so stark as they are today," Nelson said. "The Covid-19 crisis has inflicted extraordinary suffering but it has also held up a mirror to our society, reflecting in its deadly wake resource gaps and medical disparities."
Deaths
Douglas H. Wiedemann, 67, on November 12. As an undergraduate at Princeton University he worked as an intern at the Institute for Defense Analyses and after earning his doctorate in mathematics he had a long career as a staff member at its Center for Communications Research.
Eileen M. Burke, 92, on January 12. She held a PhD in education and taught graduate-level courses at The College of New Jersey and Rider University.
Marie F. Kay, 93, on January 8. She was retired from Mercer County Extension Services and volunteered with Union Fire and Rescue Squad and Ladies Auxiliary, McCarter Theater, Bucks County Playhouse, and other organizations.
Robert R. Moriconi, 59, on January 15. He worked for the Hamilton Township Department of Water Pollution Control.
Emilio Testa, 87, on January 5. Prior to retirement he was a machine operator for US Steel, Trenton Works, and Congoleum Corporation.
Colonel Edwin Crowell, 86, on January 8. He worked for Union Camp in Lawrenceville for 33 years.
Jean V. Ferdetta, 85, on January 13. She worked for 31 years as a principal library assistant at The College of New Jersey.
Robert Kubiak, 65, on January 11. He worked for Hamilton Township as an equipment operator and a hazardous materials specialist. He also worked at Robert Wood Johnson Hospital.
Gladys L. Stimon, 99, on January 12. She worked for years as a clerk for Bordentown City.
Lucy Margaret Smith, 76, on January 8. She retired as director of the Telephone Reassurance Program for the Mercer County Office on Aging.
John Vincent Vaccaro, 68. He worked as a machinist for Princeton Plasma Physics Lab.
Robert Donald Carter, 90, on January 10. He was retired from Princeton University, where he spent 25 years working in financial management.
Robert C. Exton, 91, on January 5. He was an accountant for Johnson & Johnson in Somerville.
Vincent J. Grygon, 68, on January 10. He was a golf course foreman at Princeton Golf Course and assisted in building the Mercer Oaks East golf course.