Management Moves
Taft Communications, 2000 Lenox Drive, Suite 200, Lawrenceville 08648. 609-683-0700. Ted Deutsch, CEO. www.taftcommunications.com.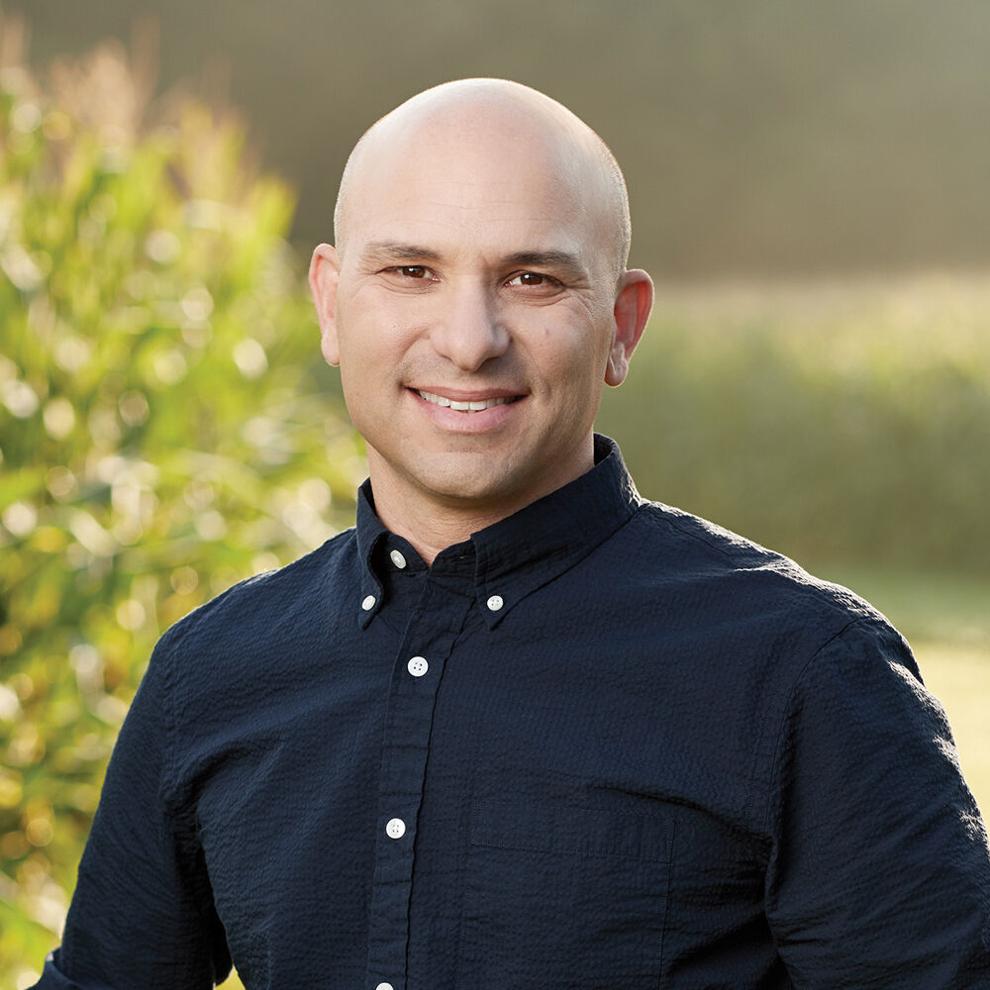 Lenox Drive-based Taft Communications has appointed Ted Deutsch as the firm's chief executive officer. Concurrently, Deutsch becomes the majority owner of the firm founded in 1983 by the husband-and-wife team of Pete Taft and Mara Connolly.
"It's an honor to accept the leadership mantle from my partners who have won so many decades of success for clients by doing things that matter," Deutsch said in a statement. "Our growing, diverse, and talented team today –— combined with strong, purpose-focused work — makes me more excited than ever about building on the reputation and legacy that Mara and Pete created."
Deutsch joined Taft as a consultant in 2012 after two decades in agency and corporate communications positions, including as VP of communications and public affairs for Sandoz Inc. and Avis-Budget Group. Deutsch earned a B.A. in history from Princeton and M.S. in foreign service from Georgetown. He has served as president of Taft since 2014 and became a minority owner in 2018.
Connolly and Taft will remain on Taft's board, with Connolly contributing creative counsel on select projects, and Taft continuing to provide leadership communications counsel to C-suite executives.
"We first met Ted as a friendly competitor over a decade ago and ever since have enjoyed a partnership in every sense of the word," Pete Taft said in a statement. "Ted has led the threefold growth of our Taft Communications business, and we are thrilled about the continued vitality of the firm under his leadership."
"Pete and I saw in Ted someone who shared our values, our vision, our philosophy about the world — and our sense of humor!" Connolly said. "The Taft management team is committed to curiosity and creativity, making a rewarding and fun environment for our own team, and remaining 100 percent focused on the client's idea of success. We can't wait to see how he and the team move us forward."
Beyond, 902 Carnegie Center, Suite 160, Princeton 08540. Robert O. Carr, chief executive officer. www.getbeyond.com.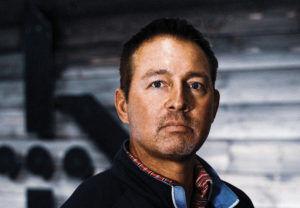 Beyond — the Carnegie Center-based technology firm that helps businesses streamline operations — has promoted Brent Rose, its chief sales officer, to the newly created position of chief revenue officer. Rose's expanded responsibilities will include sales, marketing, and product development, with a focus on customer experience.
Beyond was founded in 2017 by Bob Carr, who created the company after selling the payment processing firm he founded and led, Heartland Payment Systems, for $4.3 billion in 2016. In explaining Rose's new position, Carr noted, "Brent has walked in the shoes of every level of salesperson we have at Beyond, knows the products in the marketplace better than anyone, is ethical to the core, and wants everyone to win."
"With our model, the merchant gets a good value, the successful salesperson gets paid a very handsome amount of money, and the company wins," Carr continued. "Brent believes in this value proposition and has the intelligence and work ethic to execute it."
Ware Malcomb, 400 Alexander Park Drive, Suite 304, Princeton 08540. 609-362-9740. Michael Bennett, principal. www.waremalcomb.com.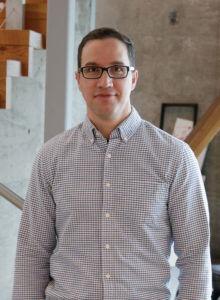 Ware Malcomb, an interior design and architecture firm with an office off Alexander Road, has promoted Arturo Ponciano to studio manager, interior architecture & design, in the Princeton office.
Ponciano joined Ware Malcomb as senior project manager in 2017 specializing in repositioning and corporate fit-out projects.
"Arturo's extensive interior design expertise coupled with his calm demeanor make him a valuable mentor and strong leader," said Marlyn Zucosky, director of interior architecture & design for the firm's Princeton and Newark offices. "Arturo's dedication to our team and clients is apparent in everything he does, and we look forward to his continued growth in years to come."
Ponciano holds a bachelor of architecture degree from the University of Miami.
Maplewood at Princeton, One Hospital Drive, Plainsboro 08536. Lisa Williams, executive director. 844-782-3078. www.maplewoodatprinceton.com.
Maplewood Senior Living has announced the appointment of three people to leadership positions at its location on the campus of Penn Medicine Princeton Health that is scheduled to open this summer. The 98,000-square-foot senior living community will feature 105 studio and one-bedroom units and care options including assisted living and memory care.
Lisa Williams will serve as executive director. She has more than 20 years of senior living care experience, with 16 of those spent as an administrator. She graduated from Rowan University and earned her master's in public administration from Kean University. She currently serves as a chair on the NJ Assisted Living Council.
Michael Tucker was named director of business development, with responsibilities for developing partnerships with healthcare professionals and community organizations focused on seniors. He earned his bachelor's in business administration from Rider University.
Leslie Conover will be the community relations director and work directly with families to help them navigate their living options. She graduated from Rider and has more than 25 years of sales experience in hospitality and senior living.
IAS' Wigderson Awarded Abel Prize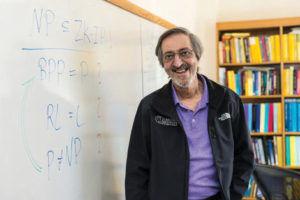 Avi Wigderson, a professor in the school of mathematics at the Institute for Advanced Study in Princeton, has been named a recipient of the 2021 Abel Prize.
He will share the prize — considered to be the Nobel Prize of the math world — with László Lovász, a Hungarian mathematician who was previously a visiting professor at the Institute. They will split $7.5 million Norwegian krone, or about $877,000.
The Abel committee cited the duo "for their foundational contributions to theoretical computer science and discrete mathematics, and their leading role in shaping them into central fields of modern mathematics."
"I am thrilled that the mathematics community has recognized with this prize the entire field of the theory of computation, which has been my academic and social home for the past four decades," Wigderson said in a statement. "I feel lucky to be part of this extremely dynamic community, whose fundamental goals have at the same time deep conceptual and intellectual meaning, scientific and practical motivations, with pure fun problems and brilliant collaborators to pursue them with."
Wigderson is recognized for his prolific contributions to the major areas of computational complexity theory, including randomized computation, algorithms and optimization, circuit complexity, proof complexity, quantum computation, cryptography, and understanding of fundamental graph properties.
"Avi Wigderson stands, in the tradition of Gödel and von Neumann, at the pinnacle of the theory of computation," Institute director Robbert Dijkgraaf said in a statement. "His work shows how some of the deepest ideas in mathematics are intimately connected to a technology that is totally transforming our society. Avi is also a convincing advocate for computation as a powerful and promising perspective on all fields of knowledge."
The Israel-born Wigderson has previously held appointments at the University of California, Berkeley; IBM Research, San Jose; Mathematical Sciences Research Institute; Princeton University; and the Hebrew University of Jerusalem. He is a member of the American Academy of Arts and Sciences and the National Academy of Sciences.
Deaths
Phyllis Marchand, 81, on March 25. She served 22 years on the Princeton Township Committee, including 14 years as mayor. She also worked as book indexer of The Woodrow Wilson Papers edited by Princeton University historian Arthur Link. Additionally she served on the boards of the D&R Greenway, McCarter Theater, HomeFront, and Corner House, among many others.
Wolfgang Stodiek, 95, on March 7. He began work at Project Matterhorn — eventually renamed Princeton Plasma Physics Lab — in 1959 and oversaw the laboratory's conversion from conducting fusion experiments on stellarators to using tokamaks. Though he retired in 1996 he continued to work at the lab a few days a week until he returned to his native Germany in 2007.
Ian Jeffrey Reisnger, 35, on March 14. He worked for APH Builders in Hamilton.
Malvern R. Hoffman, 87, on March 2. He worked as a chauffeur for A-1 Limousine and previously owned an operated a Sunoco station in Ewing. He also volunteered with the Prospect Heights Volunteer Fire Company.
Marie A. Butterfield, 83, on March 13. She worked in bookkeeping at Trenton Trust Bank and later at Tiger Distributors Inc.
Philomena Kovac, 92, on March 18. She worked for the Horsman Doll Factory and spent 27 years as a food service worker for the Hamilton Township School District.
Robert S. Hirst Jr., 91, on March 18. The Navy veteran worked for the state Division of Taxation for 38 years and retired as acting chief auditor.
Judith Rauschert Bushnell, 84, on March 25. Early in her career she worked for Opinion Research Corporation in Princeton and after raising her family worked in several administrative roles at Princeton University in admissions, annual giving, and for Mathey College.
Louis A. Papp, 90, on March 25. He spent 32 years with the state Department of Transportation, retiring as a supervising engineer.
Rita Charlotte Sadovy on March 18. She retired from the state Department of Higher Education in 2011.
Robert H. Smith, 89, on March 25. The Army veteran began work as an accountant with Wolf & Co. and after several mergers retired from KPMG, LLC, Lawrenceville.
Zoraida Mary Platas, 92, on March 23. She was a supervising clerk and stenographer with the Mercer County Probation Department, where she worked for 34 years.
Ann D. Sciarrotta, 71, on March 22. She was an administrative secretary for 46 years with the Trenton Board of Education.
Janet Rose Moore, 66, on March 23. She was a social worker for the Visiting Nurses Association of New Jersey.
Carol M. Lawyer, 69, on March 20. She worked in numerous positions and ultimately retired from Educational Testing Service.
Thomas John McHale, 90, on March 19. He owned and operated McHale's Pharmacy in Hamilton for 21 years and was staff pharmacist at Hamilton Hospital for an additional 21 years.