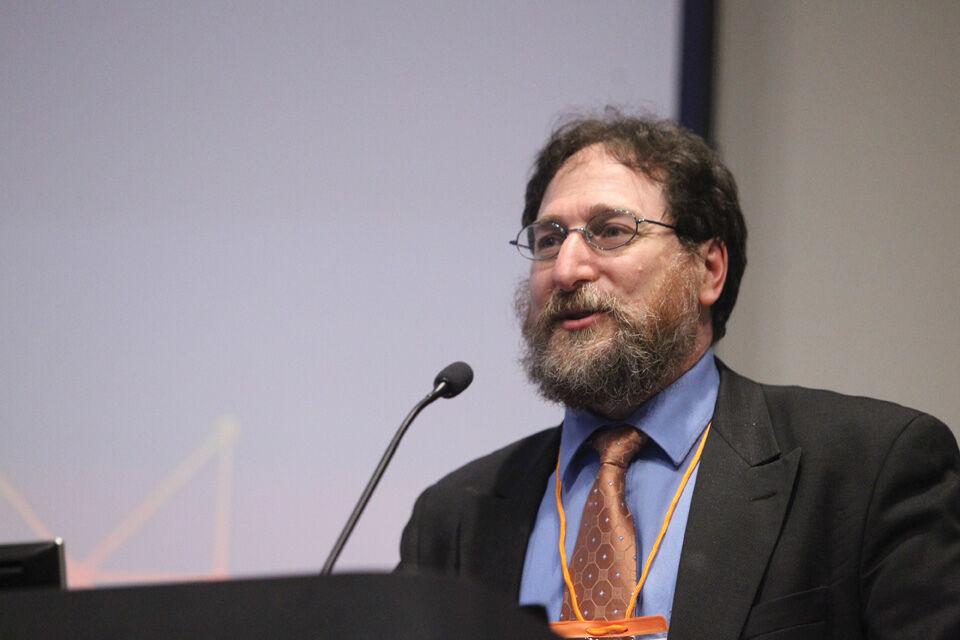 Craig B. Arnold, a professor of mechanical and aerospace engineering and director of the Princeton Institute of Materials, has been appointed Princeton University's vice dean for innovation. He will begin the role July 1.
Arnold will be the university's second vice dean for innovation, a role established in 2020 to provide academic leadership for innovation and entrepreneurship activities across campus.
"Craig Arnold exemplifies the entrepreneurial spirit of Princeton," said Princeton University Dean for Research Pablo G. Debenedetti. "Throughout the university, Craig is recognized for his pioneering research, his visionary leadership of the Princeton Institute of Materials, his entrepreneurship and his outstanding service on behalf of Princeton."
Arnold succeeds Rodney Priestley, a professor of chemical and biological engineering, who served as inaugural vice dean for innovation beginning in February, 2020. Priestley will become the dean of the Graduate School on June 1.
"Craig will be building on the extraordinary foundation established by Rodney Priestley during his visionary tenure as inaugural VDI," Debenedetti said. "What is more, Craig will bring his own experiences, creativity and inspirational leadership to this role."
The role of the vice dean includes strengthening the University's capacity to engage with technology investors, industry, entrepreneurs, alumni and other potential partners. The position leads the Princeton Innovation initiative and oversees the University's efforts to grow Princeton's culture of innovation across disciplines.
As vice dean for innovation, Arnold will join the Office of the Dean for Research (DFR), and work closely with DFR offices including the Office of Technology Licensing, Corporate Engagement and Foundation Relations, and the Princeton Entrepreneurship Council.
Arnold has served since 2015 as the director of the Princeton Institute of Materials. He leads a research program that ranges from basic science to applied technology aimed at developing a deeper understanding of materials synthesis and processing in areas including advanced manufacturing, energy storage and conversion, and optics and photonics.
He is a preeminent researcher in the field of materials science; he and co-authors have published over 200 scientific papers and book chapters.
Arnold holds 13 granted patents, and is the co-founder of two companies based on research conducted at Princeton. TAG Optics Inc. developed the TAG lens and was later acquired by a major precision instrument manufacturer. Invictis Technologies is working to create a safer and less painful automated intravenous injection device.
Arnold holds a Ph.D. in experimental condensed matter physics from Harvard University and a B.S. from Haverford College. He was a postdoctoral researcher at the Naval Research Laboratory prior to joining the Princeton faculty in 2003.