The importance of voting in a democracy was brought to the nation's attention during the January 6, 2021, siege on the U.S. Capitol by Americans who had been led to believe the election had been stolen from President Donald Trump.
During those tense moments when a mob had breached the building and were headed to the congressional chamber where the U.S. Congress was set to approve the Electoral College's votes in favor of President-elect Biden, two U.S. Senate aides, both young women, took control of the wooden box with the ballots that was the evidence of the election's outcome and safely removed it from the scene.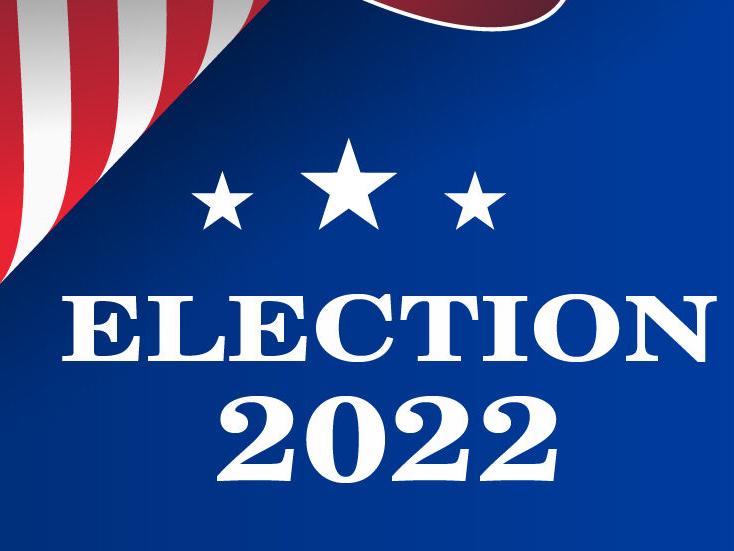 Their simple action not only saved the U.S. election — and perhaps American democracy — it showed how vital it was to maintain clear information in order to verify an election.
Two years later in Mercer County, New Jersey, people are still scratching their heads and trying to figure out how on Election Day, November 8, 2022 — during an era where elections are ready to be challenged and conspiracy theories are as common as COVID variants — the Mercer County Clerk and Board of Elections could create a situation where every county-wide voting machine went haywire and most voters were left perplexed and unsure of what was going on.
Now, thanks to a combination of post-election statements by county officials and an unofficial report by a computer expert, the following story emerges:
---
After the election debacle, Mercer County Clerk Paula Sollami Covello announced that Mercer County Prosecutor Angelo Onofri would lead an investigation into "the recent Election Day scanner failure."
Her statement said the investigation was aimed at determining whether or not there was malicious or criminal intent to disrupt the conduct of the election.
The clerk then reported that, "On Monday, November 21, the Mercer County Commissioners held a public meeting wherein Prosecutor Onofri announced his findings, stating that his office conducted a thorough investigation and determined there was no criminal intent or vote tampering during the election.
"The investigation further concluded that there was a human error made in the programming of the voting machines by an employee of Dominion Voting Systems, which did not allow the machines to scan.
"Despite this setback, on Election Day, all ballots were securely transferred to the Board of Elections Office, where they were counted by a bipartisan group of commissioners on high-capacity scanners.
"Every ballot that was cast on Election Day was counted, and the integrity of the election remained intact throughout this process."
"The only difference from last year was that ballots were scanned at a central location instead of on-site at the polling locations."
Then, on December 1, a more extensive overview of the "Election Day Scanner failure" appeared on the website Freedom to Tinker, a project of Princeton University's Center for Information Technology Policy.
Its author is Andrew Appel, a Princeton University professor of computer science who was featured in the October, 2019, U.S. 1 article, "Mercer's Voting Machines: Old, Hackable, and Not Going Anywhere."
Basing his report on the November 21 report by the Mercer County Prosecutor, County Clerk, the Superintendent of Elections, an officer of Royal Printing Services, a vice president of Dominion Voting Systems, and several Mercer County citizens who witnessed chain-of-custody issues, Appel notes the following regarding what he calls an "embarrassing screw-up that deserves scrutiny."
Simply put, "In Mercer County, New Jersey, because of an error in preparing the Ballot Definition Files, the printed ballots did not match the ballot definition file, and the ballots could not be read."
"So what happened exactly?" he asks rhetorically before providing the following explanation:
---
In order for New Jersey county clerks to be able to report precinct-by-precinct totals, state ballots are labeled with a precinct number; and each vote-by-mail ballot, each provisional ballot, each early-voting ballot, each regular election-day ballot is labeled with a distinct precinct number.
In Mercer County, he writes, "all these ballots are printed in advance of the election, except the early-voting ballots, which are produced on-demand by ballot-marking devices."
Furthermore, Mercer County's clerk is responsible for ballot printing and voting machine programming. In this case the contracts went to Royal Printing Services and Dominion Voting Systems.
While the vote-counting program in the voting machines does not change from election to election, Appel notes that for each election a "ballot definition file" is prepared that tells the vote-counting program what candidates are on the ballot, in each ballot style."
He then provides a brief timeline and commentary:
---
In September, the county clerk sent Royal Printing Services the list of each town's candidates for the November election. Royal created the ballot layout that needs county clerk approval.
On October 5, the file was sent to Dominion, the county clerk, and the superintendent of elections.
As Appel explains, "On each ballot, the 'ballot ID' (a number between 1 and 975) is printed at the bottom of the page, in plain text and as a barcode that the voting machines can read.
"Later that morning, employees at Dominion started to encode this file of ballot styles into the Ballot Definition Files that the Dominion voting machines could accept.
"The County Clerk did not approve this set of ballot styles but asked to have a phone call with Royal and Dominion that same day. In the call she pointed out that it was not necessary to print 243 different forms of provisional ballot, it would suffice to have one style of provisional ballot for each of the 18 different layouts (4 Trenton wards + 11 towns + Spanish-language ballots in 3 of those towns), and doing it this way would save money for the county.
"This occurred during a conference call mid-day on October 5, with the county clerk, Dominion, and Royal. In that call it was agreed that Royal would produce a new set of ballot styles. In an e-mail on the afternoon of October 5, Dominion was formally notified of this change, and Dominion acknowledged by e-mail that they had received the change.
"The Dominion employee who was tasked with updating the Ballot Definition Files redid the coding of all the provisional ballots. Unfortunately this employee failed to understand that all the election-day ballots would have new numbers as well."
The result was that the voting machines could not interpret the information on the ballots.
So why wasn't this caught earlier?
Appel notes that the Mercer County Superintendent of Elections performed a routine Logic and Accuracy Test (LAT) between October 21 and 24 by using a sample created by Dominion and printed by Royal.
However, Dominion created the LAT deck based on its own list of ballot styles and "this matched what the voting machines expected, and the LAT "passed. In hindsight, it's clear that a more reliable test would use the actual preprinted optical-scan ballots that Royal was preparing for the real election."
Therefore, on Election Day "in each and every precinct, the preprinted ballots had a different ballot ID number than the voting machine expected" and "the voting machines rejected the ballots."
But what about missing ballots in Robbinsville and Princeton?
Appel says there is a chain of custody of paper ballots that is important for audits and verifications, and ballots are moved into a red security bag sent to the county and put into a secured and monitored vault
And while the ballots were accounted for, Appel writes, "Mercer County's chain-of-custody procedures are not perfect. We can wish for perfectly trained poll workers, but remember that the Superintendent (of Elections) has to hire and train hundreds of people to work a single 14-hour day for low pay — not so easy!"
Appel concludes by calling the November 8 New Jersey election "an embarrassing failure of our county election system. Voters were angry that the voting machines didn't work and had an uncomfortable feeling depositing the ballots in a slot where who-knows-what would happen to them."
Then going back to the theme of the 2019 article, he says, "For over a decade I have been advocating for preprinted hand-marked paper ballots, counted by precinct-count optical scanners, so it was embarrassing for me too.
"(Yet) even with these mistakes, this election was more secure and more trustworthy than previous elections that had no paper ballots.
"Our election administrators have some work to do — and they know it — in improving communications with vendors, logic and accuracy testing, and chain of custody protocols. I feel confident that they're on it."
So do a lot of others — our democracy depends on it. Really.
---
For Appel's full report, see freedom-to-tinker.com/2022/12/01/why-the-voting-machines-failed-in-mercer-county.