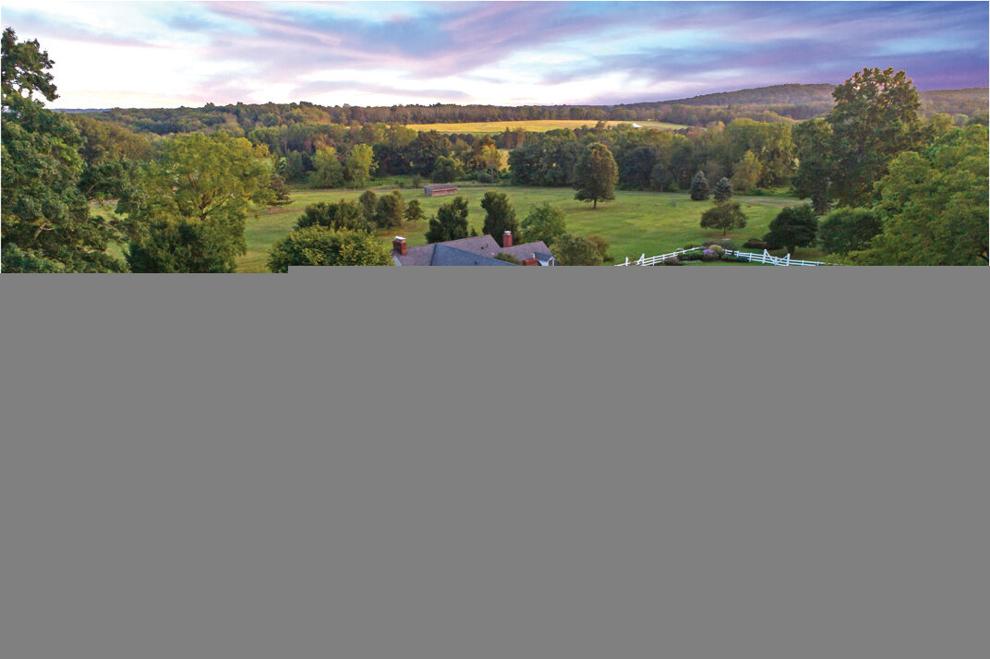 How many thoroughbred race horses can you keep in your home office? None? If you're unhappy with this state of affairs, an upcoming home auction is just what you need. On Thursday, October 10, at 7 p.m., Platinum Luxury Auctions, a Miami-based company, will sell the 77-acre Hopewell property that belongs to hedge fund baron Jay Regan in a no-reserve sale.
The auction will take place at the home, located at 189 Woosamonsa Road in Pennington in the foothills of the Sourland Mountains. Regan, through the auction company, said he was selling the home to raise capital to give to charity. The home was listed for sale by Callaway Henderson Sotheby's International Realty for $4.8 million before being put up for auction.
The house comes not only with a fabulous view, but a rich backstory in the history of business (U.S. 1, June 14, 2017).
Regan is famous for his involvement in creating Princeton Newport Partners, one of the world's first quantitative hedge funds that used computer algorithms to make advantageous trades. PNP was founded on Alexander Street in 1969 and later moved to Vandeventer Avenue and finally to Witherspoon Street.
The success of the company made Regan and his partners rich, but also attracted the attention of then-federal prosecutor Rudy Giuliani. The firm had dealings with infamous junk bond king Michael Milken, and the feds, in an apparent bid to pressure them to give up information on him, raided PNP's offices in 1987, swarming the Witherspoon Street office and carting off boxes of documents.
The dramatic raid kicked off years of legal trouble for Regan, who refused to cooperate with federal prosecutors or make a plea bargain. He was convicted over a series of trades in which securities were "parked" to create losses to offset temporary gains that resulted from computer-driven trading.
However, the trial attracted sympathetic attention from James Stewart, a Wall Street Journal reporter who thought that the prosecution's case was weak. Stewart investigated the case and wrote a book about it called "Den of Thieves," which went a long way toward rehabilitating Regan's reputation. The trial took place in 1989, and in 1992 a federal judge vacated the last of the charges on appeal.
Regan got back into trading and founded a private investment company. Harbourton Enterprises, based on Hulfish Street, now has offices around the country.
With the exception of this incident, Regan has kept a low profile. In 1974 he and his wife, Amy, bought Deer Run Farm, an estate that seems suited to someone who would like the option of living out of the public eye. The couple raised three children there. The property is a short drive from Princeton over winding country byways where you are likely to see more deer than people on the roadside.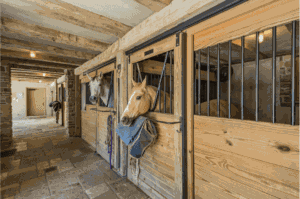 Behind a gate and up a long driveway, past horse pastures, is the 1894 farmhouse that is the main building of Deer Run Farm. In addition to the five-bedroom house, which has been expanded from the original structure, there is a barn that serves as a gigantic home office, with a horse stable on the bottom level. A smaller three-and-a-half-bedroom house served as the residence for the caretaker.
What's not obvious from a short trip up to the driveway is that the house is virtually ready for the Apocalypse. On the back half of the property, obscured from the house by trees, is a massive field of solar panels that provides enough electricity on a good day to run every outlet in the home at once. Excess power is sold to the power company, while a gigantic generator hidden in a building that looks like a corn crib provides backup and comes with enough fuel to run for weeks. Heat is provided by propane on site, and the office/barn has in-floor radiant heat. Instead of a power bill, Deer Run Farm usually gets a check from the power company. (However, it does get a substantial property tax bill: last year it was $110,880 on an assessed value of $3,988,500.)
For further self-sufficiency, water comes from three wells, with an additional well standing by if needed.
There are six outbuildings on the property as well, including a machinery barn for all of the equipment needed to maintain the grounds, a pool shed, and a pottery barn.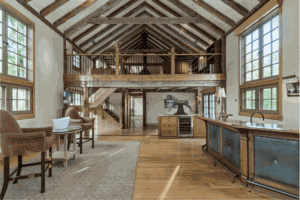 Luxuries include a heated outdoor jacuzzi, an in-ground pool, renovated bathrooms with large showers and bathtubs, a gourmet kitchen, and everything else you would expect in a multimillion-dollar home. There are personal touches as well, such as a dark room for developing photographs, located in the basement, which the caretaker built for the Regan children so they could pursue a teenage hobby in the 1980s.
The same caretaker is also responsible for the condition of the house. Walter Cerini of Platinum Luxury Auctions said that everything on the property is in good working order and has been well maintained over the years.
The most modern building on site is the barn and office, built in 2005 using reclaimed beams to give it a much more classic look. The main part of the three-level building is a spacious office, with a loft upstairs overlooking the large hall. The Regans used the space to host charity fundraisers for human rights, health, and environmental causes. There is also a bedroom/bathroom suite in the building. The ground floor is taken up by four horse stalls equipped with auto washers and feed bins, plus a tack room and a fly-spray system to keep the pests out.
For more information and to register for the auction, visit platinumluxuryauctions.com or call 800-674-2997.