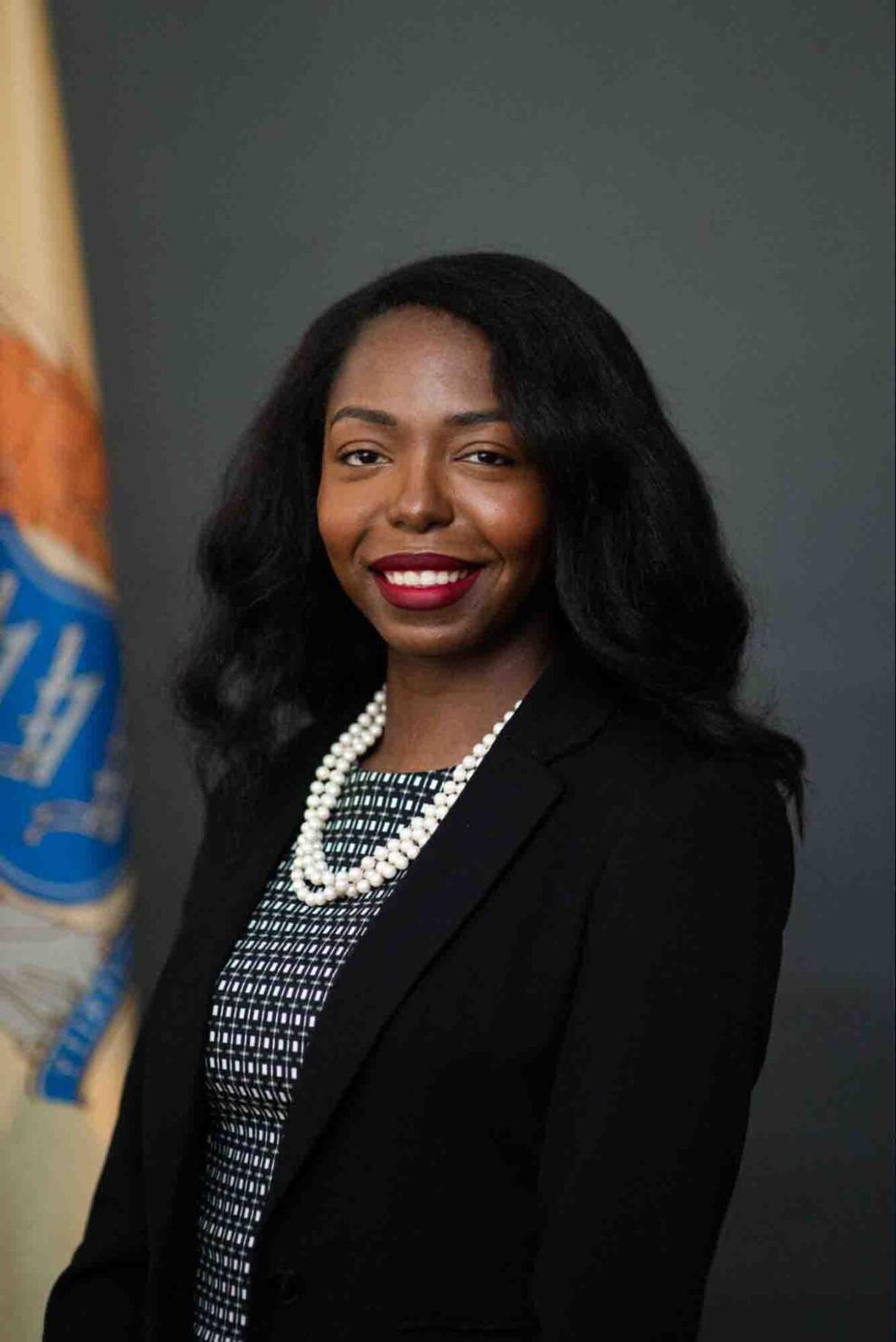 Two years after Gov. Phil Murphy signed New Jersey's Environmental Justice Law into effect, the proposed rules and regulations are now open for public comment. In September, 2020, New Jersey was established as the first state in the nation to "require mandatory permit denials if an environmental justice analysis determines a new facility will have a disproportionately negative impact on overburdened communities," according to the Office of Environmental Justice.
On Friday, June 10, the New Jersey Business and Industry Association hosts an information session titled "Permitting and Compliance under the new Environmental Justice Paradigm" with New Jersey Department of Environmental Protection representatives. The hybrid event is being held at the Pines Manor in Edison from 8:30 a.m. to 1 p.m. The cost for in-person or virtual attendance is $80. Visit www.njbia.org to register.
The Department of Environmental Protection includes the Office of Environmental Justice and now has the power to amend or deny permits for eight types of facilities, and any of their expansions, who submit applications to be located in communities designated as overburdened — households whose population demographics comprise at least one of three inequities, based on U.S. Census block groups — that could be harmed in the process.
While the NJDEP hopes to have the law's implementation finalized by the end of the year, following an ongoing 90-day public comment period, the entity is allowed to "mirror the spirit and intent of the law" in an interim period because of Administrative Order 2021-25, signed in 2021 by Commissioner of Environmental Protection Shawn M. LaTourette.
A community is considered "overburdened" if it meets at least one of the following criteria: at least 35 percent of their households recognized as low-income, or "at or below twice the poverty threshold" according to the U.S. Census Bureau, "at least 40 percent of the households identify as minority or as members of a State recognized tribal community," and/or at least 40 percent of the households recognized as having limited English proficiency, or "without an adult that speaks English 'very well'" according to the U.S. Census Bureau.
Often, these are concurrent, with New Jersey's low-income communities, and communities of color "subject to a disproportionately high number of environmental and public health stressors, including pollution from numerous industrial, commercial, and governmental facilities located in those communities and, as a result, suffer from increased adverse health effects including, but not limited to, asthma, cancer, elevated blood lead levels, cardiovascular disease, and developmental disorders," as the OEJ website says.
According to the Office of Environmental Justice, "there are approximately 348 municipalities, with populations totaling approximately 4,687,381, that have overburdened communities within their municipalities."
In order of the number of overburdened communities, Mercer County's totals are Robbinsville (2), Hightstown (3), Princeton (4), Lawrence (5), West Windsor (9), East Windsor (12), Ewing (14), Hamilton (22), and Trenton (70).
The Office of Environmental Justice is led by director Kandyce Perry. She received her master's of environmental studies in environmental policy from the University of Pennsylvania and previously worked with Trenton nonprofit New Jersey Future.
"My role, on behalf of the Murphy administration, is to coordinate a whole of government approach to environmental justice, so that it is not just one department or agency's responsibility to try to further EJ," Perry says, adding over email that those same duties go into ensuring "that all people have equal protection from environmental hazards and equal access to environmental benefits. The NJDEP and all of state government have a role to play, and we will do it together."
To facilitate this, Perry makes recommendations, providing "technical assistance, resources, and best practices to all state agencies as to how they can incorporate EJ into their work, their operations, their mission, their policies and programs." The agency is a government liaison, but also "a point of contact for New Jersey's overburdened communities" to hear out their concerns.
In anticipation of their full abilities, NJDEP is still able to require public hearings and comment periods to help overburdened communities, as well as apply special permit conditions to facilities under AO 2021-25.
For the dates of public hearings related to the administrative order, visit the "Public Meetings and Community Engagement Opportunities" page on NJDEP's website, nj.gov/dep/ej/action.html#njdep-ej-publicmeeting. As of press time, no Mercer County locations or facilities are listed.
The eight facilities that may pose risks for overburdened communities, as described by NJDEP, include: "major sources of air pollution; resource recovery facilities or incinerators; sludge processing facilities; sewage treatment plants with a capacity of more than 50 million gallons per day; transfer stations or solid waste facilities; recycling facilities that receive at least 100 tons of recyclable material per day; scrap metal facilities; landfills; or medical waste incinerators, except those attendant to hospitals and universities."
This means that statewide construction projects, businesses, and growth are all affected by the NJDEP's considerations. By determining whether these infrastructures would exacerbate the "environmental and public health stressors faced or borne by that overburdened community," Perry says they either suggest changes for permit renewals or, if an applicant fails to show they can lessen or eliminate the presence of their negative contributions, new permits will be denied unless the project serves a compelling public interest.
NJDEP cannot explicitly deny renewals given their issuing of a previous permit, but the government agency can set conditions to further the facility's handling of environmental justice. Their decisions are "colored by a public engagement process" in the form of an Environmental Justice Impact Statement, Perry explains, where applicants submit a document attesting to all aspects of the facility's presence.
The director continues that the impact statement contains information "about the existing conditions and stressors that are faced by the overburdened community, what contributions are associated with the facility in question, what contributions cannot be avoided," and if there are any ideas for how to reduce the severity of that environmental impact.
Then, an applicant would present their statement to the overburdened community through a public hearing, where they are to receive input and responses to the proposal. Each comment must be addressed by the applicant.
"We really believe that this public engagement process provides an avenue for the overburdened communities to provide feedback, lift up their voice, make their voices heard, within a documented process," she adds.
Afterwards, a NJDEP review takes those comments into account, then acts accordingly, determining an outcome that is "based on what the community asked for," Perry notes.
Environmental justice bills have been on the horizon for New Jersey since 2008. A 2009 report discussed "cumulative impacts," which the New Jersey Environmental Justice Alliance defines as the detrimental effect of "multiple pollutants, often emitted by multiple sources of pollution, and their interaction with each other and with any social vulnerabilities that exist in a community. The term is also frequently used to refer to the risks associated with the pollutants and the aforementioned interactions."
Executive Order 23, signed by Gov. Murphy in 2018, created a framework for action, "Furthering the Promise: A Guidance Document for Advancing Environmental Justice Across State Government." Departments and agencies, Perry says, then assessed how to incorporate environmental justice into their programs, plans, and policies to finally commit these values to law.
"Furthering the Promise" details the initiatives to create an "Environmental Justice Action Plan" for implementation of any changes, organized by the Environmental Justice Interagency Council — a group of representatives from each entity that will continue to discuss issues and "break down the silos of government," Perry says. Because of the COVID-19 pandemic, the timeline of the action plan is still a rough estimate rather than a confirmed date, but the director says that is all forthcoming.
"Furthering the Promise" also recognizes earlier advocacy at the First and Second National People of Color Environmental Leadership Summits in Washington, DC, held respectively in 1991 and 2002. Delegates gathered to discuss priorities and the weight of environmental injustice on the Black and Brown communities in attendance, according to a 2021 Kresge Foundation article. These documents influenced "Furthering the Promise" and the Murphy administration's approach to environmental justice, acknowledging the endeavors of those who worked to bring attention to the cause.
"Never before have we had the legal authority to consider how specific communities are facing disproportionate environmental and public health stressors as compared to their peers, and whether or not a proposed facility would add to those stressors or create a disproportionate impact in and of itself," Perry says. Past policy has been geared towards the general population of the state rather than the segments of it in the greatest need.
Perry notes that the pandemic "highlighted" a lot of the economic disparities throughout the state, magnifying issues with a broader, and more accessible, context in mind. Through a stakeholder process to get feedback on which stressors the Department would include in its rule proposal, NJDEP chose 26.
Rather than just have these meetings at the Trenton headquarters, Perry says that virtually, people from all across the state could make it to their screens for input. This means that residents of cities that, the director notes "are the places where environmental injustices play out," could be equal contributors to the dialogue. She also says that it was their most successful stakeholder process to date, with the online options "having a hand" in accomplishing that.
"What I'm excited about is that through at least, this law and this rulemaking effort, that environmental justice is not a negotiation. It is not something that we need to persuade folks about, or to convince folks about — it's required, it's mandated, it's on the books, it's law. There are regulations to implement the law, so to me that is a success that we're not spending time debating about the presence or the occurrence of environmental justice. It's known," Perry says. "The legislature declares and finds that environmental injustices are experienced by cities of color and low-income communities. Now is the time that the state is going to do [something] about it, and the governor affirmed that by signing the law"
"The environmental justice law, in general, has the opportunity to provide immediate relief to New Jersey's overburdened communities by again, for the first time, giving us the authority to deny and condition permits, where appropriate. That's certainly the case in Trenton," Perry says, pointing out that a majority of the municipality's block groups have been identified as overburdened communities, according to the Trenton City map from the OEJ website, where the most prevalent criteria are those at the intersection of having a low-income and minority status.
Instead of one or two block groups in some municipalities, she continues, a large quantity of Trenton's boundaries encompass overburdened communities that could experience the weight of these burdens, making the capital city a proper test of the environmental justice law's true efficacy.
NJDEP does hope that, with their "new legal authority," as Perry phrases it, they can anticipate a decrease in the "disproportionate impacts faced by overburdened communities." Every two years, the list of overburdened communities will be updated to reflect the latest results from the U.S. Census, Perry says.
"We'll see how it plays out in terms of our being challenged on those decisions, but we feel like we have done our due diligence to put forth a rule proposal that is sound, and we'll see what the public thinks about it through their comments," she says.