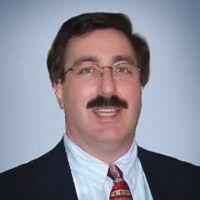 The workplace has had to adjust to many changes in the last year. In order to assist the working community, Princeton Adult School is presenting a number of courses to help in business and workplace skills beginning during the first week of March.
Some of these courses are geared toward improving your home office experience. For example Kyle Van Dyke and Patrician Totaro, partners of KVD+ Architecture Inc., in Princeton, offer a two-session course on home office design on Wednesdays, April 21 and 28.
Others address the current reality of working in an office setting. "Wellness in the Workplace: Staying Healthy in the Work Place" includes tips on preventing the spread of COVID-19 among coworkers. The single-session course on Thursday, March 18, is led by Debbie Millar, a registered nurse with Penn Medicine Princeton Health who is the director of community wellness and engagement, and Craig Harley, the senior ranger for Plainsboro Township who previously worked in health, safety, and environmental affairs in the pharmaceutical industry.
Additional courses in the "Wellness in the Workplace" series include sessions on restorative yoga for stress relief, Thursday, March 25; workplace violence, Thursday, April 1; and mindful/healthy eating, Thursday, April 8.
Other classes address concerns shared by many in the workforce, regardless of the ongoing pandemic.
On Tuesday, March 9, Eileen Sinett, a communications specialist who runs Plainsboro-based Speaking That Connects, offers "Proactive Interviewing: Presenting and Answering Questions."
David Schuchman, principal consultant with Princeton Technology Advisors, teaches several programs related to the job hunt and career transitions. In a workshop titled "What To Do When You Can't Do What You Used To Do" on Monday, March 15, he discusses options for job hunters whose line of work has become obsolete. On Wednesday, March 24, he leads "The Way to Assess Your Job Skills." And on Thursday, April 8, he teaches "Uncover the Hidden Job Market" to help attendees gain exposure to additional job opportunities.
Courses also address technical skills. On Thursday, April 15, Schuchman leads "Using Technology to Grow Your Business." Other workshops discuss LinkedIn strategies, Tuesdays, March 9 through April 13; and time management, Tuesdays, March 9 and 16.
For complete course offerings, view the online catalog at www.princetonadultschool.org or call 609-683-1101.