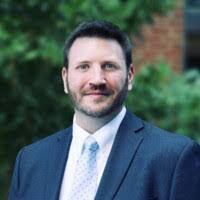 New Jersey has about 30 years to become a "carbon neutral" state, according to the Clean Energy Act, which was signed into law about a year ago. That means nothing less than a complete transformation of the state's economy, which, like most of the rest of the world, currently relies on the burning of fossil fuels to heat our homes, generate electricity, and get around. To stop greenhouse gas emissions, that will have to change to a system powered by non-polluting electricity.
Last summer the New Jersey Economic Development Authority created an institution to help move things in the right direction. The Office of Economic Transformation has been working with the Board of Public Utilities to encourage clean energy projects, especially offshore wind power. The new office is also part of Governor Phil Murphy's mandate to change the Economic Development Authority from an organization that mostly gives out tax credits and special subsidies to one that works to create a more business-friendly environment.
A transition to clean energy comes with opportunities for the business community: someone will have to build, install, and maintain all that new energy infrastructure. The New Jersey Tech Council is hosting a clean and sustainable technology round table and networking/slam event on Wednesday, May 22, from 4 to 6 p.m. at the NJTC headquarters at 98 Albany Street in New Brunswick. Brian Sabina, senior VP of economic transformation for the NJEDA will be there along with Upendra Chivikula of the Board of Public Utilities, Michael Oster of EOS Energy Storage (a green technology company), and Steve Socolof, managing partner of Tech Council Ventures. For more information on the free event, visit business.njtc.org.
"We have been ramping up activities," Sabina said, especially in the realm of wind power. Murphy has called for 3,500 megawatts of offshore wind turbines to be installed. Sabina noted that this is a unique opportunity to get in on the ground floor of a new $3 billion project. "It's the birth of a brand new industry," he said. The BPU plans to announce the winner of the companies that have bid to build the first wind farm.
But the company that builds the wind farm will not be the only beneficiary of the project. There will be plenty of opportunities inland. "If you look at the offshore wind industry, of course maintaining and installing is going to happen along the coast," Sabina said. "But probably 2/3 of the equipment being installed needs to be manufactured elsewhere." That includes steel components, welding, cabling, boats to bring crew out, and a whole range of supply chain activity.
Sabina said companies can register as supply chain providers at the NJEDA website, www.njeda.org.
And while unforeseen obstacles might still derail the project, Sabina said wind power is moving along faster than anyone expected. "The government is moving quickly to support industry," he said. "We've seen movement in the last 18 months equal to what we saw in the last 10 years prior to that. It's been aggressive."
New Jersey is already a leader of renewable energy. Even before the wind power project, it is ranked No. 5 among all states in the generation of renewable energy. It is also one of the lowest carbon emitters in the electricity generation sector thanks to its heavy reliance on nuclear power.
Generating power without carbon emissions is one thing, however, and using it is another. With the exception of nuclear power, carbon-free energy is subject to the whims of nature. While the wind blows most of the time off the Jersey shore, there are the occasional doldrums. And the power can't go out on a windless, cloudy day. That's where grid-scale storage comes into play. The focus of grid storage development is currently on batteries: making them bigger, better, cheaper, and longer lasting so the lights never go out.
Sabina says the EDA is working to develop the grid storage sector in New Jersey. Edison is already home to EOS Energy Storage, which is represented at the NJTC event. EOS makes giant banks of batteries that can be installed alongside solar farms to store excess power on sunny days and release it at night or whenever else it's needed. It is currently a national leader in the technology and home to the largest battery testing facility in the U.S.
Part of the EDA's strategy is to encourage other such companies to "cluster" in the state so that it becomes the natural place to consider when tech companies are deciding where to locate. "We want to attract additional companies to create a critical mass for that industry," Sabina said.
A second prong of the Office of Economic Transformation strategy is to create innovative financing mechanisms, particularly for smaller startup companies. Sabina said the EDA is partnering with the BPU in this area.
A third part of the strategy is talent: helping connect companies to universities to get them the specialized staff they need.
Fourth and last is marketing, which means helping companies connect with one another and building more clean tech incubators throughout the state.
"We have a series of companies doing incredible things in clean energy and the clean tech space in New Jersey," Sabina said. Many of them are being supported by existing tax credit programs that are designed to encourage high-tech and biotech startups.
"Governor Murphy has said tax incentives are one tool we need to be using in the economic development arena, but there's a whole bunch of other stuff that we need to be doing, which is about creating the right conditions for companies to come here not because of the tax incentive, but also because it should be a no-brainer that New Jersey is the right place to do that sort of work."
For more information on participating in offshore wind projects, visit www.njeda.com/offshorewind.