Wednesday, April 14
Entrepreneur Resources in NJ, Trenton Public Library, 120 Academy Street, Trenton. www.trentonlib.org. Session in partnership with the Women's Center for Entrepreneurship to introduce its programs for start-ups and established businesses, business plans, funding, legal entities, and additional resources. Register. Via Zoom. 3 to 4 p.m.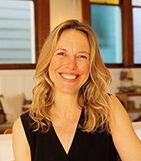 Trends in Digital Health, Princeton Innovation Center BioLabs. www.princetonbiolabs.com. Panel discussion on the trends that are disrupting healthcare as we know it and shaping the future of global health. Panelists include Jean Drouin, CEO of Clarify Health Solutions; Shahram Hejazi, a life science investor and entrepreneur; and Kimberly Newell Green, a pediatrician and associate clinical professor at the University of California San Francisco. Register. Free. 4 to 5 p.m.
Shopify Is For Everyone, Princeton SCORE. princeton.score.org. In this webinar, the speaker will walk through the ins and outs of e-commerce including setting up a virtual storefront using Shopify; Shopify app plug-ins; and website sales. Register. Free. 6:30 p.m.
Thursday, April 15
Nonprofit Tech Hacks to Increase Fundraising, Women in Development. www.widmercer.org/events. Roundtable with a panel discussion including favorite go-to event apps; photo apps; and general tips, tricks, and tech hacks for nonprofit professionals. Webinar via Zoom. Register. Free to WID members. Noon.
Marketing Strategies to Grow Your Small Business, Princeton SCORE. princeton.score.org. In this webinar, Biren Shah presents how to develop your value proposition; how to see how it influences pricing and marketing; and how to assess the market the steps for creating a marketing strategy, marketing plan and designing marketing campaigns. Register. Free. 6:30 p.m.
Friday, April 16
JobSeekers, Professional Service Group of Mercer County. www.psgofmercercounty.org. David Schuchman discusses what you need to do to prepare for your next interview, including video interviews, what to expect from your interviewer and what to do after the interview. 9:45 a.m. to noon.
Saturday, April 17
Creating and Executing Your Marketing Plan, Career Support Group at St. Gregory the Great, 609-587-4877. www.careersupportgroup.org. Featuring Benny Racine. Free. 8:30 to 10:30 a.m.
Monday, April 19
Email Marketing Tips for Success, Princeton SCORE. princeton.score.org. Webinar led by Diane Barr and co-sponsored by Constant Contact on why email marketing must be a part of your marketing strategy, The seven elements to successful design, how to grow your email list, how to write your email, and how to design your call to action. Register. Free. 6:30 p.m.
Tuesday, April 20
JobSeekers. sites.google.com/site/njjobseekers. Virtual meeting for those seeking employment. Visit website for GoTo Meeting link. 7:30 to 8:30 p.m.
Wednesday, April 21
Business Before Business Virtual Networking, Princeton Mercer Regional Chamber of Commerce. www.princetonmercerchamber.org. Networking over your morning coffee, followed by a presentation. Register. $25; $15 members. 8:30 to 9:30 a.m.