Wednesday, March 17
Business Before Business Virtual Networking, Princeton Mercer Regional Chamber of Commerce. www.princetonmercerchamber.org. Networking over your morning coffee, followed by a presentation. Register. $25; $15 members. 8:30 to 9:30 a.m.
Thursday, March 18
Meet MassChallenge Info Session and Office Hours, Princeton Innovation Center BioLabs. www.princetonbiolabs.com. Learn about the global network for innovators, what's in store for its 2021 program, and what it takes to apply. Information session followed by 15-minute one-on-ones with director of partnerships Will Magruder from 1 to 3 p.m. Register. Noon to 1 p.m.
Retaining Donors and Engaging Supporters, Women in Development. www.widmercer.org/events. Amy Boroff, WID board member and nonprofit strategist with Amplifi, discusses strategies to retain first and second-time donors as well as those who offered support through 2020 virtual events. Webinar via Zoom. Register. Free to WID members. Noon.
PPP Forgiveness/New PPP Loan, Princeton SCORE. princeton.score.org. Sheryl Paynter of the U.S. Small Business Administration New Jersey District Office gives an overview of the SBA PPP Loan Forgiveness Process and outlines the steps to take to apply for forgiveness. 3 p.m.
Threat Modeling Research and Machine Learning, Princeton ACM/IEEE. princetonacm.acm.org. Talk by Nancy Mead, fellow of the Software Engineering Institute and adjunct professor of software engineering at Carnegie Mellon University. Free. Register via Meetup.com or by email to PrincetonACM@gmail.com. 8 p.m.
Friday, March 19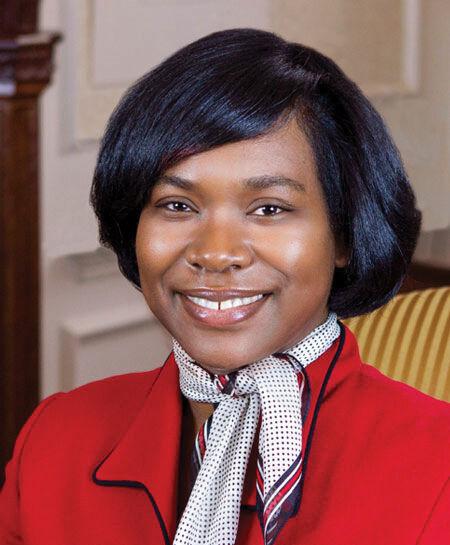 Growing in Trenton: Workforce Development in the Time of COVID-19, Princeton Mercer Regional Chamber of Commerce. www.princetonmercerchamber.org. Hear from a panel of experts to learn how New Jersey is creating new pathways for success, offering pre-apprenticeship programs, career and technical education, and initiatives through which students earn industry-valued credentials or college credits while still in high school. Panel moderated by Robin Walton, vice president for community and government affairs at Thomas Edison State University. Register. $15. 9 a.m.
JobSeekers, Professional Service Group of Mercer County. www.psgofmercercounty.org. Doug Berger, entrepreneur and author of "The Breakthrough Mind," presents on shifting your mindset toward bold, actionable steps to help you in your job search or career change. 9:45 a.m. to noon.
Saturday, March 20
How Recruiters Use LinkedIn, Career Support Group at St. Gregory the Great, 609-587-4877. www.careersupportgroup.org. Featuring Ed Han. Free. 8:30 to 10:30 a.m.
Trenton Computer Festival, The College of New Jersey. www.tcf-nj.org. Talks, workshops, and demonstrations on topics including WordPress, Windows 10, quantum computing, and internet of things. All via Zoom. Free. 10 a.m. to 5 p.m.
Tuesday, March 23
Starting a Home-Based Business, Princeton SCORE. princeton.score.org. Webinar discusses the pros, cons, and how-to's of running a home-based business, including workspace and zoning requirements, employees, insurance, licensing, and what it will require from you and your family. The presenter, Janet R. Pickover, ran JR Associates, a meeting management, consulting and training company, for more than 30 years. Register. Free. 6:30 p.m.
JobSeekers. sites.google.com/site/njjobseekers. Virtual meeting for those seeking employment. Visit website for GoTo Meeting link. 7:30 to 8:30 p.m.