Wednesday, May 26
Business After Business Virtual Networking, Princeton Mercer Regional Chamber of Commerce. www.princetonmercerchamber.org. Engage with your Chamber friends, make some new contacts, have topical conversations and participate in four rounds of Speed Networking. Register. $25; $15 members. 4 to 5:30 p.m.
Thursday, May 27
Business Health & Safety for Any Pandemic, NJ Small Business Development Center. www.njsbdc.com. Webinar to learn how to integrate health and safety standards into your business; protect workers and customers in the long term; and set up safety measures for diseases and other hazards. Presented by Marie Dessanti, program coordinator at Rutgers Center for Public Health Workforce Development. Register. Free. Noon.
Friday, May 28
JobSeekers, Professional Service Group of Mercer County. www.psgofmercercounty.org. Alex Freund explains how bot interviewers analyze candidate responses before human recruiters determine who to interview and how to provide the best answers. 9:45 a.m. to noon.
Tuesday, June 1
Food Business Basics Workshop, Food Innovation Center at Rutgers. bit.ly/3hl3f4y. Introduction to the Food Innovation Center at Rutgers University, consumer trends, category overview, brand strategy, tax benefits and breaks for the entrepreneur, packaging trends and protecting your intellectual property. Day one of a two-day web-based conference. Register. $300. 9 a.m. to 1 p.m.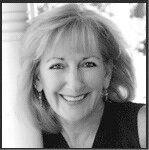 Succession Planning: Who's Next?-Proactively Navigating Successful Transitions, NonProfitConnect, 609-921-8893. www.nonprofitconnectnj.org. Two-part virtual session for nonprofit board members and executive directors covers practices and emerging trends around executive succession planning and board leadership cultivation and considers how to identify a diverse pool of candidates. Led by Susan Meier. Continues June 8. Register. Free. Noon to 1:30 p.m.
How to Start a Business: Simple Start-Up Basics, Princeton SCORE. princeton.score.org. Webinar covers the essentials for starting a small business including factors that contribute to small business success; testing your business idea; common business structures; create new, buy existing or franchise; fundamentals of a business plan; basics of financial management for small business; pitfalls to avoid when starting your small business; and leveraging 2021 small business trends. Presented by Amulya K. Garga. Register. Free. 6:30 p.m.
JobSeekers. sites.google.com/site/njjobseekers. Virtual meeting for those seeking employment. Visit website for GoTo Meeting link. 7:30 p.m. to 8:30 p.m.
Wednesday, June 2
Food Business Basics Workshop, Food Innovation Center at Rutgers. bit.ly/3hl3f4y. Presentations on product development to commercialization, sales strategy, food safety, developing your business plan, an entrepreneurial success story, and a virtual tour of the FIC South. Second day of two-day conference. Register. $300. 9 a.m. to 1 p.m.