Wednesday, May 5
Real Estate Networking & Trivia, Princeton Mercer Regional Chamber of Commerce. www.princetonmercerchamber.org. Real Estate Business Alliance hosts a Cinco de Mayo celebration. Grab a cocktail or mocktail and participate in real estate trivia, breakout sessions, and networking. 5 p.m.
Thursday, May 6
Women Who Empower Virtual Awards Event, African American Chamber of Commerce of New Jersey. www.aaccnj.com. Honoring women for exemplary achievements in their field. Keynote talk by Tara Dowdell, founder & president of TGD Speakers and ​Tara Dowdell Group. Honorees are Tai Cooper, Patricia Perkins-Auguste, Yvonne Lopez, Michele N. Siekerka, and Michelle Word. Register. $50; $25 members. 11:30 a.m. to 1 p.m.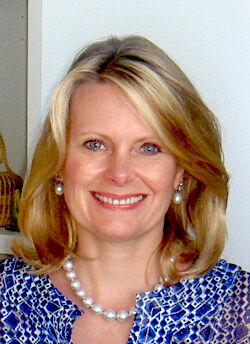 Virtual Monthly Membership Luncheon, Princeton Mercer Regional Chamber of Commerce. www.princetonmercerchamber.org. Sissel McCarthy discusses how to spot fake news and stay news literate. Register. $25, $15 members. Noon to 1:30 p.m.
Princeton Research Day, Princeton University. researchday.princeton.edu. Celebration of the research, scholarly, and creative work conducted by early-career researchers across campus. View three-minute pitch videos online. Live showcase of top videos and award presentation. Register. Free. 4 to 5:30 p.m.
Friday, May 7
JobSeekers, Professional Service Group of Mercer County. www.psgofmercercounty.org. HR professional and award-winning speaker Abby Kohut offers seasoned job seekers strategies to overcome interviewer misconceptions about your "overqualification." 9:45 a.m. to noon.
Saturday, May 8
How to Work with Your Lawyer, Princeton SCORE. princeton.score.org. When a business requires legal assistance, picking the correct lawyer is very important. Stuart Lieberman discusses what every business owner should consider in hiring a lawyer. He co-founded his New Jersey based law firm 21 years ago, and has been a lawyer since 1986. Via Zoom. Register. Free. 10 a.m.
Tuesday, May 11
JobSeekers. sites.google.com/site/njjobseekers. Virtual meeting for those seeking employment. Visit website for GoTo Meeting link. 7:30 to 8:30 p.m.
Wednesday, May 12
Lunchtime Luminaries, NJCAMA. www.njcama.org/events. Michael Piperno, former NJCAMA president, presents on effective listening tactics including barriers to effective listening, methods for using non-verbal cues and context clues to fill gaps, as well as retention strategies that will help attendees improve their business relationships. Via Zoom. Register. Free. Noon.
Five Key Marketing Strategies to Grow Your Business, Princeton SCORE. princeton.score.org. Jeff Bonaldi, founder & CEO of The Explorer's Passage (TEP), an adventure travel company, presents on how you can utilize email marketing, search engine optimization (SEO), online advertising, strategic partnerships, customer engagement. Via Zoom. Register. Free. 6:30 p.m.
Chartering Ceremony, National Association of Women in Construction Princeton chapter, Salt Creek Grille, 1 Rockingham Row, Princeton Forrestal Village. www.princetonnawic.org. Official chartering ceremony for the 389th chapter of the constructional association for women founded in 1953. In-person and virtual attendance options. $20, $15 members in person. $5 and up online only. Register. 7 to 9 p.m.