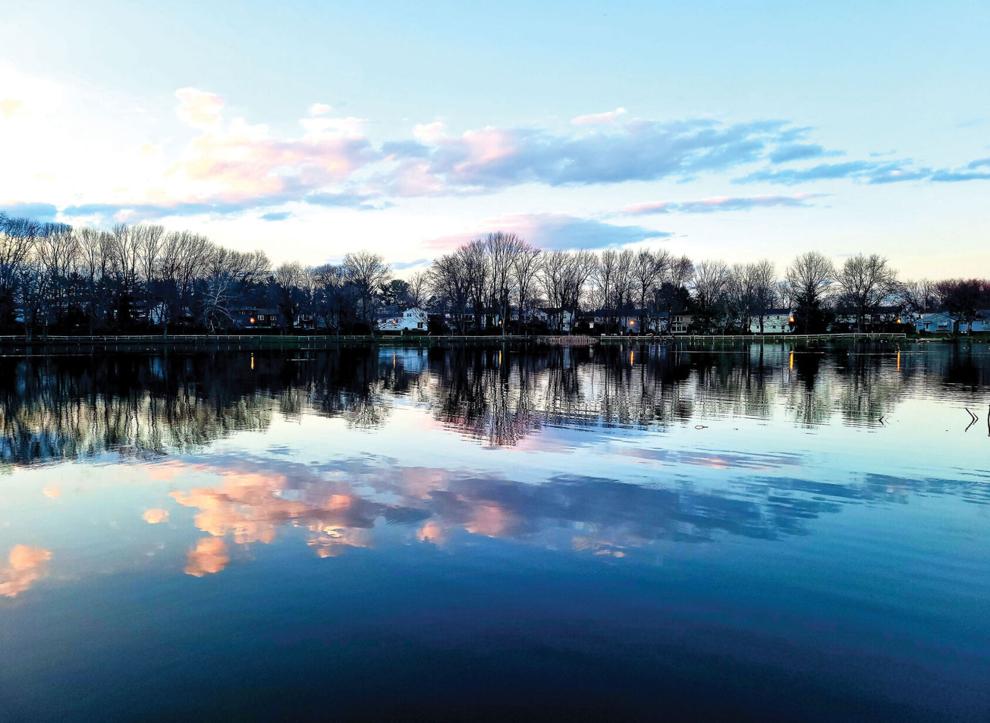 Colonial Lake Park will host several free public events from April 23 through 30 in celebration of Earth Day and Mercer County's Greening Together Week. To register, visit the Mercer County Sustainability Coalition website at https://mercersustainabilitycoalition.org/greening-together-2022.
A park cleanup takes place Saturday, April 23, 9 a.m. Volunteers will join forces with Sustainable Lawrence and the Watershed Institute to remove litter and larger trash.
On Saturday, April 30, the park will host three events:
At 9:30 a.m., visitors will meet the birds of Colonial Lake in a walk led by Jeff Hoagland, education director at the Watershed Institute in Pennington and board member of the Washington Crossing Audubon Society. Visitors will be on the lookout for great blue herons, cormorants, osprey, mallards, cardinals, gulls, and more.
At 11:30 a.m., visitors will learn what they can do as individuals to protect the health of Colonial Lake as well as nearby Shabakunk Creek, streams, and rivers. Walking along the lake and in the neighborhood, visitors will explore the concept of non-point source pollution and discover how our daily activities can impact water quality in the lake. They will meet some of the animal residents and guests of this wildlife habitat, find and map storm drains, and experiment with the Enviroscape model, which will be set up in the park.
At 1:30 p.m., visitors will learn about tree planting in a hands-on experience that will contribute to the beautification of the park. The Friends of Colonial Lake Park and Lawrence Nature Center's Nick Bosted will lead the event.
"We want to offer events that are educational but fun," says Tom Ritter, vice president of Friends group.
For Ritter and Pam Mount — board member of Lawrence Township's Environmental Green Advisory Committee and former mayor of Lawrence Township — these events are a result of months of preparation, and the preservation of Colonial Lake represents more than four years of dedicated advocacy.
In 2017, Lawrence residents learned that Colonial Bowling & Entertainment, managed by Sheft Associates Inc., had proposed the construction of a three-story, 126-room hotel on property it owned beside the lake. Residents rallied together to oppose development and preserve the original shoreline of this man-made lake, which has been a source of recreation and natural beauty since it was created in 1924.
Members from Friends of Colonial Lake Park appealed to the town council and zoning board to buy the property and halt construction plans, which would have cut down eight acres of woodland. Led by the Jim Hooker — the Friends' president and current member of the township's Trails, Open Space and Stewardship Advisory Committee — and his daughter Casey, the group gathered more than 5,000 signatures over time from people supporting the cause through a Change.org petition.
After several months of efforts, the group won the township's approval to purchase the land, but finalizing the legal contract took more than two years, until July, 2020. Funding was provided through the Lawrence Township Open Space fund, grant monies from Mercer County, and New Jersey's DEP Green Acres Program. The agreement also gave the township the right of first refusal to acquire the remaining lot should Sheft Associates decide to sell in the future. A release announcing the deal closed with a statement from then-mayor James Kownacki committing to use the new land to improve the park experience.
Hooker expressed the Friends' vision for enhancing and extending the parklands in a video previously posted on the Mercer County Sustainability Coalition website: "Plans for the parking lot behind the bowling alley [will] be reforested and filled with trees and nature trails [and] will also complete a circle around the lake. …. All of this will be beatified and naturalized again for park visitors and wildlife alike. On top of that, we'll have healthier ground water and stormwater runoff that flows into that lake …"
Mount expects work on these improvements to begin before this summer, and Ritter is planning to work with several environmental groups to offer more educational events after April, including family activities like outdoor story time for kids. The park also includes playgrounds, tennis courts, opportunities for fishing, and wildlife and nature photography (check out "Friends of Colonial Lake" on Facebook).
Talking about the future of Colonial Lake and other parks in Lawrence and Mercer County, Mount expresses optimism, noting that every town has an active green team. Mount sees the work of individuals and community groups as key to keeping open space open. "It takes a lot of volunteers to steward the land," Mount says.
Greening Together Events
The week-long Greening Together celebration includes outdoor, indoor, and virtual events.
The "Green Get Together" takes place Saturday, April 30, 10 a.m. to 2 p.m. at Lawrence High. Retired acting bureau chief of NJDEP Ed Frankel, who managed logistics for the event, hopes attendees will check out the electric vehicle meet-up, the children's safety bike rodeo, information on the PSEG Direct Install Program, and more. At least 13 presenters will offer demonstrations on a variety of subjects.
Throughout the week:
In person and outdoor events include several stream cleanups, tree plantings, tree and bird walks, presentations on pollinator/rain gardens and native plants; a lantern fly trap demonstration; a sapling giveaway; a native plant sale; a business clean energy forum; bicycle rides at the trolley line trail; a look at nature under the microscope at the Tulpehaking Nature Center; presentations at Howell Living History Farm; and the Colonial Lake Park events mentioned above.
Virtual events include "Climate Change and Health" presented by C-Change Conversations and Rutgers University; "Landscape Tips for Rewilding Your Backyard" hosted by the Ewing Green Team; "Plant Power: Preventing and Fixing Stormwater Problems with Plants" presented by the Watershed Institute; "Energy Tools for Homeowners" sponsored by the Hopewell Valley and Lawrence Green Teams; and "Earth Week Bingo" hosted by Rider University.