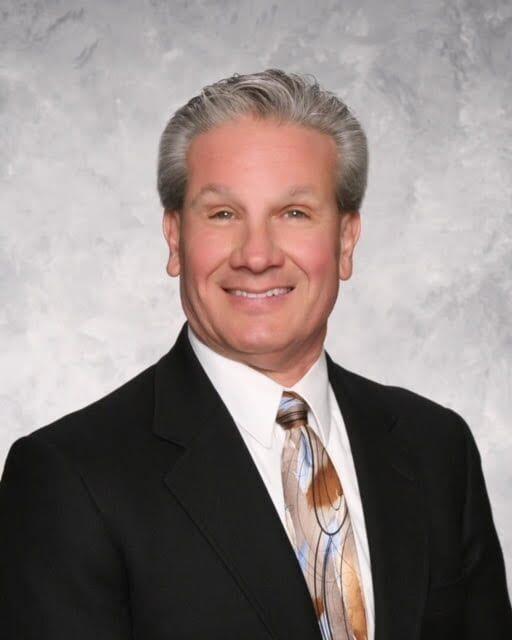 We're always selling. All of us, all the time. That's how Joey Himelfarb sees it. And when a guy who has spent the last quarter-century selling everything from swimming pools to Hondas says life is about selling, it's not a stretch to believe him.
These days Himelfarb runs his own consulting/program development firm, JH Associates in Hillsborough, that caters mainly to nonprofits. He is also a substitute teacher in the Hillsborough school district. He is still selling, of course, because that's what he does. He is just not selling items you can touch so much as the personal attitude that helps you get places, because if there is one thing Himelfarb believes about getting somewhere in life, it's that you're not going to get anywhere with a lousy attitude.
Himelfarb will present "Your Bad Attitude is Like a Flat Tire. Unless You Change it, You Won't Get Very Far," a free workshop by the Professional Services Group of Mercer County, on Friday, August 17, at 9:45 a.m. at the Princeton Public Library. Visit www.psgofmercercounty.org.
The workshop, Himelfarb says, is aimed at businesspeople and jobseekers who need to be reminded that a sour attitude really can really undermine getting a job. "When I'm looking for work, I'm looking to join a team," he says.
But no one wants to be around someone who just moans about how bad life is all the time. Even if it actually is bad, he says, people don't need, much less want, to hear about it. A hiring manager wants to know you can join the team and bring something to the company, not how desperately dark you think life is right now. That's for you to bear, he says, not the people at work.
Himelfarb is aware how harsh that can sound. He has been down and out several times, he says, so he knows how hard it is to be out of work. But he also grew up in Yonkers in a very working-class family, which gave him an early and frequent dose of reality — namely that no one cares about how hard it is for you. When something needs to happen, you need to get it done, your struggles be damned.
Himelfarb's father, a diamondsetter, wanted him to go to college to be an engineer. Himelfarb earned bachelor's degrees in physics and mechanical engineering from the University of Buffalo in 1985 and promptly disliked the idea of sitting behind a desk for either career path.
He did spend 10 years at AT&T as an engineering supervisor. He worked on the company's transoceanic fiber optic cable project, which the sales team would often ask him to talk to customers and clients about.
"Then it was, 'Thank you very much, go back to your cubicle," he says.
The thing was, the salespeople were landing gigantic contracts that allowed them to take their families on vacations and to high-end restaurants. Himelfarb wanted a piece of that, so he decided to go into sales.
In 1997 he began a six-year stint selling at Hewlett-Packard, and from there moved on to numerous sales jobs running the gamut from corporate training companies to National Pool & Spa to Honda of Princeton to Century 21 Worden & Green. In 2011 he started JH Associates, where, among other things, he has trained real estate agents to have better "mojoe" in selling.
The power of nice. As much as Himelfarb is about the harsh truth (i.e., stop whining and get on with it) he is actually more about being nice to people. Nice, he says, carries an awful lot of weight for a simple reason — you remember people for being nice and you remember people for being cruel, but which person would you rather have in your day-to-day orbit?
In jobseeking terms, being nice is almost a superpower, according to Himelfarb. Being helpful when you're struggling, wearing the face of someone who can and will do things to help other people transcends qualifications like bachelor's degrees and years of experience and titles at jobs you no longer have. Without a good attitude, Himelfarb says, "all the good vibes in your resume go away."
Think about it — does your resume say that you led your division in sales despite going through a bad divorce and your kids don't talk to you? Or does it just say you led your division in sales?
Getting out of the downcycle. The underlying message of what Himelfarb is talking about when he discusses having a good attitude is simply shoving the bad stuff aside. And at the core of that is the ability to handle rejection — because isn't that what being down really is? A feeling of being rejected by life itself?
"I've been rejected more times than I've been accepted," Himelfarb says. "That's sales."
But remember, Himelfarb sees all of life as sales. At work, you are selling how valuable you are to the company. At home, you're selling your value as a companion or a parent. At networking meetings, you're selling yourself as a candidate. And not everyone is going to buy it or keep it forever if they do buy it.
So learning to get past those rejections is critical to having a positive attitude, Himelfarb says. And having a good attitude is critical to getting anywhere you want to be. But therein lies the root question:
Where do you want to be? Himelfarb has an almost allergic reaction to taking credit for things he didn't come up with. The title of his workshop, for example — he got the "flat tire" idea from someone on the Internet. Likewise, he is quick to point out that it was Yogi Berra who said "If you don't know where you're going, you'll end up someplace else."
So when Himelfarb coaches or teaches or consults or just meets with people, he asks a lot of questions. As he sees it, without knowing yourself or what you want, Yogi is right — who knows where you'll end up? Himelfarb refers to it as "fact finding," and he is quick to say that whatever he teaches people about themselves is nothing he came up with either. He sees himself more as a guide than an authority, and he helps guide clients via SWAT.
SWAT, in the business world, is a look at a company's strengths, weaknesses, opportunities, and threats. In other words, what can you do well, what can't you do well, what could you do if given the right set of circumstances, and what could try to keep you from doing it.
While businesses often run through SAWT assessments as whole organizations, Himelfarb says it's a good idea to do this for yourself. It helps us find what we want and how to get there, rather than wander off into the weeds with Yogi.
Self-SWAT assessment is "not cookie-cutter," Himelfarb says. So it's not easy for him to answer exactly what works best — there's simply not one answer.
But doing a self-SWAT allows you to pool your answers and get that all-important realistic look at who you are and who you want to be.
"Essentially what you have is the state of the state," he says. "That alone opens up a floodgate."
And once you have that state of the state, it allows you to do something Himelfarb mentions frequently in the course of a conversation — "plant good seeds." It's something he brought up his two sons (both in their 20s now) to understand, that if you plant good seeds, if you leave a trail of seeds that can flourish — even though not all of them will — people will remember your work.
He tells the old chestnut about the lamplighter: No one ever knew who the guy was who'd walk down the street lighting the lamps way back when. But everyone could see and benefit from his work. And your work, as he sees it, hinges on your attitude.
So take a lesson from something Himelfarb has on a refrigerator magnet in his house, a quote from Robert Louis Stevenson: Don't judge every day by the harvest you reap, but by the seeds that you plant.
And those seeds, Himelfarb says, are coated with karma.
"So be nice," he says. "Just be nice." People will always want you around if you're nice.