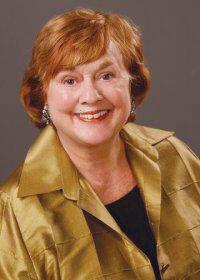 I saved the world today. Everybody's happy now, the bad thing's gone away.
— The Eurythmics
It's called crisis management and damage control — not make the bad thing go away. From major corporations with high-powered communications staffs to the boutique or restaurant on the corner, businesses are struggling to deal with the cataclysmic effects of COVID-19. This global disaster, made profoundly more dangerous by a lack of preparedness, misinformation, coverups, lies and politicization, has transformed our lives, personally and professionally. Its threat will continue for months to come.
The businesses and organizations who can face the realities of this crisis and deal with it effectively are the ones that will survive. Those that fall into denial, finger-pointing, and rumor mongering will not. There is no magic bullet, and the Bad Thing is not going anywhere soon.
The Dangers of Denial
In these circumstances, it is easy to understand why many business, religious, and government officials at first sought to downplay the threat and in some cases, to proclaim it a hoax. Much of this denial and disinformation comes from the president himself. While other countries have, for the most part, obeyed the quarantine regulations, the U.S. is faced with religious and political extremists who insist on holding services, picketing governors, and marching into the Kentucky State House unmasked and carrying automatic weapons. This inability to process information, respect proven science, consider the lives of others, or to obey the law has resulted in the spread of the virus.
While most would deplore these actions, they show how fear and frustration can lead to denial, anger, and bad personal and business decisions that have far-reaching and even fatal consequences. Given that the pandemic and its effects will continue for the foreseeable future, we all can benefit from taking a hard look at the situation and making plans for moving forward with an effective crisis management plan.
In New Jersey businesses of every type and size have responded to the crisis admirably, communicating effectively with their employees and customers and making herculean efforts to support the community and front line workers. Restaurants, grocery stores, medical and dental offices, teachers, and many more have all stepped up to the plate.
Companies and organizations forced to shut down or work remotely have come up with innovative ways of providing information on subjects from filing taxes and growing vegetables to teaching kids how to cook. Gyms and yoga studios offer videos, meditation guides, and wellness tips. Churches have streamed services and shared spiritual advice. However, a review of various websites and social media pages in the Princeton area showed that some smaller businesses showed no mention of the crisis much less any suggestions as to how their clients and customers might be affected. These included smaller law firms, financial services companies, retail stores, foundations, and charities.
Making a Crisis Plan
Whether your business has kept up a high level of communication, managed some outreach, or has done nothing at all, there is still time to create a basic crisis plan that will serve your business and stakeholders well in the coming days. A strategic plan can maximize the good will your company's communications and community support have generated. It's also wise to be prepared for what's to come as recovery moves forward.
The unusual thing about COVID-19 is that it is an ongoing crisis that impacts virtually every business in similar and different ways. A highly complex situation, the virus has raised more questions than solutions, and there are many variables impacting when and how it ends.
Most crises and their aftermath, such as a fire, plane crash, damaging weather, or school or workplace shooting, have a limited lifespan before media and public attention look elsewhere. Given how little is known about the virus, the tsunami of false information surrounding it, and the politicization of the issue, the need for crisis management will be long-term.
We are fortunate to have an array of communications tools at our disposal — social media, e-mail, text messages, smart phones, websites, virtual conferencing, and quick access to the most credible sources on the pandemic in our area — thank you Governors Cuomo and Murphy! These can help business owners to quickly and correctly respond to problems and send a clear message.
How we have managed so far and how we continue to manage this unprecedented situation will profoundly affect not only recovery but how we do business in the future. When restrictions are finally lifted, there will be a huge pent-up demand to be filled — for dining out, entertainment, sports, travel, and social gatherings. Businesses that have maintained a brand presence with their customers and communities will be in a better position to take advantage of this recovery.
Crisis Management for Today and Beyond
These steps can help you create or refine an effective crisis plan that can be used now and as the COVID-19 virus continues to unfold. Develop a flexible plan, tailored to your business and designed to protect your brand.
Define your audience and make sure you are reaching all important stakeholders.
• Customers and Clients. You spent years developing your customer base. To retain those clients you need to reach out to them, offering the latest updates, information, and helpful suggestions for dealing with the crisis. This is also a good time to update your e-mail database.
• Employees. Keep employees informed of their status in a timely fashion. Help by quickly providing information they may need for tax filing, unemployment compensation, food stamps, or other programs. Recognize their contributions in your messaging.
• Area Media. Advise area media of closures, delivery schedules, community support efforts. A current e-mail list of area media contacts is essential to any crisis plan.
• Public Officials. This includes local, state, and congressional representative and area police departments. Keep them apprised of your efforts and any need for assistance. This is also a good time to ask what you and your staff can do to help the community. And be sure you are on their e-mail lists for updates.
• Community Organizations. This could include groups such as area chambers of commerce, merchants' associations, professional groups you belong to, and charities your company supports.
Tell It True, Tell It Fast, Tell It All. This is the mantra of crisis management, and it applies to every kind of situation from a natural disaster to a response to a plane crash or school shooting. If a situation arises from the crisis such as the death of an employee, crime, fire, or accident, you must respond quickly and candidly with all information available. Stonewalling media, law enforcement, and the public will make the crisis infinitely worse.
Create Useful, Interesting and Current Content. Americans have shown care and creativity in their posts on the web and social media. Our e-mail boxes are full of advice on working, cooking, playing, keeping fit, and staying sane at home. Content can cover what your company is doing to help in the community and can also put the spotlight on what local charities need, particularly food banks. If you don't have time to add new content, post links to news articles from reputable media outlets that provide useful and/or entertaining information. Trade publications serving your particular industry are also a good source for content.
Show Empathy, Say Thanks. Former President Bill Clinton most aptly described empathy when he stated, "I feel your pain." Showing empathy is a pillar of crisis management and one that is sadly lacking in the White House response to the pandemic. We tend to be so enmeshed in our own efforts to cope, it's easy to forget how seriously others may be impacted. Show concern for your employees, clients, and the wider community. And show your appreciation every day to the people who are risking so much to help us through. Say thanks to our front line healthcare workers, supermarket clerks, mail carriers, and delivery persons.
Obey the Law. If your store or service can remain open, be fair to your customers and strictly enforce the wearing of masks and social distancing. Shopping today is very stressful, and it is alarming to enter a store and see customers and employees without masks, even though a sign requiring them has been posted on the door.
Check Your Tech. The last thing you need in the midst of a crisis is a technical breakdown. Bring in an expert to review your technology and ensure that all is operating effectively and that your data is secure. The pandemic has given rise to a host of new scams, thefts, and hacks, generating new crises. If you haven't already invested in an e-mail marketing provider such as ConstantContact or MailChimp, this is the time to install and use it.
Upgrade Your Social Media. Social media is a key tool here, but there are caveats. Irresponsible, inappropriate social media posts have given life to countless crises. Meet with whomever handles your social media page and set up some guidelines for the pandemic. Consider what kinds of posts will accomplish the following:
• Provide useful, current information
• Build and protect your brand
• Maintain a positive attitude
• Show empathy and concern for customers, employees, community
Monitor your social media pages daily and respond quickly to questions and complaints. If you have not established a social media presence, or have not updated your social media pages, make amends by creating a page on one or more of Facebook, Twitter, Instagram, and LinkedIn. Post promptly and consistently. Nothing says "I don't care, do you?" more than an outdated social media page.
Loose Lips Sink Ships. In times of crisis, there is an understandable urge to do or say something, anything to solve the problem. This can lead to statements and business decisions that are at best premature and at worst, create a crisis within the crisis. Do not speculate, pass on rumors, or make any political statement as a company. Share statements from the governor's office and from your legislative representatives. Steer clear of any comments on the nature or status of the virus unless you are a scientist or medical professional.
You may agree or disagree with the state or federal governments' policies, but this is not the time to take an extremist position on either side of the many debates that have arisen — even on your personal page. If you suggest that people over 60 should be willing to die for the economy, you will have lost all credibility with senior citizens. If you post unfounded rumors about cures, takeovers by the National Guard, FEMA, or Homeland Security, or other conspiracy theories, you are acting irresponsibly. And remember, these comments will live forever in cyberspace.
Accentuate the Positive, Anticipate the Negative. We need to focus on the many good people who have shown extraordinary courage and heroism as well as the many businesses and individuals who support them. However, there are inevitably going to be unstable, even criminal types who will cough, spit, attack, picket, vandalize, host gatherings and church services, or otherwise lose it. Theft, online and off, will increasingly be a problem. Remember that even the most stable citizens can crack under quarantine. If you witness any of this behavior or if you or your employees are targeted, contact the authorities and refer all press queries to them.
A Learning Experience, a Moral Responsibility. COVID-19 has impacted the lives of virtually every person on the planet, leaving thousands dead or seriously ill. We cannot afford to wallow in denial, cling to outdated religious or political doctrines, or embrace crackpot theories and cures. We have a moral responsibility to manage this crisis now and for the future. Because the Bad Thing will not be banished completely for some time.
This can be a learning experience, a disrupter, a game changer in which we learn to manage disasters while coming together to fight this sinister pandemic. In the United States the crisis has shaken our faith in our institutions and leadership and taken a lasting physical and emotional toll. It has brought us together on many levels, but the pandemic has also increased the polarization that has informed our public debate for several years.
That polarization has severely damaged the efforts to control the pandemic. Selfish, ill-informed people, often with a strong political or religious agenda, have put their fellow citizens in harm's way. Effective crisis management will strive to mitigate the impact of these actions and, one hopes, eventually change perceptions.
How we respond to this unprecedented crisis will determine the future of our enterprises, our government, and our country. We can take responsibility for our personal and professional behavior and learn how to better handle the challenges that lie ahead. We can forge new ways of doing business and learn how to better serve our colleagues, employees and communities. We can grow spiritually and find new expressions for our faith. We can find common ground.
Anne Sweeney is a communications consultant and writer based in South Brunswick. Her experience in crisis management was forged in the corporate communications department of Pan American World Airways, where she handled the airline's media response to such issues as aircraft accidents, an airport bombing, fiscal crises, political issues, coups, and evacuation flights rescuing Americans in war zones. She can be reached at aspubrel@aol.com.