Downtown Princeton has a new advocate well-versed in the "Main Street Approach," a practice that takes root through the shared contributions of local communities and commercial districts as they work together to revitalize the town. This model, which comes from the Main Street America network, marries historic preservation and economic development to successfully restore an area.
Isaac D. Kremer is the executive director of Experience Princeton, the nonprofit organization established by the municipality for oversight of its special improvement district (SID). He is also the guest speaker at the next meeting of the Gotham City Networking Group's Princeton chapter on Friday, March 17, from 12:30 to 2 p.m. at Trattoria Procaccini, 354 Nassau Street. Cost: $39, which includes lunch. Registration is required. Visit www.gothamnetworking.com/m/groups/view/Princeton-NJ for details.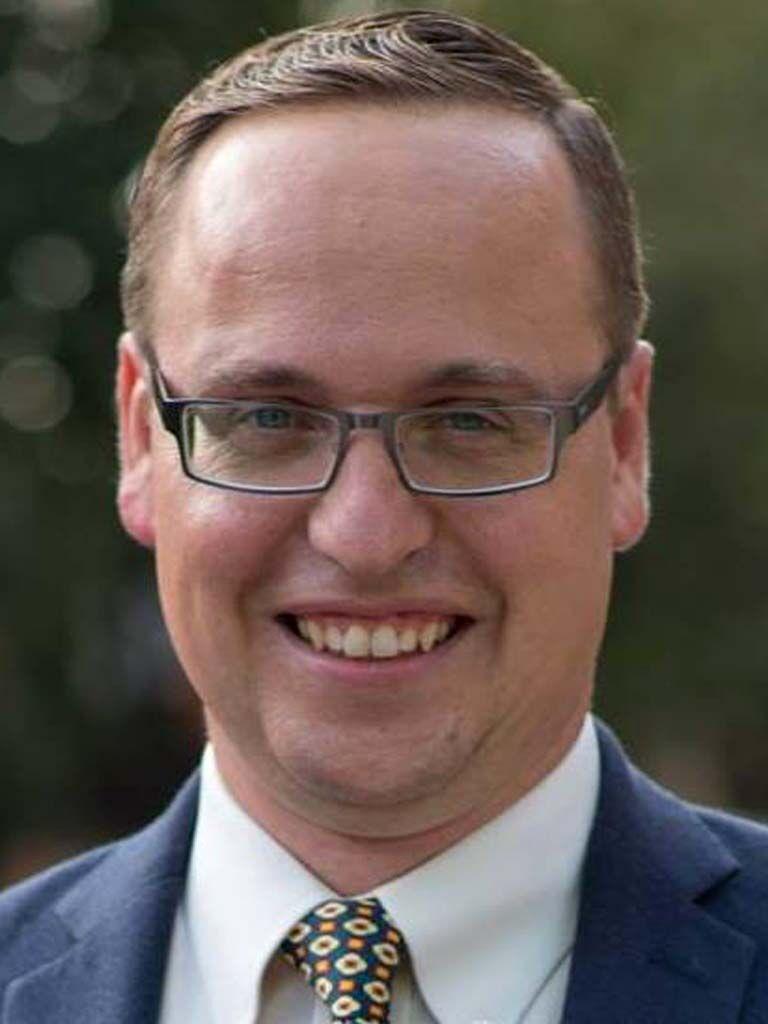 Kremer's 25 years of experience started with volunteering in his home state of Michigan, then working in New York, Kentucky, and New Jersey before entering his Princeton position last October on the heels of a successful six-year endeavor in Metuchen.
Experience Princeton was initially known as the Princeton Business Partnership, Inc., before it rebranded in January with a new name but a similar mission of collaboration, according to the group's website, experienceprinceton.org.
Headed by President Aubrey Haines of Mercer Oak Realty, Experience Princeton's board of directors includes Mayor Mark Freda, Princeton University AVP of Community and Regional Affairs Kristin Appelget, Studio Hillier architect Bob Hillier, and many more, with the volunteers forming teams on different sections such as governance or marketing.
Kremer is also the first person in the state of New Jersey to become a certified Main Street America Revitalization Professional, or MSARP. Princeton is his fourth downtown management organization, while his previous two projects in Middlesboro, Kentucky, and Metuchen were named Great American Main Street Award semifinalists.
"The work's taken me to wildly divergent places, but in every one, really, the roots of my success [have] been identifying the assets, working with local people, identifying what they want for themselves, and then setting into motion strategies, practices, and programs that help to get results to the tune of over $200 million of investment, over 200 businesses started, and $3.3 million in external grants secured," Kremer explains.
"We want to achieve peak community vitality over the next five-year period. That's also the period of time that the Special Improvement District has been authorized, so it's really important that we demonstrate value and create a return on investment for the stakeholders, which are the businesses and the property owners."
According to Kremer's website, isaackremer.com, he grew up in proximity to Detroit, where his mother, a small business owner, helped inspire his future interests in development. He then received his bachelor's in economics and management from Albion College in Michigan, continued his graduate work at Wayne State University, and completed his studies at Cornell University, where he earned a master's degree in historic preservation planning.
With his first venture at the Oyster Bay Main Street Association in Long Island, New York, the hometown of President Theodore Roosevelt, Kremer played a key role in establishing "more than a dozen building renovation projects," the "most notable" being "the $2.5 million restoration of the 1854 Octagon Hotel, where Roosevelt campaigned for governor."
Kremer's website continues that there, "he organized one of the first Better Block projects in the United States, working with residents to make low-cost changes to demonstrate the potential for long-term change," even enlisting the participation of musician Billy Joel.
During his interview with U.S. 1, Kremer says that he then moved on to Discover Downtown Middlesboro in Appalachian Kentucky, a town located "at the foot of the Cumberland Gap," where he arrived "interestingly, as the coal industry was shedding 10,000 jobs and a billion dollars in payroll."
He then used his strength in strategic planning to shape the Metuchen Downtown Alliance, an organization he helped found and expand over six years. According to his website, the group was able to build a framework to support the opening of 149 businesses and reduce the vacancy rate from over 20 percent to 4 percent.
Kremer now lives in Metuchen's historic Sadie and Vanvert Tyrell House with his wife, Chrissy, and two sons; he bought the structure in January of 2020 before starting a full rehabilitation and renovation process, which he continues to document.
Kremer's appointment in Princeton was, frankly, the result of years of "tracking and benchmarking" the commercial scene, which continued even into the COVID-19 pandemic and even informed some of his approach in Metuchen. Although Kremer still felt an obligation to his town of residence, he seized the Princeton opportunity because of the insights his distinctive background could provide.
"I think it gives me a unique perspective, having started another SID in New Jersey in Metuchen, but also my deep interest in asset-based approaches, and entrepreneurial ecosystems, about how we mobilize resources and get rapid change. I really felt that then, as I do now, Princeton is really primed for some breakthroughs. We have so much to work with, but I think even taking small actions is going to help elevate the community and downtown, and the businesses, and their success, to new levels," he says.
Kremer intends to highlight the significance of developing robust entrepreneurial ecosystems throughout both his upcoming speaking engagement and Princeton work.
"I think a lot of people intuitively understand that we want to see businesses be successful, but operationally, how do you do that? In our instance, we're a special improvement district serving 270 property owners and over 800 businesses, so how do we scale across over 1,000 members, to create that environment, that support?" he says.
Kremer notes that Main Street America and the Kaufman Foundation have been doing "groundbreaking work in this area," such as the former's "Entrepreneurial Ecosystems" resources available on its website, mainstreet.org, which lists seven factors including education and training, financial capital, and social capital.
These materials show the value of place, which Kremer calls "one of the most neglected elements of ecosystem building," additionally noting "the quality of place — how well cared for are our buildings or public spaces? Does it create a positive, emotional connection — an attachment to the place, which is so important?"
He also adds that Princeton's "unique, interesting building stock" in the subareas of Nassau Street, Harrison, Jasna Polana, Dinky, State Road, and more provide "opportunities to be supportive of different types of businesses in each of those areas."
"We really need to think holistically about who our entrepreneurs are, both existing and proposed, and how we find the ideal places and environment for them to achieve their maximum success," he adds.
Kremer says that these factors can go in any order, but he tends to put education and training at the front of the list due to the competitive job market at hand.
"One of the things we know is from a workforce development perspective, there simply aren't enough people for the jobs that are available today, and the jobs of tomorrow really require a fundamentally different toolset than what many workers today have," he says. "I think it's fitting to put it up front because it's crucial to our workforce development, to attracting that really talented workforce that's going to drive innovation and success for businesses," he says. "We need innovation in every sector, and the demands of the workplace are changing."
In terms of financial capital, Kremer wants to work with local chapters of Small Business Development Centers, like ones based at the College of New Jersey and Rutgers University, which are under the national Small Business Association, as well as local lenders.
"I'd also point out there's been some real innovation around microfinancing and also crowd-financing for business startups. I think with the talent we have here [and] the number of innovative businesses — tech businesses, finance businesses — that we have a really unique opportunity to bring forward the financial capital that's needed to help these new businesses start up," he adds.
One way that the nonprofit can highlight the value of social capital, as Kremer will explain in his talk, is by coordinating Experience Princeton meetups on the last Thursday of every month at 4 p.m. in various venues around town. For those who want to continue their conversations after the allotted time, which is typically under an hour, there is a reception that follows each group discussion.
In addition to the physicality of these interactions, though, Kremer stresses the value of "helping businesses connect with people who support them," starting each session with a community roundup that "gives every community leader or organization 30 seconds to say hello and share one thing that could be useful to the businesses in the room, and it's just a really good way to make those connections."
"That's a small example of how we're building an environment, making those connections where the businesses can be successful, but hopefully you'll see a lot of others. We're looking at zoning, codes, and ordinances and how to streamline and make [them] more efficient and, frankly, less costly for businesses to open in Princeton. If you're looking at an eight- to nine-month review and approval process that costs you $20,000 to $30,000 or more to get through that, we're actually putting up barriers for the kinds of new, innovative startup businesses that we want to see open here," he explains.
"What we're doing there, it's not networking, it's forming connections," Kremer says, introducing the sociological concept of "weak ties," or the theory that acquaintances "are what makes communities strong." Because people will be aware of one another and their needs in times of crises like the pandemic, he continues, the idea is that having "multiple weak ties" can result in "resilience and the ability to come together and to really be supportive of one another."
"[There are] multiple benefits that accrue all around, slightly differently for different groups of people, but the bottom line is everyone has a stake in community success, and I think for us to be effective as an organization, we need to find that uncommon common ground. We need to find opportunities where people can come together with a sense of shared purpose and get results that are going to make an already exceptional community even better."
"So for me, the talk really is an opportunity to introduce some of this material, a lot of which will be familiar to people already, but presented in a unique way that demonstrates how we all have a stake in the success of businesses and the community and gives people some really practical things that they can do to help bring that about, like going to a meetup or joining one of our teams and helping to update the ordinances, improving the condition of the streets, or participating in one of the promotions that help to make cash registers ring. That's crucial to the success," Kremer says.
Experience Princeton's goals, Kremer explains, are influenced by the steering committee's recommendations of "dealing with issues of economic development, the physical appearance and conditions of the district streetscape, marketing — to really get our image out there in a way that captures people, makes cash registers ring — and we always look at administration, so how we organize is crucial to our success."
This operating system, he says, is called "strategic doing," influenced by a book of the same title, subtitled "Ten Skills for Agile Leadership," by authors Edward Morrison, Scott Hutcheson, Elizabeth Nilsen, Janyce Fadden, and Nancy Franklin.
The nonprofit's strategy is in "identifying our assets, asking those framing questions that help us identify, 'what can we do?' Then, 'what should we do,' and finally, 'what will we do?' But the real innovation with it is we try to act in no more than 30 day increments," Kremer explains. Under this action plan and swiftly constructed teams, adaptation is important for success, as is listening to "the expertise of the people we're serving," such as residents, employees, businesses, property owners, municipal officials, etc.
"If we can bring together everyone who's impacted by the challenges that the community faces, and we can design responses to that," he says, giving parking or street cleanliness as an example, "and by taking that rapid action, by knowing our assets, but also drawing in others as needed, we can take on these big challenges and get results in a short period of time."
Kremer says that a universal theme across his career has "been about always looking for those great returns on investment in doing what we can today to take action and get results, and that's very much the stance that I hope to see Experience Princeton take as we move forward."
Experience Princeton has taken initiatives such as putting up holiday decorations on Witherspoon Street's construction zone, which Kremer credits to restaurateur Jack Morrison and the streetscape team he co-chairs. The recent return of "Restaurant Week," as Kremer adds, also reinvigorated the traditional concept with the same zeal that the municipality's nonprofit aims to bring to the entire special improvement district.
"We're utilizing strategic doing as our operating system, and my hope is that Princeton will be not just an innovator in New Jersey, but also nationally, in applying these concepts," Kremer says.