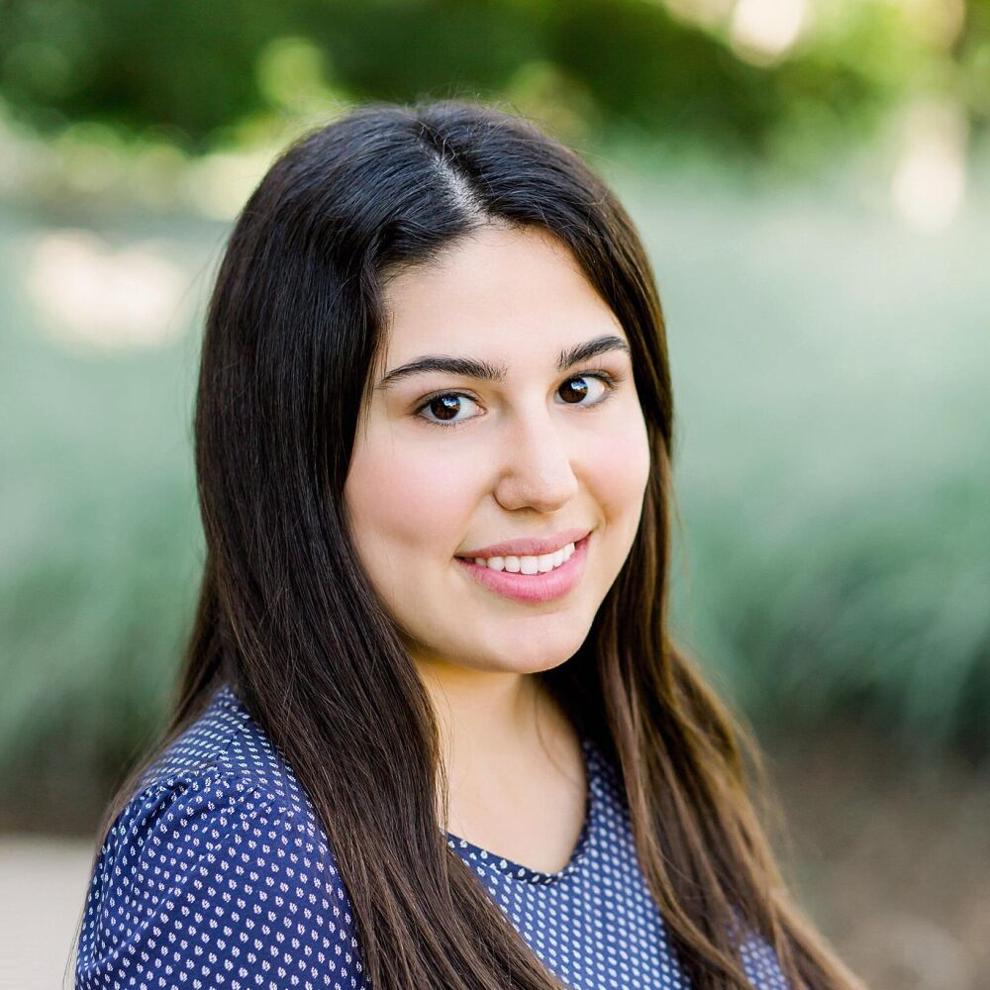 When HackTCNJ 2019 takes place this month, attendees will gather with goals as ambitious as creating their own dream projects or as simple as learning what a hackathon is all about.
Leading the efforts for this year's event is Sophie Goldberg, who describes a hackathon as an occasion to produce programs for solving problems through brainstorming and teamwork on the spot.
"A hackathon is designed to be a safe and non-judgmental place for people to collaborate, network, and code," says Goldberg, a junior at the College of New Jersey majoring in computer science and minoring in management. In addition to her academic studies, Goldberg is president of the organization hosting the event — the college's chapter of Association for Computing Machinery (ACM) — and she is president of TCNJ's chapter of Women in Computer Science (WiCS.)
HackTCNJ begins Saturday, February 23, at 10 a.m. and runs through Sunday with a closing ceremony at 2:30 p.m. at the TCNJ Education Building. The event is free and open to the public. It includes lunch, dinner, a midnight meal, breakfast, and swag for all, plus prizes for project winners. Learn more at www.hacktcnj.com.
The agenda includes an opening ceremony, a team building session, and a brainstorming session. Hackers will have a choice of best-use categories in which to compete, which could include Google Cloud Platform, Social Good Hack, and Snap Kit, to name a few.
Individuals and teams begin their projects at noon, working through the day and night and the following morning until the hacking ends at noon Sunday. Judging starts at 12:30 p.m. when projects will be assessed for originality, technical complexity, adherence to theme, and practical implementation. The event ends with a closing ceremony at 2:30 p.m.
People who choose not to work on a project can take a class titled "Android for Beginners" and connect with others. It's not uncommon for people to come to a hackathon just to observe and learn, says Goldberg.
The projects at hackathons are as varied as the people who attend. One project Goldberg worked on at a past hackathon was an application for an Android phone that enabled people to donate items they no longer wanted. The application would match the giver to a donation center in need of his offer.
One project completed by another team was a device designed for a disabled person unable to open a door. The product consisted of two devices, one of which would attach to the door. The other would be worn on the person's wrist, so when she flicked her wrist in a certain manner, the door would open.
Another project was a phone app that operated as a personal trainer. The phone would be pointed at a person performing a particular exercise, and the app would provide feedback on whether he was using the correct form.
While projects completed at the hackathon are not intended to be finished products ready for public use, the developers can pursue this option on their own after the event.
In addition to working on coding projects, participants will have an opportunity to meet company sponsors and interact with staff members who will be available to mentor students on their projects and to provide advice on working in the technology field. One of the mentors, Adriana Castro, has participated in past hackathons and is an interactive developer with Local Wisdom, a digital design agency in Lambertville focusing on marketing, communications, and product development. For Castro, confidence and commitment have been key factors for succeeding.
"Never doubt your skills," she says. "There were plenty of times when I didn't apply for a job because I was just too intimidated when I saw the list of skills they required and felt that my code wouldn't be good enough. I've learned to just go out there and show them who I am and what type of skills I bring to the table.
She recommends that you interact and collaborate with others because it makes you grow and builds confidence, which is especially helpful when interviewing for developer positions.
"And never stop learning," she says. "Technology moves so fast, which can be intimidating when trying to keep up. I think my top piece of advice is to always read and sharpen your development skills."
Pinaki Kathiari, the CEO of Local Wisdom and one of the speakers at the event, finds that the ever-changing nature of technology creates opportunity. "It's up to us to open our eyes to see it," he says.
When it comes to starting a new business or developing a new product, he believes we have all the tools we need. "Start something today and take action. It's passion plus perseverance that will get you places in life," he says. Pinaki encourages women to enter the technology field.
Goldberg finds that schools and companies are increasingly realizing the benefits of employing women in technology and leadership roles. According to a recent Forbes article, companies with women leaders are more collaborative and innovative, resulting in better profits. Goldberg believes that the presence of women in the STEM workforce will continue to increase within existing companies over the next five years and will expand to new companies over the next 10 years as women gain experience and become entrepreneurs.
Goldberg, whose father is a programmer, and whose mother is a project manager, wants to begin working in the field after earning her degree at TCNJ. Her goal is to become a technical project manager, which would leverage her academic backgrounds in computer science and management and her practical experience with WiCS, ACM, and several hackathons including those held at TCNJ, the University of Maryland, and Princeton University.
One thing these hackathons have in common is that they are non-malicious, she says. Although there are people who use hacking to steal or commit other crimes, hacking in and of itself, is neutral. Hackathons give people the opportunity to collaborate and create applications that can improve quality of life.
At press time, HackTCNJ has received at least 200 registrants from New Jersey, New York, and Pennsylvania. "Everyone is welcome at HackTCNJ, regardless of your age, major, or skill set," says Goldberg.