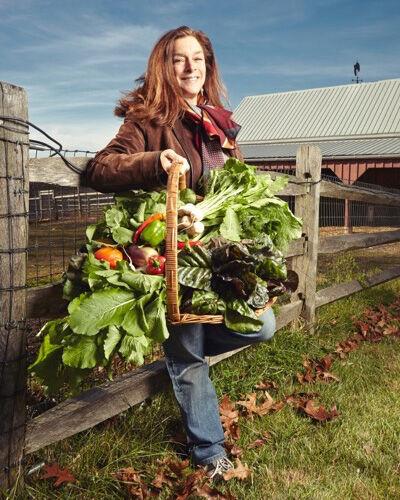 Rather than standing alone, nonprofits and businesses can become a powerful team, joining forces for a meaningful look at health — both physically and mentally, as the inseparable components remain consistently challenged by the ramifications of the COVID-19 pandemic.
"Stronger Together: Nonprofit Engagement as a Path to Employee Wellness," a panel discussion hosted by the Princeton Mercer Regional Chamber and the Central NJ Nonprofit Council, will start a conversation about how to make meaningful strides towards employee wellness and relationship-building by supporting worthy causes.
The event, held at Mercer Oaks Catering in West Windsor on Thursday, March 17, from 8 to 10 a.m., is presented by PMRC's nonprofit committee encompassing the Nonprofit Business Partnership and the Princeton Regional Arts & Business Alliance. Cost: $50; $40 for members. To register or for more information visit www.princetonmercerchamber.org.
Moderated by Michelle Napell, the executive director at Jewish Family & Children's Service of Greater Mercer County, the gathering includes entrepreneurs and organization leaders from a wide array of disciplines.
Topics include the "reduction of employee stress through in-person activities, COVID-safe re-engagement opportunities, team building and wellness initiatives," as well as how volunteering and gratitude can positively affect employee morale.
Featured panelists include: Julio Badel, the director of education & community engagement at Grounds For Sculpture; Jack Blair, managing partner at Nottingham Insurance; Kate Stier, director of public relations & marketing at Capital Health; and Scott Gillenwater, manager of corporate philanthropy at NRG.
Cathy Snyder, the founder and executive director of Rolling Harvest Food Rescue, will also be speaking at the event. Snyder, a native of Philadelphia, started Rolling Harvest to eliminate the amount of wasted surplus at farms.
"So many people [were] going hungry," she says. "We just came up with the logistics to put all the resources together."
Over 10 years, Rolling Harvest has worked with 43 farms, 80 hunger relief sites, and 250 active volunteers across Pennsylvania and New Jersey. While Rolling Harvest is primarily based in Bucks County, Pennsylvania, they also have a strong presence in Mercer County.
Gravity Hill Farm in Titusville, New Jersey, was one of Rolling Harvest's original farm partners who helped contribute surplus to their cause. Two years ago, Gravity Hill changed its model to establish Rolling Harvest's fields and farms as a regional food access hub, in what Snyder calls a "game changer" that now allows the organization to grow all of its donations.
"Any food pantry that wants to provide fresher, healthier foods can actually come and pick up what they need right there on-site," Snyder says. Organizations from Trenton, Princeton, and across Mercer County are able to use the farm's resources at their own convenience.
Snyder explained that the greatest barrier for the nonprofit was always that the food pantries, shelters, and other emergency feeding programs lacked a way to store fresh produce or goods — an important factor alleviated by Rolling Harvest's sprawling farm services.
Currently, groups can come right before distribution time as part of wanting to "change the quality of what we're giving out to families," Snyder says. She has already facilitated connections with three local organizations before presenting at the Princeton Mercer Regional Chamber event.
During the Stronger Together event, Snyder is going to discuss how endorsing employee participation in volunteering efforts can uplift each side of the private and nonprofit sectors.
"We're going to speak about something that was a big part of community building, which was businesses, corporate groups, faith-based groups, volunteering in the community. COVID severely disrupted all of that," she continues. "I believe we're going to talk about why businesses should have a model where their employees get out into the community and give back, but not just from a PR point of view. It's really tied in with well-being and mental health of your employees. Their spirits get lifted when you give back."
"In a couple of hours, you can end up with 40, 50 bushels of amazing organic food that wouldn't have been available otherwise because of your volunteer efforts. Your fresh air, your nature, there's so much health benefit to it," Synder added.
In addition to giving employees a sense of personal gratification, combining these aspects aids a returning workforce in acclimating to the "new normal" from being remote.
"We've always been a really great outlet for groups during COVID. It's just that most corporate partners and business partners put a stop to it for two full years, and now they're coming out and they're ready to be engaged again," Synder says.
By working with nonprofits for a good cause, companies may reduce the effect of stress on their staff, as well as motivate them to work together harmoniously with peers.
"Everything we do is tied in with wellness. We're taking food that was otherwise going to go to waste and we're providing it for thousands of people who don't normally have access to really good nutrition and a variety of fruits and vegetables and healthy protein," Snyder says.
As a panelist, Snyder hopes to clarify that volunteers are always welcome to help, especially when it comes to bettering the world. What Rolling Harvest desires is for those at the Princeton Mercer Regional Chamber gathering to reflect on what their advocacy can mean.
"It's also about helping our planet. It's about supporting our local farmers and food producers so our local food shed can be sustainable and have cleaner air, cleaner water, cleaner soil, healthier food. When you take that, and then you throw in the possibility for hundreds of volunteers to get out and help what we do — it's all about the health of communities and building communities," she says.
Because of the pandemic, the issues that initially motivated Snyder to start Rolling Harvest have only grown in significance across local and global fronts.
"Since COVID hit especially, we've always been acutely aware of hunger and nutrition insecurity in our region," Snyder says. "It was hard enough, but when COVID hit it went exponentially more severe, and we have to make sure that our employees, our staff, our volunteers, everyone, we have to look out for each other and keep everyone supported."