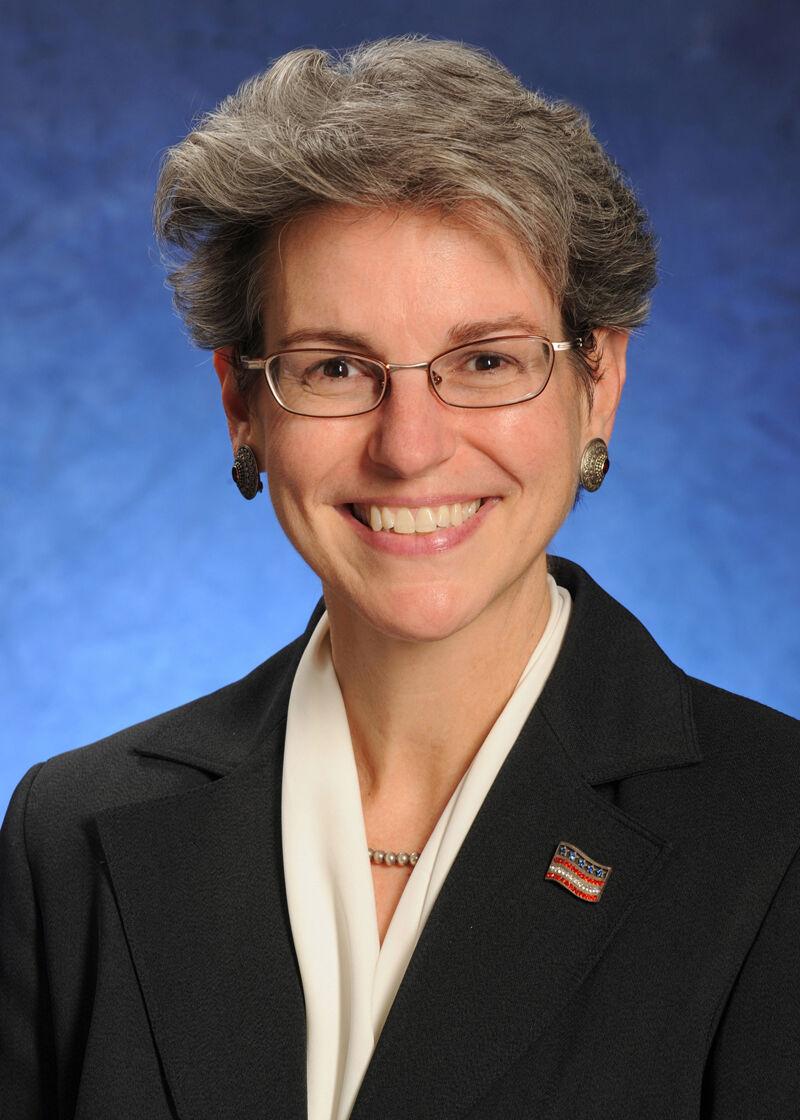 Green infrastructure is becoming mainstream all over the world, says Louise Wilson, staff member of New Jersey Future.
Our state has fallen a little bit behind the curve, she observes, but she expects things to change over the coming months, thanks to pending changes to the state's stormwater rules that would now require the use of green infrastructure to meet stormwater management standards, and a new authority for localities to establish utility fees dedicated to reducing the amount of storm water runoff that causes pollution and increases the risk of flooding.
New Jersey Future will address these issues at its annual redevelopment forum on Friday, March 8, at the Hyatt Regency New Brunswick. Ticket prices vary. View the full agenda and register at forum2019.njfuture.org.
The session, titled "Changing the Course of Stormwater Management" is among 14 panels on the forum agenda that focus on changes taking place throughout New Jersey including demographics, housing and business relocation, transportation, budgeting, health, climate, and decision making. New Jersey Future recently announced that Governor Phil Murphy will be present to speak about his vision for the state.
Angela Glover Blackwell, founder of PolicyLink, a nonprofit group that describes itself as a "research and action institute," will speak on the use of public policy to improve quality of life and opportunity for all low-income people and communities of color. In a recent New York Times editorial titled "Infrastructure is Not Just Roads and Bridges," she calls for equity in development and redevelopment for both the economic and social benefits it creates.
Wilson, who helped form the stormwater panel and who works with municipalities, developers, and state agencies to bring green infrastructure into the mainstream, finds that Glover Blackwell's observations are on point. Speaking of her area of work as the director of green infrastructure, Wilson says: "You're not just cleaning the water and mitigating the potential for floods and getting water back into groundwater systems, you're also connecting people with nature and with natural systems and helping address urban heat index problems that cause asthma and in other ways affect public health."
The combination of green infrastructure to absorb and collect water plus utility fees is a move to address these issues. The main source of income from the fees would be commercial enterprises and would be related to the amount of stormwater runoff that comes from their properties, says Wilson.
The fees could be greatly reduced by reducing the runoff. That's where green infrastructure comes into use by handling the water from storms or snow melt with solutions like permeable pavement, vegetated basins, rain gardens, riparian buffers, green roofs, and street tree trenches. The water is either absorbed into the soil close to where it falls, or captured for beneficial re-use such as irrigating the land or flushing toilets.
There is much work ahead of us, says Wilson, but she believes that governing bodies and forward-thinking developers are moving in the right direction The panel on March 8 will focus on the benefits and details of work being done:
Adrienne Vicari, a financial services practice leader, will focus on stormwater utilities and will discuss the basics of how the process works and the experience of 40 states and several cities where they are used. Her talk will include examples of why they are inherently more equitable, capital projects typically supported, and efficiency of regional solutions.
Michele Adams, president of Meliora Design, will discuss the specifics of the state Department of Environmental Protection's proposed new stormwater rule (NJAC7.8) that will change the way development is regulated across the state and makes use of green infrastructure. She will discuss changes made to support water quality in communities with combined sewer systems.
Greg Woodruff, an engineering and environmental services senior project manager, will focus on green infrastructure and provide an example of one town's use of this solution. He will provide examples of various methods and how they work to reduce the occurrence of flooding and improve water quality. He will cover the implementation process, typical issues, lessons learned, cost/benefits, and more.
Stephen Marks, the business administrator for the city of Hoboken, will moderate the panel and provide the perspective of local government. He will share his experience with Hoboken's past and ongoing investment in green infrastructure, the city's view of the proposed new stormwater rule, and whether it plans to consider implementing a stormwater utility.
To help towns establish green infrastructure practices, New Jersey Future has published a municipal toolkit, available online at gitoolkit.njfuture.org. Creation of the kit was overseen by Wilson and Planning and Policy Manager Kandyce Perry.
The kit provides municipal leaders with information and resources to help understand, plan for, implement, and maintain green stormwater infrastructure. It includes GI examples with photos and definitions; facts and myths; information on social media campaigns; and a list of practical resources including links to information on funding and grants. The toolkit shares plans and examples from several municipalities including Lawrence, Jackson, and Chatham.
The kit also includes resources for families with links to useful tools like an app for creating a rain garden and videos from Rutgers Cooperative on building a rain barrel. The kit also includes resources for schools including Pennington's Watershed Institute teacher programs, a stormwater camp, and more.
In addition to her work with New Jersey Future, Wilson serves as a trustee for the League of Municipalities educational foundation and as a trustee for the New Jersey Conservation Foundation. She is a former mayor and committeewoman in Montgomery Township and a former member of the New Jersey State Planning Commission. She has worked as the transition manager for Sustainable Jersey and as the finance director for Rush Holt for Congress.
A graduate of Georgetown University, she grew up in Atlanta in a family that participated in civic organizations. Her father was (and still is) a business man who later became active in a cause working to resolve water-use conflicts among groups within Georgia, and also with the neighboring states of Alabama and Florida. Her mother was a teacher and cartographer.
What Wilson likes about her work is the opportunity it provides to help cities and towns become cleaner, greener, cooler, and more attractive places to live, work, and play. For Wilson, the results are well worth the efforts. "To clean up our waterways and to prevent flooding," she says, "the cost of inaction tends to be much higher than in the cost of action."