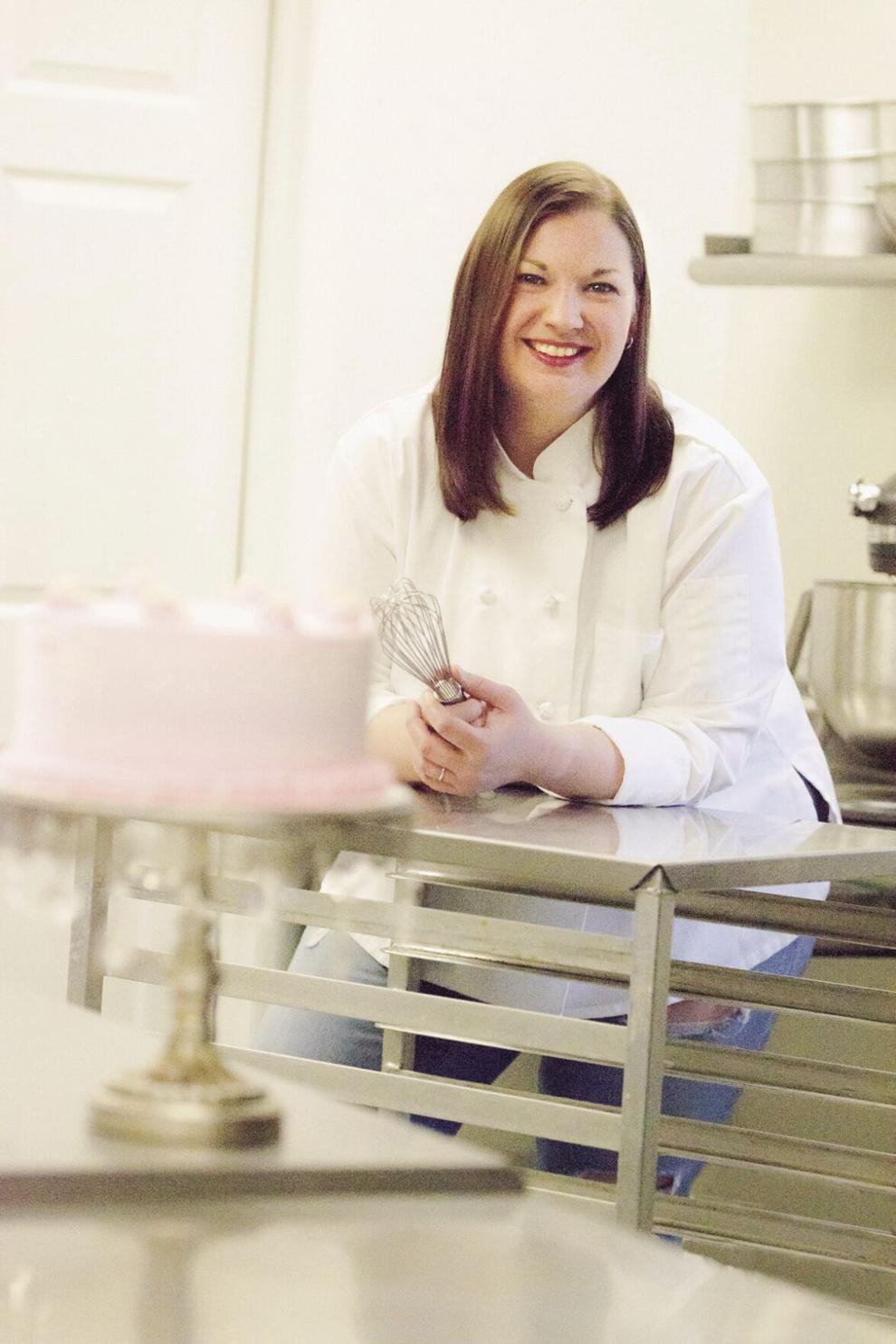 What Karen Ambrose loves about her business is the opportunity to celebrate milestones. As a pastry chef and owner of Sweet Gourmet, Ambrose creates and decorates made-to-order desserts for customers looking for something unique to represent their special occasions.
Ambrose will share the journey that led to opening her bakery and provide tips for those aspiring to start their own business in "Turning My Dream Into a Business," a free SCORE event at South Brunswick Library on Tuesday, December 18, at 6:30 p.m. Visit princeton.score.org/event/mte-turning-my-dream-business.
For Ambrose, creating a cake that represents a significant event for an individual is honor. "Baking has always been a therapeutic thing for me," she says. "It's easy to get lost in it. You have to concentrate. You have to really think about what you're doing, and everything else kind of goes away."
Ambrose says her mother, a nurse, and her father, a business manager, were supportive of her aspirations, but her grandmothers, both avid bakers, were the ones who inspired her. Sweet Gourmet was founded in 2017, but, Ambrose says, it had been "in planning" since about 1985, when she was a child standing on a kitchen chair by her grandmother's side learning to create desserts. She remembers begging her parents for a cake decorating kit when she was eight years old.
"It was a very long road from my family's kitchen," she says. "After I graduated high school I went to culinary school and I worked in some professional kitchens as a line cook making salads, appetizers, and desserts, and eventually moving on to a pastry kitchen."
She took a break from chef work for a few years to focus on her family. But Ambrose held onto her dream. In January, 2017, she began attending SCORE seminars on various aspects of running a business and received mentoring from Amulya K. Garga, the Princeton chapter chairman.
Then Ambrose came across a professional kitchen up for lease at Princeton North Shopping Center. "I looked into it and talked to my husband, and he said, 'Well, it's been your dream for your entire life. Just go for it.' So that's what I did."
Running a business and creating gourmet desserts requires two different skill sets, she says. But the resources from SCORE and her office management work have helped on the business side.
Sweet Gourmet offers custom created and everyday cakes, cheesecakes, cookies, seasonal desserts, and instant, preservative-free pancake mixes.
Specialty items include mini ice cream cone cake pops; a chocolate chip cookie baked and served in a mini cast iron pan; and mason jar cakes served right from the jar.
Ambrose finds that customers are increasingly drawn to the idea of buying local. "And they're definitely looking for something a little bit different, whether it be taste or presentation," she says. Cheesecakes are popular, and customers are drawn to different flavors like lavender or sweet potato.
Customers place their orders online at www.sweetgourmet.biz and pick them up a Sweet Gourmet's kitchen, the Cucina at 1225 State Road, Suite 16, Princeton North Shopping Center. She also offers baking and decorating classes and can take wholesale orders. Contact Ambrose at 732-567-2858 or e-mail info@sweetgourmet.biz.
In addition to the work she does, Ambrose sublets space to other professional chefs at the Cucina.
"We're all separate businesses, but we all work together, and I think we have a great community of people here right now. We're all willing to help each other out. If someone's short on an ingredient, it's not uncommon for that person to ask, 'Hey, can I use this and replace it?'" Ambrose says they bounce ideas off one another, share connections, and support each other on social media. "So it it's a great support group," she says.
Currently the Cucina is home to three other businesses, and there is room for one more to join.
Curries and Chutneys, owned by chef Sheetal Sharma, prepares healthy homemade Indian sauces made from all-natural vegetarian ingredients that can be added to any meat or vegetable to create a meal in 10 to 15 minutes. Spice blends are made from scratch in small batches.
Fridge2Table, owned by chef Margo Allen, prepares healthy portioned meals featuring local, seasonal, organic produce and proteins delivered to your doorstep daily. The company also offers event catering, team building classes, cooking parties, and private lessons.
The Blue Bears Special Meals is a custom-ordered meal preparation and delivery service that provides adults with intellectual and developmental challenges an opportunity for meaningful work and to earn income year-round.
The Cucina business owners can be reached through the "Meet the Team" page at thecucina.biz.
Ambrose believes that life is sweet, and, she says, the offerings prepared at the Cucina can make it sweeter.