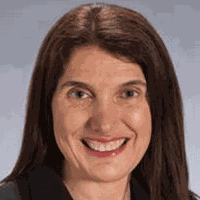 Taking steps to protect your brain could be among the most important things you can do to live a full and happy life. These steps, many of which involve simple dietary and lifestyle modifications, will be the focus of "Sourcing Health Locally," a forum co-sponsored by the Suppers Programs and the Northeast Organic Farming Association of New Jersey (NOFA-NJ) on Sunday, September 16, 9 a.m. to 2:30 p.m., at the Suzanne Patterson Center in Princeton. Cost: $48. Register at www.nofanj.org.
The event will examine health care, the food we eat, and agricultural practices. Speakers will discuss potentially avoidable health problems — autism, Alzheimer's, diabetes, heart disease, depression, and mental illnesses. "The overarching message is that there is no such thing as a good health care system without a good food system. The conference provides a forum where doctors, farmers, and eaters (us) are all prized," says Suppers founder Dor Mullen.
Kate Thomsen, M.D., will deliver Suppers' keynote presentation: "Chronic Disease Is Environmental Disease." She views health as an ecosystem, looking at how a patient is functioning as a whole rather than focusing on just pieces and parts. Thomsen, who has a medical practice in Pennington, has a background in women's health and family medicine. Prior to studying medicine, she worked as an environmentalist, teacher, and chemist.
Kathleen DiChiari, certified health and nutrition coach, will deliver NOFA's presentation on ingredients in the food supply that contribute to chronic disease. She will share her journey with biomedical approaches to her own chronic illness and her son's journey through and off the autism spectrum.
Neurologist Amy O'Donnell's presentation, titled "Preserving Cognitive Function," will focus on the work of Dale Bredesen, M.D., and his book, "The End of Alzheimer's: The First Program to Prevent and Reverse Cognitive Decline."
Bredesen has found 36 factors that contribute to Alzheimer's including poor diet, poor sleep, excessive stress, inflammation, hormonal imbalance, exposure to metals or toxins, genes, and more. Through a series of tests, a person can learn which factors are causing cognitive decline or putting them at future risk. Based on the results, an individualized protocol can be recommended.
Based on her professional background and experience with Bredesen's approach, O'Donnell finds promise in his work. "As a neurologist, I have treated patients with Alzheimer's disease and I also I work in the pharmaceutical industry and work on drugs for patients with Alzheimer's.
"I am very aware of how many drugs have failed in the treatment of the disease," says O'Donnell, adding that most of Bredesen's recommendations can be applied to any chronic illness. He focuses on nutrition and lifestyle improvements that include getting enough sleep, exercising, lowering excessive stress, oral hygiene, and more.
To gain a first-hand experience of Bredesen's nutritional guidelines for Alzheimer's prevention, O'Donnell followed a Bredesen protocol for three weeks. Known as the ketogenic diet, it involved a high-fat diet that included cold-water fish, nuts, seeds, non-starchy vegetables, legumes, berries, no processed foods, and no refined carbohydrates such as sweets and breads. The diet required that her carbohydrate intake was no more than 25 grams a day and that 70 percent of calories from all meals and snacks came from fat.
Since O'Donnell is not at risk for developing Alzheimer's, and the plan she followed was more restrictive than what her body requires, she ended her diet after the three-week experiment. However, she made changes to her previous eating habits, increasing the amount of healthy fats she consumed and eating in a more health-conscious way. Since making these modifications, she says she feels more energetic on a daily basis.
One thing she especially likes about Bredesen's dietary advice is that he offers more than one plan. "You don't have to be on a full-on ketogenic diet," she says. Bredesen's protocol allows for variation based on an individual's tests and current lifestyle.
If someone is concerned about Alzheimer's or loss of cognitive function, O'Donnell would recommend that the person see a functional medicine doctor. A physician can help a patient decide if Bredesen's approach is right for them, which factors are affecting them, how to address them, and help them stay the course, she says.
O'Donnell, the daughter of a social worker and federal judge, followed her father's footsteps and earned her law degree from New York University School of Law. Following her own interest in medicine, she then earned a medical degree from the Warren Alpert Medical School of Brown University.
While O'Donnell is an advocate of healthy living and believes in the benefits of natural approaches to healing, she is not opposed to the practice of conventional medicine, finding the two approaches to be complimentary to each other.
As a medical safety officer at Jansen Pharmaceutical/Johnson & Johnson, O'Donnell and her team are responsible for neuroscience drugs. It is a very complex process involving tests, case studies, comparisons with similar drugs, and more. In simple terms, her team makes sure the drug container labels are complete and accurate and adequately describe potential side effects.
It's true that the pharmaceutical industry makes a profit from its work, but overall, the industry is trying to help people, not hurt them, she says, pointing out that without antibiotics developed by pharmaceutical companies, people would die. O'Donnell, who has beaten a bout with breast cancer, says she is glad she accepted conventional medical treatment.
One of the reasons O'Donnell became involved with the Suppers Programs is that it is a non-judgmental group. While Suppers is designed to support healthy eating habits, it does not require a person to follow a specific diet, such as paleo, vegan, omnivore, etc. She learned about Suppers from an article in U.S. 1 about seven years ago when she was pregnant with her daughter and was looking for a group that would support her commitment to eating better and feeding her daughter in a healthy way.
O'Donnell finds similarities with Suppers and Bredesen's approach. "The Suppers programs recognize biologic individuality," she says. "They support you in following the diet that works best for you."