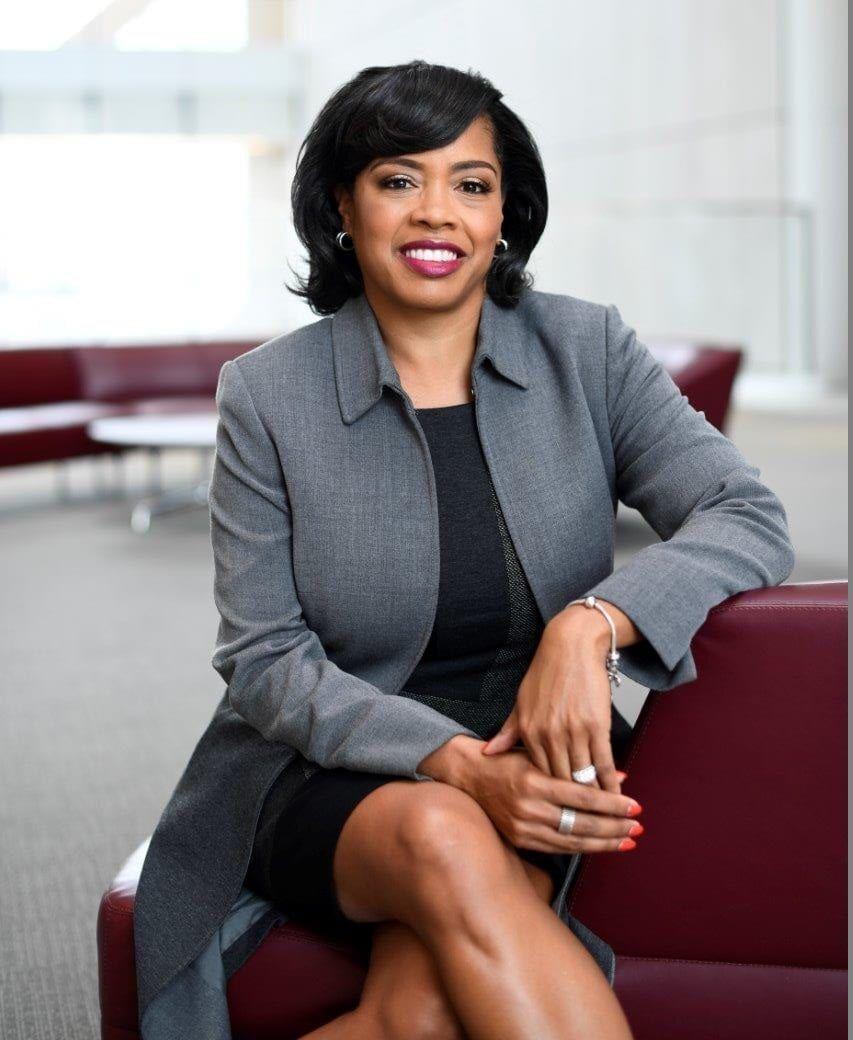 It's been said that the glass ceiling in corporate America is made of cement when you are a woman or person of color and working hard to ascend to the senior and upper echelons of the corporate hierarchy. Michele Meyer-Shipp says while there are indeed added challenges in the corporate world for people of color, she readily advocates the idea that any business or corporation that has a multi-chromatic workforce is the most successful one.
"We live in a society of diverse identities, backgrounds, experiences and diverse perspectives," she says. "Each individual needs to be mindful of inclusion in all of their interactions." The mantra has served Meyer-Shipp well. She was recently named Chief Diversity Officer for Big Four professional services firm KPMG LLP,
headquartered in New York. In the role, working from the firm's New York and Montvale offices, she will oversee and implement diversity and inclusion initiatives at the organization.
Meyer-Shipp will be the keynote speaker at the Princeton Regional Chamber of Commerce's Diversity & Inclusion Breakfast Forum: How to Harness the Power of Diversity & Inclusion to Improve Business Performance at Mercer Oaks Country Club on Wednesday, November 7, from 7:30 to 10 a.m.
Four panelists will highlight issues of diversifying the workforce and share innovations designed to foster, and improve the business performance of employees: Jackie Baras, RWJ University Hospital in New Brunswick; Tom Hayes, director of customer and community relations, New Jersey Natural Gas Company; Kerri Tillett, associate vice president and chief diversity officer at the College of New Jersey; and Rashaad Bajwa, president and CEO of Domain Computer Services Inc.
Meyer-Shipp is a New Jersey native and is the married mother of three sons, including one son with a disability. She has long been a passionate supporter of social causes. She credits her parents with instilling a steely will and determination. "They alerted me to the fact that because of my gender and my race I would encounter roadblocks along the way," she said. "They told me to be prepared to push beyond that and excel."
Meyer-Shipp told Women Working magazine that early on in her education, she lacked direction and was ready to graduate from high school with no plan to continue her education. But her mother intervened, telling her that she was smart, had a great personality, and that people liked her — she could have a serious career. The young graduate realized that her potential was larger than she imagined.
Meyer-Shipp said her parents' words of wisdom imbued her to excel academically and socially. She went to college and law school and has worked at senior leadership level positions at various organizations for the past 20 years. She earned an undergraduate degree in criminal justice from Rutgers University in Newark, and a law degree from Seton Hall University. She has also participated in a global organizational leadership program at the Wharton School of Business at the University of Pennsylvania. She began her career as an attorney with a focus on employment discrimination and labor issues. She has also worked for the state of New Jersey and Bank of America/ Merrill Lynch. At Merrill Lynch she spent 2005 through 2008 at the now-closed Hopewell campus, moving to New York only to become a victim of layoffs at that office. She also led diversity and inclusion efforts for six years at Prudential Financial. Prior to joining KPMG in August, she served as the Chief Diversity and Inclusion Officer at Akin Gump Strauss Hauer & Feld.
After decades of being at the forefront of working to level the corporate playing field, Meyer-Shipp says raising awareness about workplace diversity and inclusion is a never-ending battle. A big part of that battle is educating people about conquering bias and engaging in inclusive leadership. From often well-intentioned people who misspeak to the uninformed and innately biased, Meyer-Shipp says people frequently overlook the potential harmful impact of their words and actions.
"Our words have the power of subliminally sending negative messages that fuel divisiveness among people from different backgrounds," she says. For example, the words, "minority," "tolerate" and "handicap" are often used in unintentionally harmful ways. "These words are no longer appropriate in our modern day dialogue about diversity and inclusion," she says. "Replacing the word minority with phrases like people of color and learning to 'appreciate' others and not tolerate them, will help advance diversity and inclusion in our communities and workplaces."
As a corporate diversity officer, Meyer-Shipp is used to choosing her words carefully. She says messages go over much better when the speaker has common ground with the listener. To that end, authenticity is important. Meyer-Shipp stresses the importance of both listening to the other party, and of sharing personal details to establish that all important connection. Asking questions of an audience is just as important as lecturing, she says.
Meyer-Shipp dismisses any notion that efforts to promote and foster corporate diversity initiatives have waned in recent years — especially at a time when divisiveness and conflict are at an all-time high across the county. "The importance of diversity and inclusion in our workplaces is more critical today than ever before and evidenced by initiatives such as the CEO Action for Diversity & Inclusion of which KPMG is a signatory," she says. Meyer-Shipp also encourages organizational leaders to become proactive in creating a kaleidoscopic and thriving work environment. "The engagement of multiple leaders is extremely important in building a culture of inclusion at any organization," she says.
Finally, Meyer-Shipp says she will share some of KPMG's current and forthcoming diversity and inclusion initiatives, including a partnership with the NeuroLeadership Institute. The educational program is designed to examine and counter unconscious bias in the workplace, including the pervasiveness of both words and actions. She will also highlight examples of how corporate leaders and business executives have a pivotal role in eliminating stereotypes and discourse in the workplace. For example, at a time where divisiveness and conflict are at an all time high, she concludes, "Organizations must embrace diversity in our workforce and drive inclusive cultures where employees can bring their full selves to work and support each other as peers and allies."