Achieving better equity across areas of identity such as gender, health, and race is an ongoing responsibility for increasingly diverse communities, but at the intersection of those dimensions is a problem for virtually all individuals who menstruate — having easy, free access to products without the societal stigmas attached.
On Friday, November 18, the Mercer County Library System is hosting "Menstrual Equity: What It Is and Why It Matters," an "enlightening discussion about the importance of menstrual equity, reproductive health, how period poverty affects New Jerseyans state-wide, and how you can help make a difference" from 2:30 to 3:30 p.m. through GoToMeeting.
The virtual presentation is by Eiko La Boria of The Flow Initiative, an organization "committed to eradicating period poverty and accelerating access to menstrual health products in Hudson County, New Jersey, and nationwide," according to its website.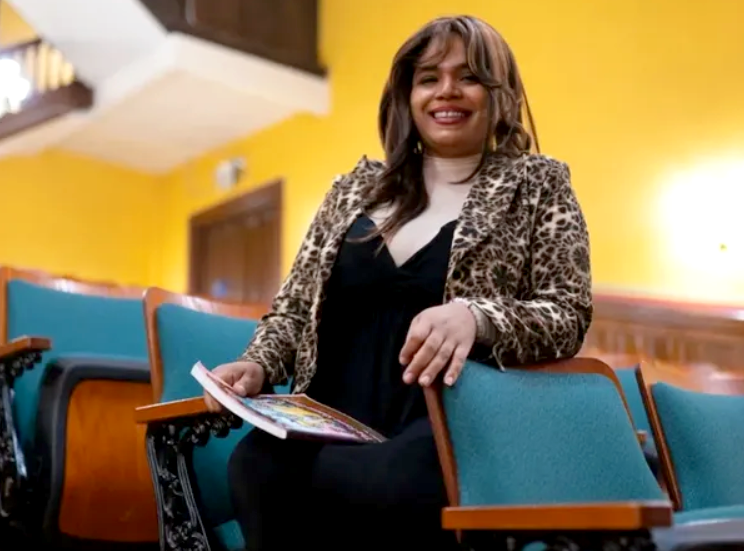 "Menstrual equity is not just about addressing the needs of low-income populations. Affordability is one thing; sheer availability is another. Menstrual equity has no regard for your socioeconomic status; even the richest woman in the world has at one point in her life gone to the bathroom, gotten her period, and did not have access to a period product," the MCLS online schedule states.
Joining La Boria in this conversation is a representative from Horizon Blue Cross Blue Shield of New Jersey. To register through email and receive a link to the program, contact MCLS at hopeprogs@mcl.org. For more information, see the MCLS events page at mcl.org/events.
La Boria founded the Jersey City-based grassroots movement in 2019, then partnered with PR executive and menstrual equity advocate Sabrina Natasha Browne to further a mission of eliminating period poverty for those who menstruate; the term "period poverty" is defined by the Journal of Global Health Reports as a shortage or unavailability in "products, hygiene facilities, waste management, and education" exacerbated by social pressures.
"Since the beginning of time, menstruation has been weaponized as a means to punish, humiliate, and undermine," La Boria says in a quote from a press release. "Our bodies have either been ignored or regulated, hardly ever respected. It is time to normalize menstruation and establish pathways for greater levels of access and healthcare. It is time to create a new normal for all those who menstruate, because menstrual health matters."
To date, the Flow Initiative claims to have "distributed more than 750,000 products for women, girls, and members of the LGBTQ+ community."
La Boria is also a New Jersey ambassador for the United State of Women, a national proponent for gender equality and partner of Flow Initiative in a previous campaign, "End Period Poverty," to garner support for the Menstrual Equity for All Act. The bill was first introduced in the House of Representatives in May, 2021, "to increase the availability and affordability of menstrual products for individuals with limited access."
According to its entry on the Congress.gov website, if instituted, the act would provide menstrual products for the following: "students at elementary and secondary schools; institutions of higher education; federal buildings; employees; incarcerated individuals and detainees; and homeless individuals under the emergency food and shelter grant program. This would also include what sanitary napkins, tampons, etc. would be covered by Medicaid."
This past October, the Flow Initiative held a "Menstrual Health Equity Summit" at the NJIT Campus Center in Newark featuring the First Lady of New Jersey, Tammy Murphy, and Assemblywoman Shanique Speight. Speight, a representative of New Jersey's 29th Legislative District, was one of several voices behind another act to "establish a period poverty public awareness campaign" for expanded outreach.
In 2019 Murphy established "Nurture NJ," an initiative that "aims to reduce New Jersey's maternal mortality by 50 percent over five years and eliminate racial disparities in birth outcomes," according to a state news bulletin from September 8, 2022. To date, "Nurture NJ has seen 43 pieces of maternal and infant health legislation signed by Governor Murphy."
On November 3 the New Jersey Department of Health released new findings from the New Jersey Maternal Mortality Review Committee, a group that has been active since NJ "became the second state in the nation to institute a maternal mortality review team" in 1932. The report revealed harrowing numbers — and a stark contrast in data that could determine future reproductive health measures.
"More than 90 percent of pregnancy-related deaths in New Jersey from 2016 through 2018 were preventable," the press release continues. "From 2016 through 2018, the pregnancy-related mortality ratio (number of pregnancy-related deaths per 100,000 live births) for Black, non-Hispanic women (39.2 deaths per 100,000 live births) was 6.6 times higher than for white, non-Hispanic women (5.9 per 100,000 live births)."
Similarly, the rate of deaths for Hispanic women "was 3.5 times higher than for white, non-Hispanic women." As these issues become topics of greater concern, matters like menstrual equity are close behind in continued discussions of justice and bodily autonomy.
By extending its programming into the Mercer County area, The Flow Initiative is seeking to inform more people on the benefits of addressing the need for accessible care in menstrual health.